Nicks - mk2.5 1.8vvt mx5
The mx5 is a toy, bought with the intentions of becoming a drift missile but somehow turned into a show car as well as a drift toy
These are all of our Linx, please check below for the right link to contact, Join or Follow us:
All of our Useful LinX can be found HERE.
More Images in Slider Above
This Car is also in our JDM Printed Magazine
New Photoshoot By ANGELL Photography, Photo's Above
Nick Lync
Modified Mk2.5 1.8vvt MX5
Instagram is @short_back_and_sideways.
I'm a 26-year-old carpenter from Bedfordshire. I run a car club called Fuelled Collective and have been in the scene for around 15 years. I think the reason I'm into the street scene is purely the fault of Need for Speed. That game was life as a kid growing up loving cars and stuff. Also playing on that "car town" mat we all had as kids, lining the cars up alongside the roads and racing 2 cars sliding them around the roundabout! Oh the memories, now I do it for real lol! Fast and furious probably didn't help either and as long as I can remember I've always wanted a little sports car with a huge body kit and BGW..... so I guess I've kinda achieved a childhood dream with my current build. I was always going to be a petrol head I think. It's in my blood.
I own a modified Mk4 Astra van and a highly Modified Mk2.5 1.8vvt MX5. The van is supposed to be a workhorse but gets used for other stuff too. The mx5 is a toy, bought with the intentions of becoming a drift missile but somehow turned into a show car as well as a drift toy. The car was originally stock at 146 Bhp but has since been boosted with an Eaton m45 supercharger putting it up over 200 Bhp. Exact numbers will be known after remapping.
The car has been built on my driveway with limited tools and even less knowledge by myself and my partner! Its been an experience but we are loving doing it! The paintworks done by Offbeat Customs (@uk_obc) tints by Capacita Customs (@CapacitaCustoms) and 7Eleven detailing (@7eleven_detailing) provide the goods to keep her clean.
Mod list includes:
- Carbon Miata wide arch kit with Grams diffuser and custom splitter.

- Lowered on coil overs

- Full custom respray by offbeat customs

- Rear window blackout, headlight tints and eyebrows by capacita custom

- Japspeed carbon fibre BGW

- Twin exit Catback with Japspeed decat midsection, manifold on way

- Custom Dmax bonnet

- Hardtop roof with jass performance hard mounts

- Rota Kyusha 15" 8j alloys + 15" 9j

- 20mm and 30mm spacers

- Wheel nuts and dust caps

- Sun Strip and Fuelled Collective graphics over

- Rear bumper cut

- SVT big brake upgrade with stainless steel braided lines

- TR Lane harness bar

- FK bucket seats with harnesses

-TRD 90mm deep-dish steering wheel

- Custom painted interior trim and console

- Android double din touchscreen head unit

-Uprated speakers

- Swapped outdoor cards with red fabric

- Rocker switch/start button

- Aftermarket gear knob

- NRG short boss

- Interior footwell LED

- Undercar lighting

- Chrome red door catch covers

- M45 supercharger with KAVS 17% pulley and Forge BOV

- Salon motorsports mounting bracket/auto-tensioner plate

- FMIC

- ITG cone filter

- LED twin USB slot

- Projector COB angel eye fog lights

- ABS removal

- Charcoal chamber removal

- Me221 ECU

- RX8 yellow injectors

- Red painted upper/lower arms, anti-roll bars etc

- Uprated silicone hose kit

- Red screen wash jet hoses

- DaveFab screen washer bottle relocation

- Grams roof spoiler
And more with MUCH MUCH more to come still!! Including twin rear calliper set up, hydro handbrake, full roll cage, new bucket seats and harnesses and graphics kit!
This has been both of our first full projects builds so lots of learning curves along the way but the process has been incredible! Lots of mixed emotions and long, stressful times lol but with the help and advice of some friends we have got through everything! Although the car is FAR from finished still! So far it's been just over 2 years in the making!
As the founder of Fuelled Collective I can't wait to get back to normal with show season etc and show off the hard work we have put into this build with the club at shows and our weekly Tuesday evening meets in Bedford. @fuelledcollective.
We are hoping to see the car competing in Formula G in the next year or so, but we are seeing how the build goes before getting into it as we may end up building a second boosted mx5 for that. Time will tell! The car will be attending most shows including but not limited to..... Japfests, Japshows, mod nats, fast shows, Trax's, jdm combe. Basically any and all we can get to.
My dream car is a Ferrari f40 but seeing as I'd have to sell both arms and legs for that, and then wouldn't be able to drive I'd settle for a nicely tuned/modified mk4 supra!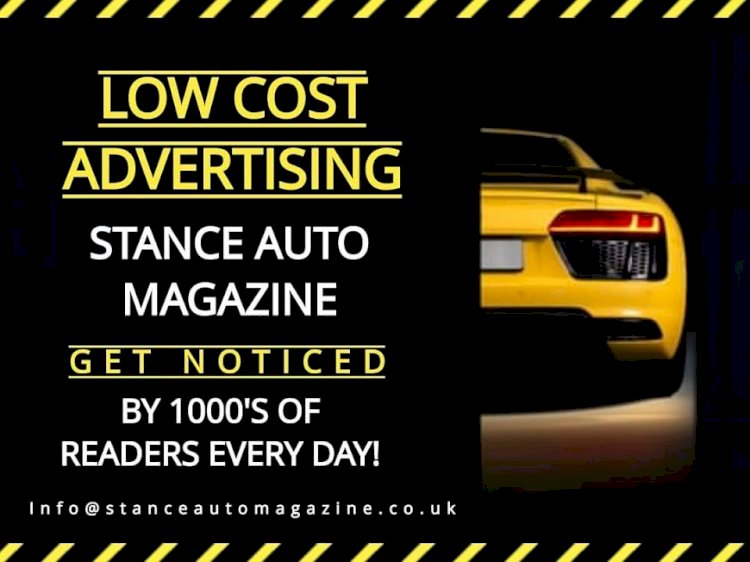 If you would like your Car and Story or Your Business Featured like this, Please
Email: Carla, Shannon, Andz or Admin, they would love to hear from you.
Our site contains links to third party websites. We are not responsible for the privacy policies, practices and/or content of these web sites. Their use is at your own risk.