James Cox - Astra Twintop
It's had some money spent on this car and I get the comments all the time I should have just bought a vxr but can the vxr guys say they can drop the roof and still have the same power
Join Stance Auto Mags Group Like our Facebook Page Follow us on Instagram
Check out our MERCH STORE
More images in the slider above
Facebook Group Calendar Winner
Hi, my name is James Cox,
Instagram:@j3coxy
I am 31 years old from a place called Kempston in Bedford,
My car game hasn't been long like a lot of other people started off, when I was 18 I got a Fiat punto for my first car, I could say the car scene started then for me but it didn't start until I drove past a blacked-out pug 206 one day and had to own the keys to it, a few weeks later my punto was in for part-exchange and there I was with a done-up black pug 206 that basically looked like your average drug dealers car. From that day the modding started but it didn't last long with me crashing it into a house after a go-karting day out, I should have left it on the track lol, anyways with the need for speed and my life still intact I purchased another pug 206 to do up and mod exactly the same and of course it never goes to plan because I sold that for a gold pug 206 soon after which I owned and loved for 3 years before crashing that one too.
Can you see where I'm going with this? it's not sounding good so far but it gets better.. or does it, I decided to move from the French seen and moved onto a bmw compact 318 for a year or so learning to do a bit of the drifting, as fun as that was it wasn't for me unfortunately I enjoyed the show and shine side of the car seen more so I moved onto the Vauxhall's yes nothing special but for the price and also fixing and parts it was a no brainer, after meeting few people who owned them and thought that was my next step so I bought a 1.9cdti Astra twintop which made me who I am today, soon after buying my Astra twintop me and a friend who owned one as well created a group called 'Astra #Twintoppers Club, and formed friendships with many other twintop owners to this date, and today with have over 2k members all with the same car and passion across the world all owning Astra twin tops who we give advice too, modding tips and of course for the main problem being roof issues, since the group was created I owned my 1.9 for 4 years and decided enough was enough with the repair bills so I decided to scrap my 1.9 and replace it with a 2.0 turbo making sure I kept parts I could swap over and that would be good use to me like roof parts and mods down the line that I'd done along the 4 years off owning it.
Now I own the green machine in which is well looked after and is booked in at many show and shines throughout the year, as many as possible I can get too, you could say it's the cleanest Astra twin top in the UK just hitting 35k on clocks, it has everything that can come off underneath powder-coated, poly bushed throughout below is my full spec list and it's not a short one.
It's had some money spent on this car and I get the comments all the time I should have just bought a vxr but can the vxr guys say they can drop the roof and still have the same power lol to me it's my pride and joy, priceless and to many, it's just a Vauxhall worth scrapping, don't get me wrong I love Audi, BMW and merc the same as other person but I enjoy it more when I have a group dedicated for these cars in which it's members have turned into family helping each other out, we don't go to garages, we don't source parts from Vauxhall and doesn't cost me an arm and a leg to fix, luckily no problems yet and anyone owning a Vauxhall can honestly say it's soon bound to happen.
A lot of time and dedication goes into doing up cars with a lot of money and patience too and I can safely say I wouldn't change it for the world as without the journey and people I've met along the way in the car scene and with the Vauxhall twin tops I would be in a different place now. I probably wouldn't have met my girlfriend, I wouldn't know half the people I know now and we can all say the car scene gets good and bad but it all depends who you surround yourself with at the end of the day, and at the end of the day the top is down and we are cruising the B-roads, wind in my hair and the sound of turbo chatter coming from the front and flames coming from the rear.. what else could you want!
Spec list
Model :- Vauxhall Astra Twintop
Age :- 07 plate
Mileage :- 36,200
Colour :- Digital green
Engine :- 2.0 turbo
Engine spec:-

296bhp remapped on sport button by Courtney sport,

Courtney top hat + hard pipes,

VXRclutch,

Quaife LSD powder-coated,

Engine powder-coated,

Airtech front mount intercooler + hard pipes,

MK motorsport blue silicone hoses throughout,

Badass performance chrome covers throughout,

Twig works oil catch,

Courtney recirculation valve,

1.9cdti airbox conversion and Vectra intake,

Hydro dipped carbon airbox and the fusebox,

BCS delete,

Engine poly bushed
Suspension:-
KW coilovers,

Poly bush front to back
Wheels:-
19" Alfa 8c alloys,

powder-coated
Brakes:-
(front) tarox b-30 6pot callipers in black,

330mm g88 tarox discs + yellow stuff pads

(rear) Brembo discs and pads,

Braided hoses front + back with tarox brake fluid
Exhaust:-
3" cobra exhaust system by regal with custom bend and oval centre tip by @dktuning
Body:-
Opel front grill with custom superman badge,

VXR front bumper,

Custom vxr rear bumper,

Hydro dipped carbon wing mirror covers,

Nevlock carbon fog surrounds,

Underbody treated and sprayed,

Powder-coated arms,

Rear and front strut bars powder coated,

Powder-coated wishbones,

AFL headlights in black,

Carbon wrapped side window strips and rear boot strip,

Colour coded boot reflectors,

Detachable bonnet and boot Kayak mount holders,

Rear parking sensors,

Underbody neons,
Interior:-
Nexus 7 in-dash,

custom head unitholder with pull out cup holders,

Hydro dipped Interior panels,

Green stitched flat-bottom steering wheel,

OPC gear knob,

Heated leather seats,

Cruise control,

Auto lights,

Auto wipers,

Led interior lights including glovebox and boot,

Custom gold bonnet prop + boot prop for shows

Led engine bay and boot lights for night shows
Custom rear boot build
2x 15" plye subs and 5000w lemenzi amp

Custom cleaning product holders each side,

Alpine door speakers all round including rear middle seat cushion,

One-touch roof switch added,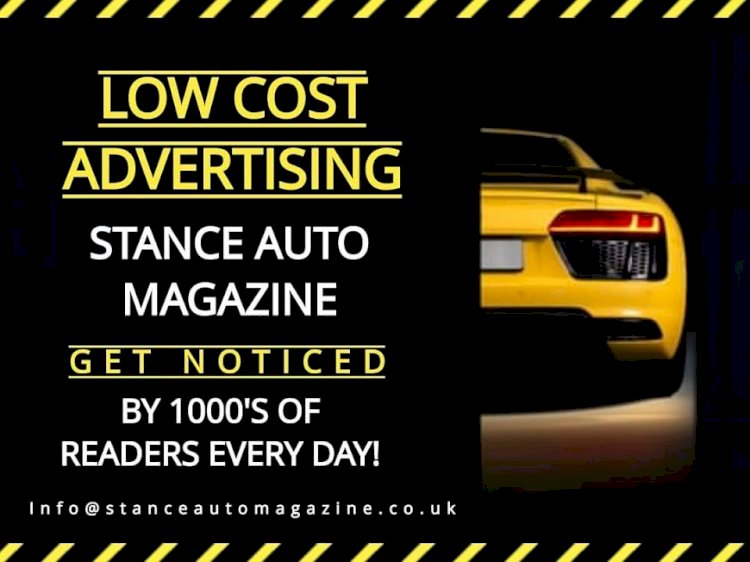 If you would like your Car and Story or Your Business Featured like this, Please
Email: Carla, Shannon, Andz or Admin, they would love to hear from you.
Our site contains links to third party websites. We are not responsible for the privacy policies, practices and/or content of these web sites. Their use is at your own risk.