Michael Oldham 2005 Nissan 350z 
I owned the Mx5 for a short while before selling up. It was my intention to buy a Nissan 200sx, as I really wanted to build a drift car. But with the market prices so high, and little to offer, my attention shifted to the 350z.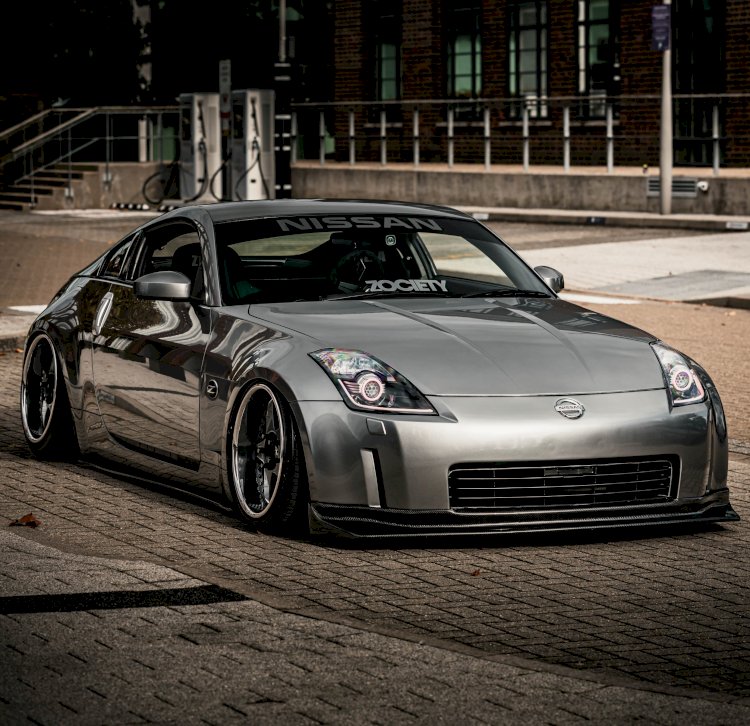 2005 Bagged Nissan 350z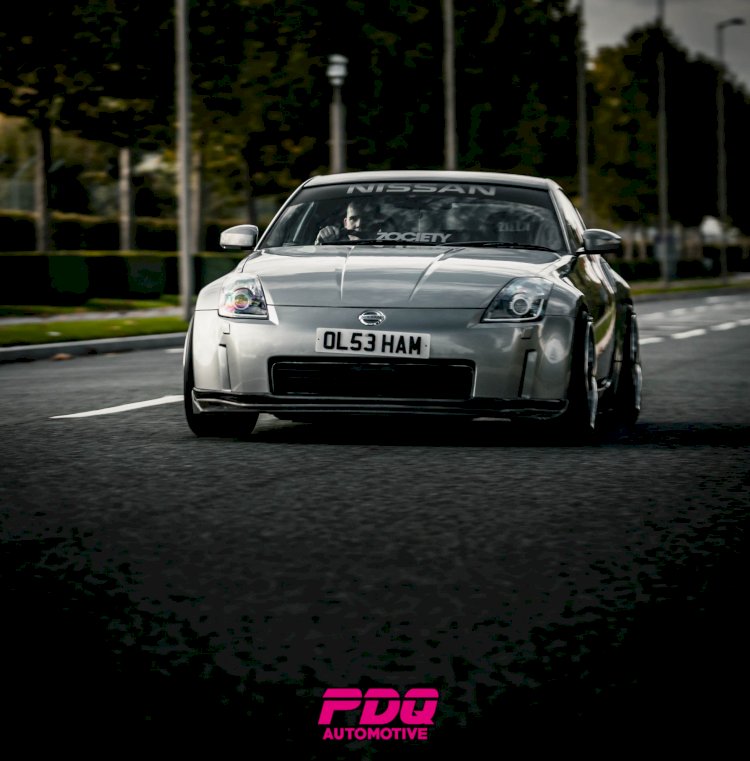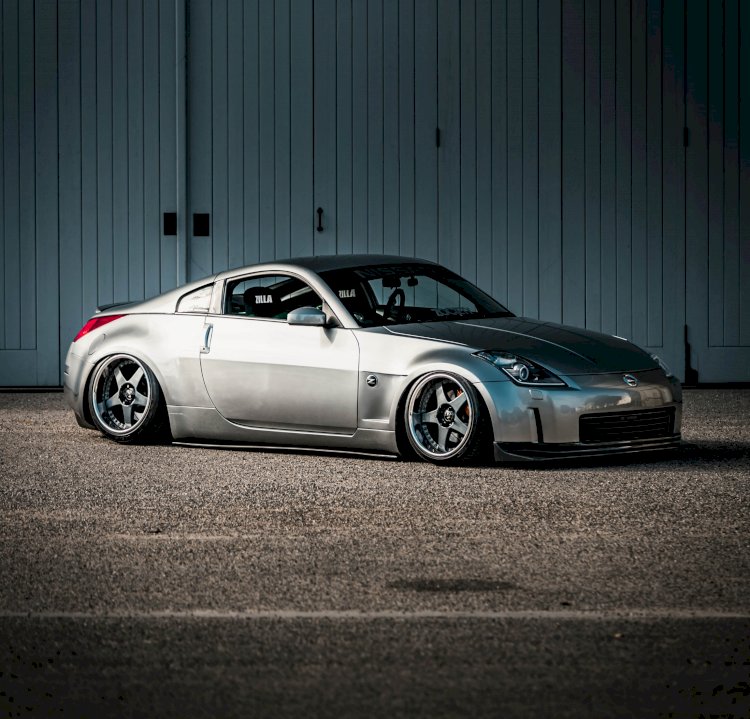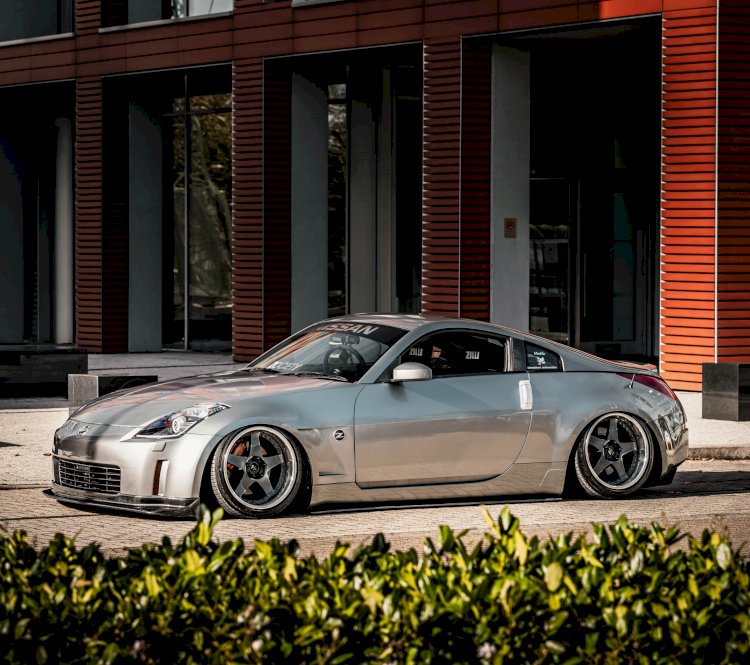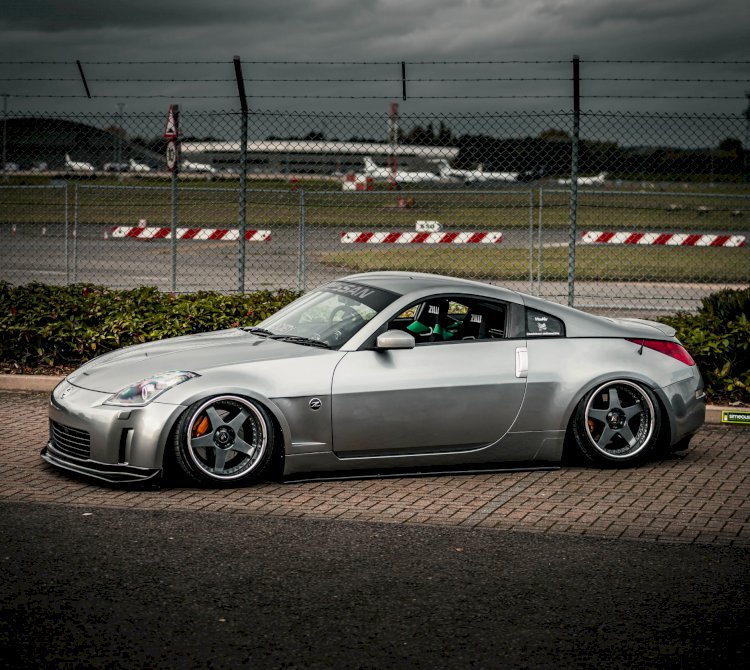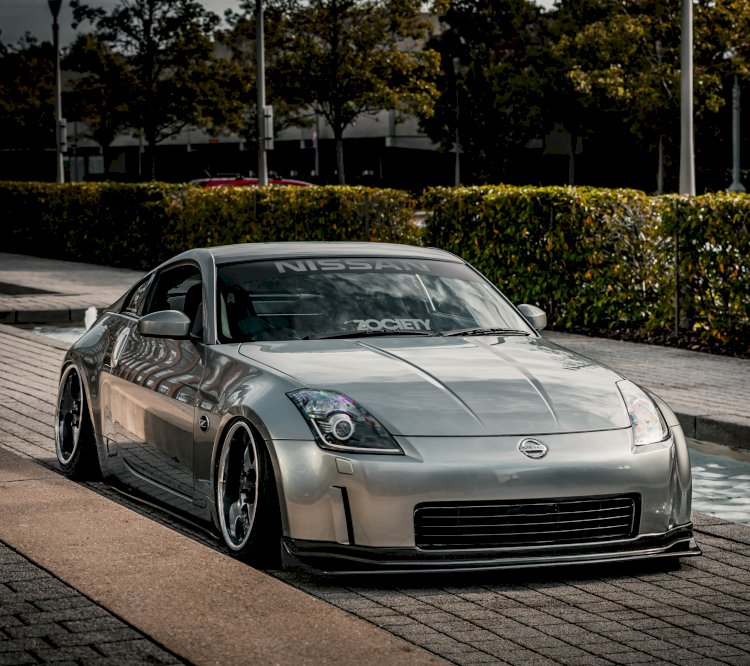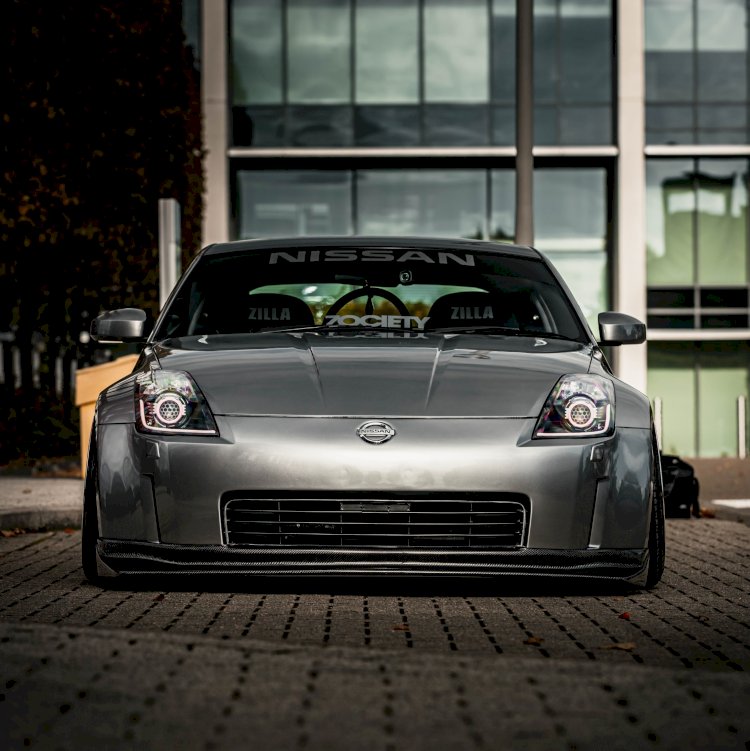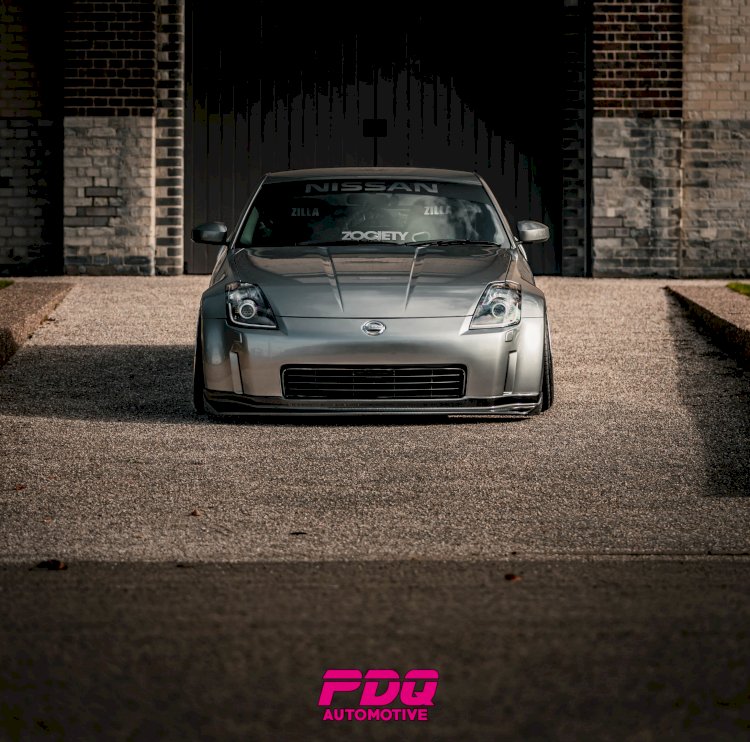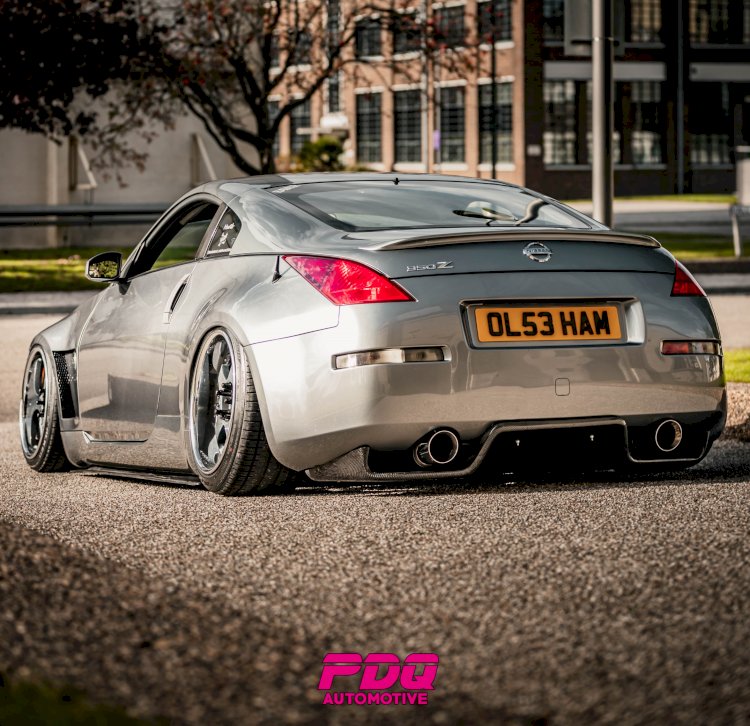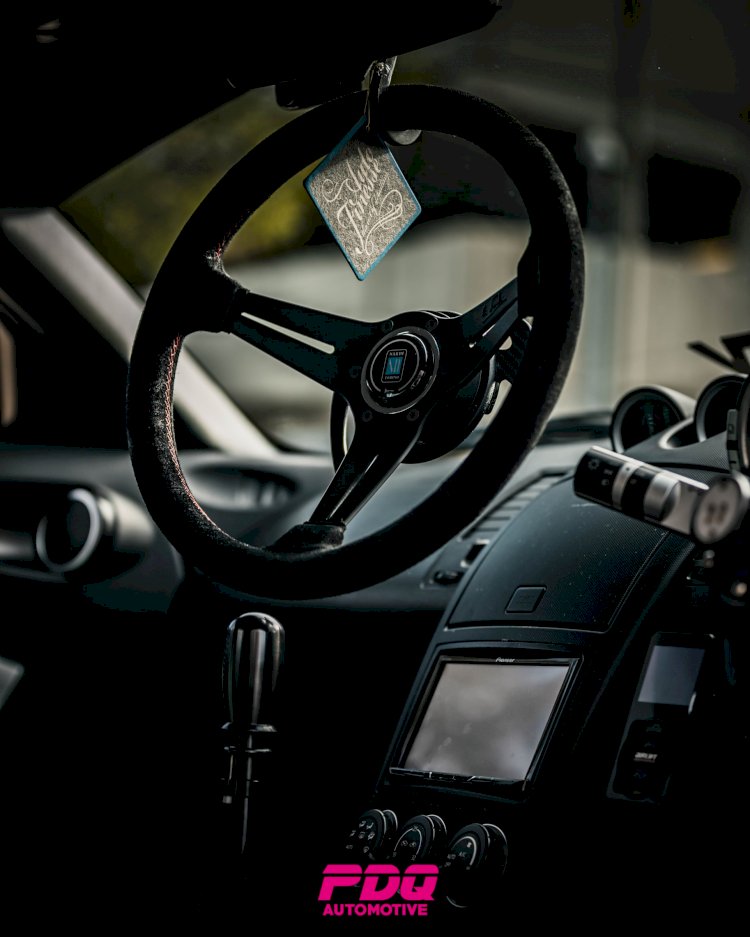 Join Our Stance Auto Mags Group, Give Our Facebook Page a Like, and Follow us on Instagram
More images are in the slider above, These Photographs are supplied by the Photographer, check their Link for Bookings.
Order the Printed Magazine HERE!!
Michael Oldham
2005 Nissan 350z
Instagram: @michael_oldham350z
Photographer: @pdqautomotive
I am 30 years old and I manage the passive fire department for a fire safety company that covers London and greater London. Other than cars, my job is my passion, I love knowing that what I do each day makes a difference. I live just outside of London. I pretty much eat, live and breathe cars when I am outside of work. Most weekends you will find me out there messing with something, during the summer months I will get to as many shows up and down the country as I can.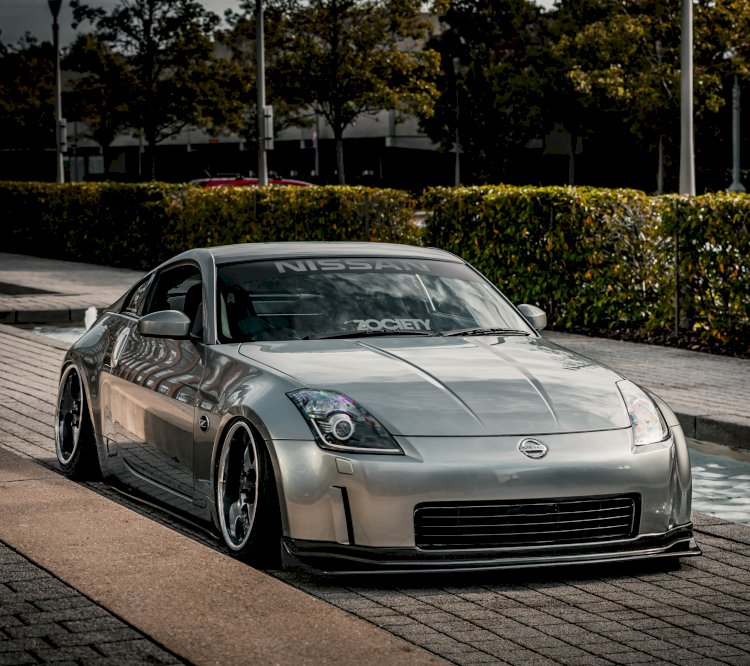 I have been into cars for as long as I can remember. But the one thing that sticks out for me, as with most people from my generation, was the early fast and furious franchise. I was obsessed and knew that one day I wanted to build my own car exactly how I wanted it. Naturally, for me, it started with push bikes. I was always messing around, changing them about. When I was 16 I applied for my provisional and bought my first car. The day I turned 17 I had my first lesson. In just a few weeks I had my licence and the rest was history as they say.
I don't have a particularly long list of owned cars. I started with a white Vauxhall Corsa B, moved on to a trophy blue MG ZR (which is where the modifying started), from there I bought an Abarth Grande Punto, which was a great little car. I then bought my first project car alongside the Abarth, which was a little green Mx5. I owned the Mx5 for a short while before selling up. It was my intention to buy a Nissan 200sx, as I really wanted to build a drift car. But with the market prices so high, and little to offer, my attention shifted to the 350z.
I just could not resist the grunt of the v6 engine and the unique and beautiful factory lines. Not to mention that it forms part of one of the longest-running series of cars in the world. I have always been a fan of the Nissan Z series. And other than the 240z silhouette, the 350z is one of my favourites. I have always been a JDM fan and this is one of my more obtainable dream cars which I could build into my own. I went online and had a look, the very model I own today was the first one I saw, and I bought it. It all happened within a week.
At the time of purchase it was destined to be a drift car, but driving home I had a change of heart. It was immaculate inside and out with just 42,000 miles on the clock. I felt it would be a shame to smash it into a wall somewhere.
And so It has been a long term project, I have owned the car since 2014. I have always appreciated the clean OEM+ style builds and knew that this was the direction I wanted to take things. I appreciate a rocket bunny kit and aggressive bolt-on arches. But I feel as if the factory lines on the 350z speak for themselves and decided to leave them alone. The aim was to build the cleanest car possible with some stance thrown in. I took early inspiration from a build that Fast Car Magazine completed on their own 350z a few years back. I remember seeing it at Japfest when it was first unveiled and fell in love.
I love owning this car, it is literally my therapy. I can lose myself within it. If I have had a tough week, going for a simple drive or even taking the time to clean it up can take my mind off things (as mental as that sounds). I can stand back and admire what I have achieved. I have built the car for me and not necessarily please other people, sure there are items that may come across as a bit marmite. But you either love it or hate it. Everyone has their own preference, and I am fine with that.
The thing that I love the most is the great people and companies I have had the pleasure of meeting and working with over the years. There are friendships forged through ownership of this car that will last a lifetime. Every show I go to, I end up meeting new people and it is great to speak with others that are so like-minded.
Clean was the MO for this build. I did not want to go down the route of big wings, bolt-on arches, massive exhausts, in your face colours. I love all that stuff, but not for this car. I have let the factory lines do the talking and enhance them to suit my preference. Even down to the factory paint. I love the colour, so why change it? I just had it resprayed with a fresh coat to keep it looking as sharp as possible. The headlights seem to be the biggest crowd-pleaser. If I had a quid for each time I got asked where I got them, I would be able to quit my job.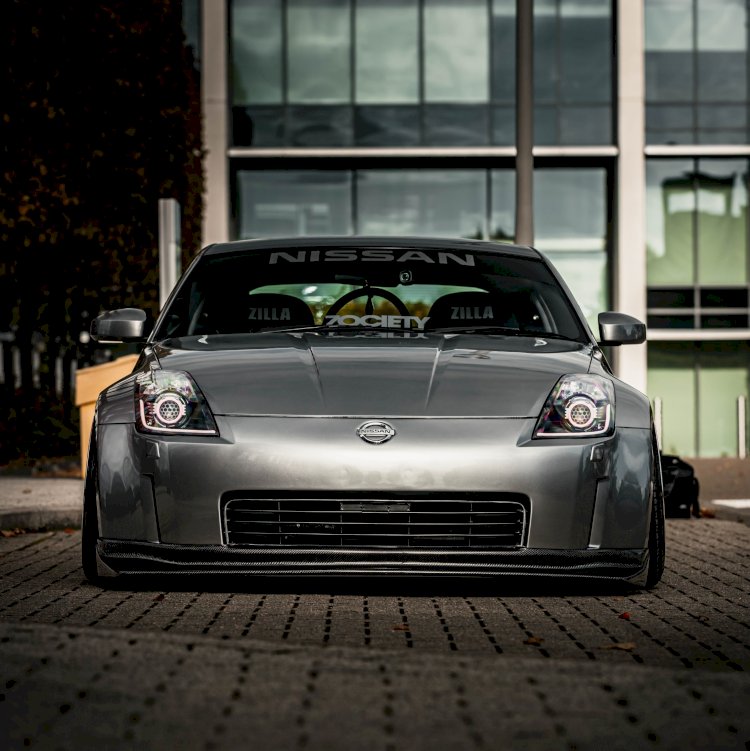 Spec List
Work wheels VS-ZF three-piece split rims rebuilt to custom offsets.
We are likewise - bones lugs and sleeves
Custom headlights with halos, sequential LED strips and Honeycombe lens etching.
LED interior light installation (boot, cabin and footwells)
Airlift Performance air suspension
Airlift performance 3P management
Vair twin chrome compressor set up and chrome tank.
Custom boot build with LED
Custom 'X' flow exhaust system
Mishimoto intake system and cooling.
Carbon fibre front splitters
Carbon fibre side skirts
Carbon fibre rear diffuser
Carbon fibre rear strut cover
Carbon fibre door kick plates
Smoothed and filled front bumper
Rear wiper delete
Zilla Life Carbon fibre bucket seats
Takata four-point harnesses
Nardi suede deep dish wheel
NRG short hub and Carbon fibre quick release
Pioneer double din head unit
JWT lightened flywheel
JWT clutch
Coolerwerx short shift with custom carbon fibre shroud cover.
We are likewise 'Thicboi' shift knobs.
Custom vented front wings.
Nissan 370z side repeaters.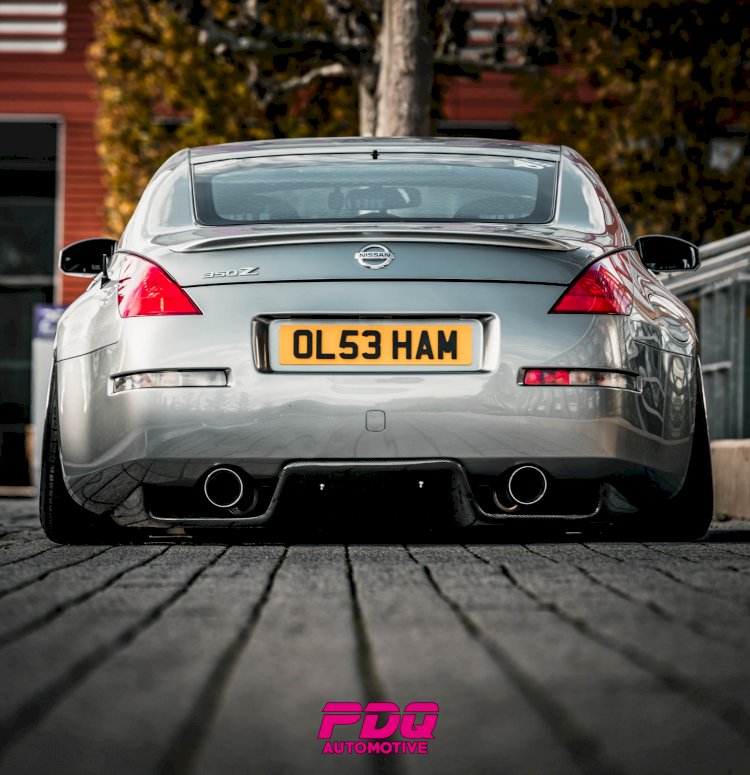 I have done a fair bit to this car myself and with the help of my mates on the driveway. I try to do as much of it myself if possible. Over the years I have collected enough tools where I can complete most tasks. The seats, harness bar, harnesses, steering wheel, hub, subframes, LED installs and wiring, body panels were fitted by me, some of these required some out of the box thinking so they would work / fit. Such as the side repeaters, for example. The new wings were US-spec with no side repeaters, I needed indicators to pass an MOT. So I purchased some 370z units and retrofitted them by cutting a hole in the new wings and wiring them to the existing loom. It is a subtle addition that I really like.
The Airlift suspension install and boot build were supplied and fitted by Geoff at HavAir.
The paint and front bumper smoothing was carried out by Kemal at Grain Coast Customs.
The wheels were rebuilt by Issac at Rimcarnated.
The wings were fabricated by Paul Fairweather.
The headlights were produced in the USA by Leo at Yunique LED and then shipped over to me.
Mechanical items such as clutch, flywheel, MOT etc are done by the team at Byron Garage.
If you enjoyed this Car why not read this ONE HERE
Future Plans
I have said I am done with this build so many times, and it has turned out to be a lie every time. I have given up saying I am done and I am happy with it, I will always find something else. At the moment there are no immediate plans. But I think next up, is a full interior re-trim with more carbon fibre touches. The ultimate goal is to fit a 2JZ. The clock is starting to tick on petrol cars, and I can't help but feel that if I am ever going to do it and really achieve my long term goals, I should pull my finger out and pull the trigger.
Advice Tips
Do it! They are so much fun to drive, even as standard. I will still never forget my first journey home and the massive smile on my face. I have noticed they are slowly starting to creep up in price and appear to be less common on the market (for good examples). I have absolutely zero regrets for buying this car and I plan on being an owner of it for the foreseeable future.
Looking for a new club? Have a look at the ones featured on our site HERE
Groups/clubs/Shout Outs
F-Lawless - For always being a solid club with its members at heart and providing friendship and technical support when it is needed.
Geoff and the team at Havair for providing my killer airlift system and sorting any issues I might have without delay (and for letting me use your ramps).
Kemal and the team at Grain Coast Customs - Always above and beyond for the customer, really cares for the work carried out and will not stop until the finish achieved is absolutely flawless.
Leo at Yuique LED - Despite being all the way in the US, has always provided first-rate customer service and technical support and by far the most killer set of headlights I have ever laid eyes on.
The team at Byron Garage - For making sure the car is always in check and in good health. And for letting me rock up to have a catch-up.
Issac at Rimscarnated - Forgetting my wheels rebuilt to the offsets I needed, despite a global pandemic and massive shipping delays.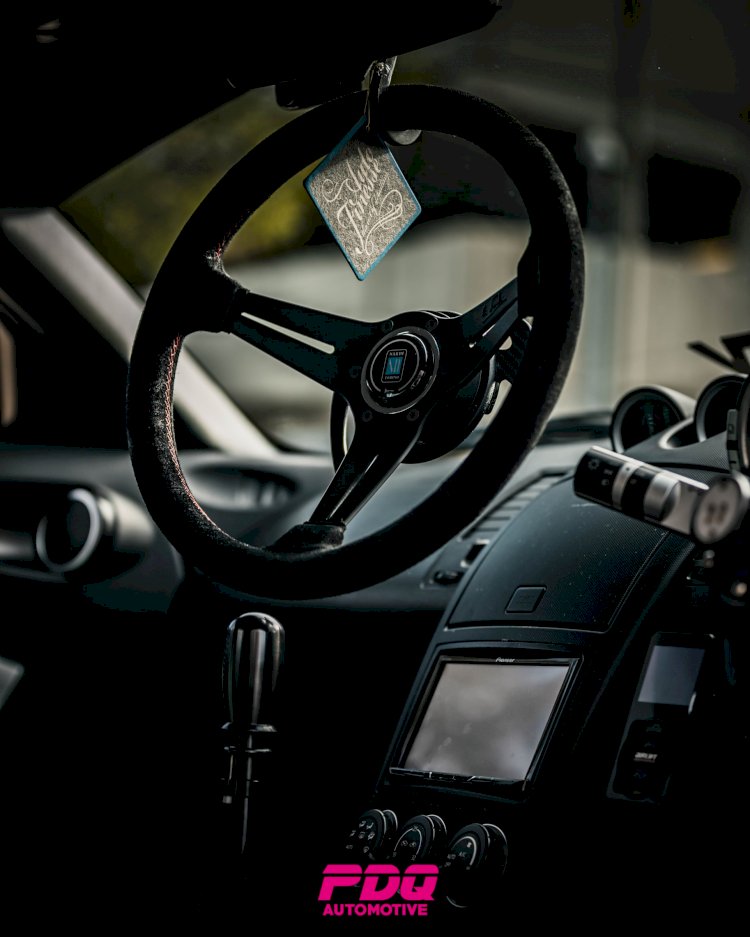 What do you get from the car scene?
More than anything, it has bought me some of the best mates I can find. People who you can talk to in a like-minded fashion and depend on. I know that no matter what show I go to, no matter what event it is. I will bump into someone and have a great catch up, no matter how long it has been since we last saw each other face to face.
Dream Car
My absolute dream car would be a Datsun 240z with an engine swap, probably an RB26 or something like that. You simply cannot beat the shape, coupled with an absolute iconic powerhouse of an engine.
What do you think? leave your comments in the comments section at the bottom of the page
'The future is bright as long as we can still Smell the Fumes'
Check out our Google News give us a Follow
All of our Magazine can be found on Amazon, they Print and Deliver worldwide, Stance Auto can not be held responsible for the final print, all complaints and returns must be directed to Amazon.
UKTM no: UK00003572459