Jess - 2014 Ford Focus ST
My father wasn't into cars as much as he was his Harley's, so that's why my big brother gets the credit for my passion for cars
Join Stance Auto Mags Group Like our Facebook Page Follow us on Instagram
Check out our MERCH STORE
More images in the slider above

Jess, born and raised in Kentucky, USA
2014 Ford Focus ST
Instagram: @jesswiththefukus
Cars Instagram: @jesswiththefukus2.0
Tuned By: @stratifiedauto
Sponsared By: @boombaracinginc
All My Links: allmylinks.com/justjess512
My life in the car scene started about 9 years ago thanks to my awesome brother, Phil. Growing up, I was always intrigued about mechanics and fixing things, as I would sit with my dad while he worked on his Harley Davidsons and his old 90's Toyota Tacoma. I had no idea what he was doing, but I was always right there next to him just watching him fix anything and everything he came across. It amazed me.
My father wasn't into cars as much as he was his Harley's, so that's why my big brother gets the credit for my passion for cars.
Being born and raised in Kentucky, I didn't have many opportunities so I was never able to get a "cool" car. I didn't really know how to get into the scene or where to even begin so I never looked into it. My first car was a 2002 Chevy Malibu that I bought from my cousin with my graduation money that I had gotten from family. When I moved to Texas to live with my brother after our father passed in early 2012, that is when I finally got to experience the car scene and chase my hidden passion for cars.
My brother owns many cars, Nissan and Datsun are his favorites. He taught me how to drive a manual in an empty parking lot in his 350Z that he owned at the time. After about a week, I had everything down to a T and was fully confident in my manual driving capabilities. I started getting into racing and pushing my limits with speed on the roads. I felt so free in those moments.
I had been missing out on this feeling for many years. To finally be behind the wheel and actually enjoying what I had interests in over all those years was euphoric.
About 6 months after getting into the car scene in Austin, a friend of mine passed down the responsibilities for a weekly meet that he had been running due to his work schedule changing. The meet was called "ATX Monday Meet" and was held every Monday from 6pm-10pm but sometimes went as late as 2am. It started out small, maybe 15-20 cars max. I would go around to every person, say hello and introduce myself if it were a new face that I hadn't seen before. Over the course of me hosting this meet for over 3 years, the numbers grew dramatically. It was all so unreal.
I went from being the outcast that had no friends to having absolutely 0 time for myself due to everyone wanting to hang out and do all of these crazy car shenanigans. It was like my life had actually started and I found my calling. My life has been great ever since. Some of the people that I have met in the car community in Texas have grown to be like my family and some of my best friends.
Once Covid hit us earlier this year, my main concern was to make sure the people who attended my events were safe and healthy. I stopped hosting the Monday Meets, per orders of TX Gov. Greg Abbott and the Covid-19 restrictions and recently moved to a different state where I do not plan to continue hosting events due to the amount of well organized meets that are already established throughout the week here.
My favorite car that I have owned by-far will always be my 1990 300zx. JDM slicktop twin turbo model. The car was stock aside from an Apexi exhaust, Tein coilovers, some sort of JDM tune, stock 2009 350z wheels, and a Greddy profec b spec 2 boost controller. I took a one way flight from Austin, Texas to Maryland to pick this car up and drove back over 1,300 miles by myself with no knowledge of the past maintenance history of the car.
It was a huge gamble but she made it with 0 issues! My brother had a red one to match mine, so needless to say we turned a lot of heads when we rolled into meets and events together!
The Z was my baby, I had no plans of modifying it past where it was, but I was planning on restoring it and just replacing old parts with new parts to keep it as OEM as possible. Unfortunately, after about a year of owning the JDM Z32, I had made some bad decisions and was in a spot where the motor was about to blow and I had to sell the Z and get into something a bit newer and hopefully more reliable.
I drove the Z to the Toyota dealership with the thought in my head of getting something that I would not want to modify and that would be reliable and last for a long time. That didn't turn out to be the case in the end. I ended up driving off the lot with a 2014 Ford Focus ST with 33k miles. She was bone stock aside from a blow off valve from Boomba Racing. I fell in love with the performance blue color, the comfortability, and the perfectly smooth ride from the test drive.
Here I am, 3 years later, with a full bolt on and tuned Focus ST. I've done all of the modifications myself with minimal help. I've even been as far as tearing down the entire engine and putting it all back together with very minimal assistance. I never thought I would ever own a Ford, but I must say it has been extremely reliable and done me well so far.
I started out my upgrades with the solid rear motor mount from CPE which made a drastic difference. I noticed that when I would drive off from a stop, the entire dash seemed as if it were going to fall apart due to so much wheel hop, it was almost unbearable. Once I got the help of a buddy and we installed the rear motor mount, there was absolutely 0 wheel hop and the torque after it settled was insane. About a year after I got my motor mount installed, I got my accessport and ran the off the shelf tune from COBB. I was focusing on other things so for about a year, nothing progressed with the car.
Mid-2018 I applied at the very same Toyota that I bought my Focus at to become an automotive service technician. During my interview, long story short, the manager told me "due to your size, I am worried that you are going to hurt yourself lifting the truck tires. So I can offer you this desk position to schedule appointments."
At that time I became discouraged and just took the position that he offered me. After a few months of hating my life at this desk job and wanting nothing more than to be in the back of the shop with the guys, I started seeking other employment at other auto shops in the area. After many failed attempts, I finally met one of my favorite managers to this day, April.
She is an ASE certified master technician and store manager at National Tire and Battery in North Austin. She gave me the chance that I deserved and things went up from there. I learned so much working for April, she was a great trainer and boss.
Due to an altercation with another technician and the shop manager, I quit and moved onto another shop. Since then, I have worked for 3 automotive shops and an automotive window tinting, PPF, and detailing company. I slowly found out, I love working on my own cars and my friend's cars, but I HATE working on customer's cars. It's just not the same feeling haha
Late 2018, I installed my COBB tuning front mount intercooler, charge pipes, short plate shifter, H&R street performance coilovers, MBRP catless DP and got a buddy of mine to delete my muffler and resonator and create a custom side exit exhaust to stand apart from the typical Focus crowd. I didn't really like the sound of the exhaust setups for the Focus, so I wasn't about to spend the money on one when I could experiment with custom setups for way cheaper.
A month after I got everything put on, something drastic happened. I was driving one day and went to cut a gap and go around a slow driver on the toll road, and my car made the loudest pop from the exhaust and I got the dreaded note "engine failure: stop vehicle immediately" with a flashing oil light and check engine light. The motor was toast, I had thought. I got the car towed to the shop I worked at and started tearing it apart to see if I could figure out what happened before I went and spent money on a new motor. After a while of working on it, I found out that somehow a 10mm nut made its way into cylinder 1 and was stuck behind the valve, preventing it from closing all of the way. I thought this meant it had major damage so I started looking for a new motor.
After 7 months of fighting with this company on my new motor and just playing the waiting game, I started working at the last auto shop that I was employed at and my manager told me to bring the car in and let him look at it. I brought it in, he got the nut out and told me to put it back together the following day that I came in to work. After the weekend has passed, I go to work, he tells me to put the car back together and get it out of the shop. I bust my ass putting this engine back together to the best of my ability. I had no idea what I was doing, I just looked at it like a puzzle and went for it. After 8 hours in the blistering heat, I got it back together, put a new battery, new fluids and new belts on it, and it started right up. No codes. No issues. Ran a compression test, all came back fine. That was at 87k miles. She's now running strong as ever with 109k miles! Has traveled to 8 different states of varying temperatures and elevations, and still powerhousing through!
Since then, I have installed the COBB tuning carbon fiber air intake, the short shifter from the Focus RS, Velossa Tech big mouth ram intake, and I am now running a 91/93 tune from Stratified Auto.
It's still a work in progress, I am not even close to being finished. So many big plans yet to come for this car but I am currently saving to get another JDM vehicle so any future plans for the Focus are on hold for a bit.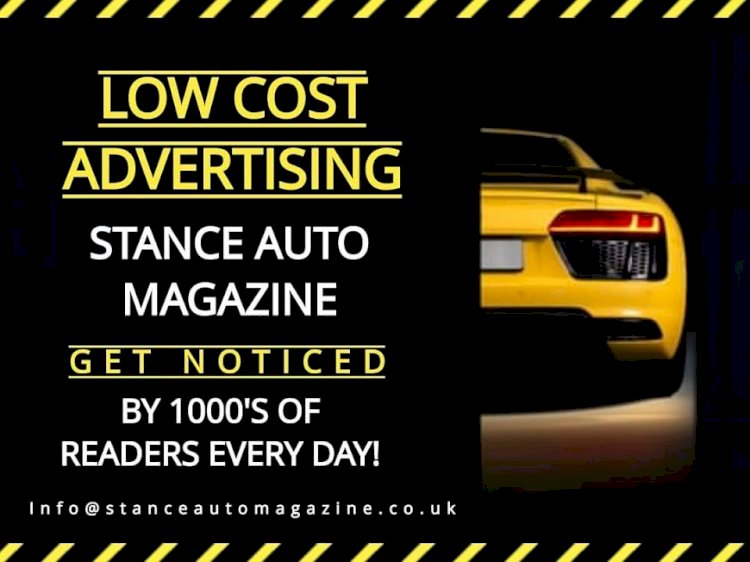 If you would like your Car and Story or Your Business Featured like this, Please
Email: Carla, Shannon, Andz or Admin, they would love to hear from you.
Our site contains links to third party websites. We are not responsible for the privacy policies, practices and/or content of these web sites. Their use is at your own risk.