Michael Maggard - 96' Lancer Evolution 4 GSR
Since a very young age I have always had an interest in cars. As a kid it all started with my hot wheels collection. As I got older the love for fast cars just never seemed to go away!
Join Stance Auto Mags Group Like our Facebook Page Follow us on Instagram
Check out our MERCH STORE
More images in the slider above
Hi all,
My name is Michael Maggard from Norton, Virginia however, I currently reside in Japan and I work as a US Navy mechanic.
Instagram: @lanevoiv
My first ever car was a 1993 Geo Storm back when I was 16 years old. I never put my mind into modifying that car! At the current time I drive a 1996 Lancer Evolution 4 GSR but, I have owned two different types of MK4 Toyota Supra's, one was the NA 5Speed and the other the Twin Turbo 6 Speed models.
The reason why I chose the Evo 4 was because, I wanted to build a AWD platform and too many Americans in my area of Japan already had GTR's so, I decided to get the Evo 4 to be different from all the other modified cars within the area.
Since a very young age I have always had an interest in cars. As a kid it all started with my hot wheels collection. As I got older the love for fast cars just never seemed to go away! I started to learn a lot on how to work on cars. Let's just say a lot of my car knowledge is self-taught but, I also had the help from friends and family. When I was a senior in high school, I decided to go ahead and took a year of auto mechanics at a trade school. This also assisted with the knowledge I have today.
My family did not really consist of big petrol heads but, we did have some family members that did drag racing at the local drag strip. Those cars consisted of American muscle cars, as in my town you would never really see any Japanese imports.
The Fast and the Furious series introduced a lot of Japanese imports to my life and when I moved over to Japan at the age of 20, seeing these Japanese imports in personal really made me realise that I really wanted to build and own one myself. My Evo 4 externally is a replica of the initial D Evo 4 that Seji Iwaki had in the Anime series and that is one of the main reasons why my Evo gets a lot of attention in the streets.
Even though the car was produced in Japan, you do not see many Evo 4's running around as most are shipped out to the foreign markets. Especially when it comes to the first model of the Evo 4 becoming legal to import to the US in 2021, the prices have already significantly doubled in just over a year that I have owned my Evo.
My main objective is to keep my Evo 4 looking stock on the outside but continue to build the engine, drive train and suspension. Challenges wise when you purchase an Evo 4 is that, please remember that it is a 25 year old car. There will always be something that it needs! The Evo 4 ECU is locked unlike the EVO 5 and 6 ECU that could be rewritten. At the current time, my Evo 4 is tuned on a HKS FCON. When you purchase your first Evo 4, just go ahead and knock out all the little stuff that it needs such as changing all your fluids, believe me, it will make your life easier in the long run!
I would say that the main reason as to why I would recommend the Evo 4 to people is that, it is basically a road legal rally car! What more would you want?
Full spec:
The body is mostly all stock the engine bumped up a little I'd say it produces 310hp. Stock they produce 280hp;
Monster sport intake with HKS filter;
HKS Exhaust Manifold;
HKS intercooler piping kit;
Greddy intercooler;
HKS type R oil cooler;
Blitz front pipe;
5Zigen test pipe;
5Zigen fire ball exhaust;
HKS fcon tuned;
Dixcel slotted rotors;
Dixcel extra speed pads;
Wedsport SA15R wheels 17x7.5;
Yokohama Nueva tires 205/45;
Cusco oil catch can;
Beatrush airbox;
Tomei strengthen blow off valve;
Defi meter set with oil temp, pressure, water temp, and boost gauge;
Greddy profec boost controller.
Some of the mechanical side of things I did undertake myself however, all the electrical and turning was done by a professional garage called "Garage Vanna" located in Yamoto, Japan. Nakahata-san is really good when it comes to working and tuning HKS parts and in a matter of fact is a HKS parts dealer. I would say his prices for tuning in Japan are fair. Let's just say that any cheap tuners in Japan are never good!
My car is still a work in progress, when it final reaches its final stages I would like to be able to run 400bhp on high boost for the highway and around 350bhp for touge. My Evo 4 is mainly for running touge here in Japan with my friends and the BBRT team, please also follow for their page on Instagram @bbrt.carclub.official.
Everyone has a dream car but, I have to admit the EVO 4 is one of my dreams however, I wouldn't mind owning an Evo 6 RS Edition but these are extremely rare to find!
Thank you fo reading my article and don't forget to follow us on Instagram.
Michael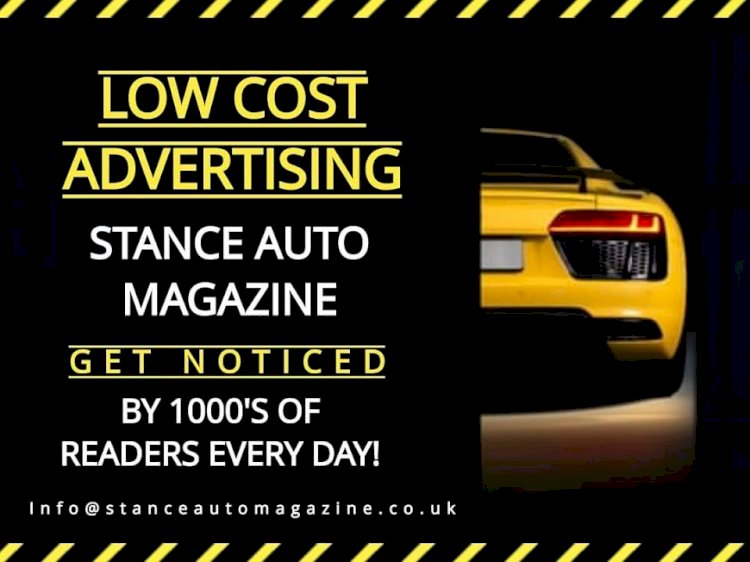 If you would like your Car and Story or Your Business Featured like this, Please
Email: Carla, Shannon, Andz or Admin, they would love to hear from you.
Our site contains links to third party websites. We are not responsible for the privacy policies, practices and/or content of these web sites. Their use is at your own risk.