Phil Griffiths - Stage 2, Bagged Audi S3 8P
found a rusty universal roll cage on the internet that needed re-welding spraying etc, me and the lads at work fabricated it so it actually fitted my car
Check out our other sections in the CAR SCENE and our MERCH STORE
More images in the slider above
Phil Griffiths
An electrical engineer at Rolls Royce
Instagram: @PH11_WTF
Stage 2+ bagged Audi S3 8P
So, It all started riding off-road bikes when I was 6 years old, my father was massively into his motorbikes and was a huge collector of the Kawasaki z900, hidden within the garage was his pride and joy, a forever car project, collecting dust, rust you name it, my dad's e30, every day after school I used to get the Emery cloth out the cupboard and try to take back the rust not knowing it would come straight back.
As time went on, the e30 got an engine rebuild by my dad, I tagged along helping him after school. Since then I couldn't take my hands off anything mechanical, then went onto rebuilding my kx125's engine at the age of 13. That's how my passion for cars comes from, and then the discovery of the legendary fast and furious, then … all hell broke loose.
The car scene for me takes me away from what's happening in the background, being around chilled vibes, sick cars, and amazing people, what's not to love about it? From meeting new people to discovering crazy builds every car meet/show I attend still to this day amazes me. Knowing there are all these hidden gems stored away in someone's garage, and they only get brought out when the car shows are running. Without being a car enthuses how else would you expect to see these machines?
I drive an Audi S3 8P Old but gold, seems like nowadays everyone is starting to forget about these things before I got this I had plans to build a fast show car and had my eyes set on a golf R, this was to the high end of my budget and would struggle to do the modifications I wanted to unless I went on finance. "Sod that, get something older and make it look better than a golf r "that's what my thoughts were.
Then I started looking into the RS3 8P but again couldn't afford it unless finance. This is where the s3 came in, Buy a cheap-ish s3 make it my show car then eventually make it into an RS3, which is the long term goal! Currently, engine-wise I'm at stage 2+ running 390hp with all the supporting mods, also have a stage 3 turbo and manifold on order! Furthermore, how do I get in shows nowadays? Seems like all I need is bags and some flashy wheels … Well, I wanted to do it a bit different as I had my car always set up for track use. Why not go down a "track car/show car look.
The build began.
Started off with the engine mods, and suspension and wheels then eventually realised I wanted air ride as I wasn't getting into the shows, so that's what I did, followed the bandwagon and got airlift v2 management along with my legendary BBS CHR wheels, no 3 splits round here .. once I did that it just looked like any other car on bags so then I needed to do something to stand out from the crowd,
So found a rusty universal roll cage on the internet that needed re-welding spraying etc, I and the lads at work fabricated it so it actually fitted my car resprayed it and tried to bolt it in not realising it won't fit as I had back seats, so that's where the interior came in, again it needed to stand out from the old "bag and wheel build" that's when I redid the interior, RS3 wingbacks, RS6 carbon steering wheel, carbon R8 trims, took the rear seats out and rebuilt the whole interior on my mates front garden, MDF bit of curtain I found online, manual labour and £100 later I had myself a one of a kind boot build with showcase resprayed in a big cupboard my mates had on his garden.
Below is a breakdown of modifications on my car:
Engine & exterior:
Stage 2+ carried out by Awesome GTI 390hp

All supporting mods …

Airlift v2 management with performance struts

H&R front and rear roll bars

Every single bush is Polly bushed including engine mounts

BBS 19" CH-R Wheels falken fk510 all-round

RS3 front grille

Rs3 diffuser

RS3 spoiler

RS3 rear bumper

Maxton splitter & spoiler extension

Magna rear diffuser extension
Interior:
RS3 wingback seats

RS6 carbon steering wheel

R8 carbon trims

Rear bench removal

Rear custom boot build

Custom roll cage
My cars, not the best looking VAG out there I know, but when you're working with a budget and trying NOT to get yourself into debt, you work with what you've got, that's what makes my Audi unique from the rest, what you see is what I have done with my own hands apart from the important stuff… shout outs @awsome GTI, for the engine work and @airtekautomotive for the bag install.
Also, my support from the groups I rep, @downlowoffical, @vagsocity. @dunkingbuscuit And the BOYS for the help in grafting!
Future car? RS3 swapped S3. Future plans? stage 3 next couple of weeks should see 430 plus, but then like I say I can't afford an RS3 so I'm going to make my S3 into one, mark my word 700hp, inbound baby.
Photographer, if you would like to Book a photo shoot don't hesitate in contacting me, Give me a follow and Like, for more awesome images of the cars I've shot check out my Instagram page
Facebook: untypicalmediauk
Instagram: @untypical_media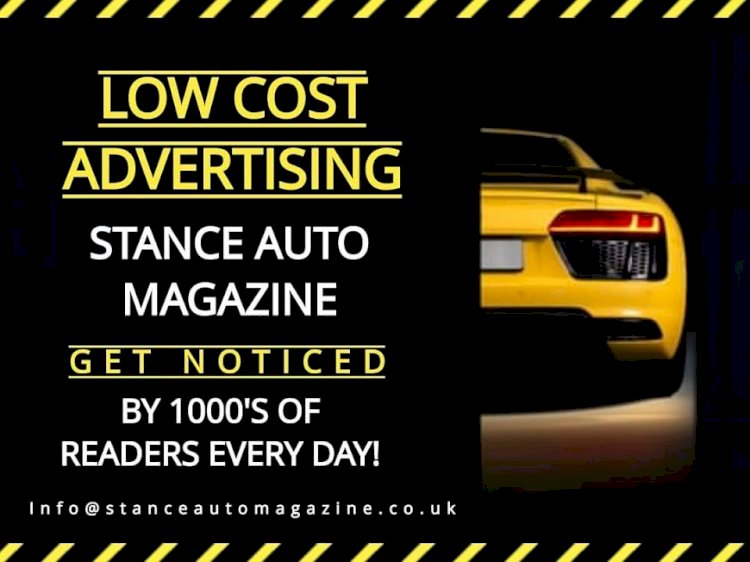 If you would like your Car and Story or Your Business Featured like this, Please
Email: Carla, Shannon, Andz or Admin, they would love to hear from you.
Our site contains links to third party websites. We are not responsible for the privacy policies, practices and/or content of these web sites. Their use is at your own risk.