Nissan Skyline GTR R36 - Concept or Reality?
With the Nissan GTR R35 now old news is it time for a new Skyline, according to Nissan's C.E.O it is and the R36 could be the answer.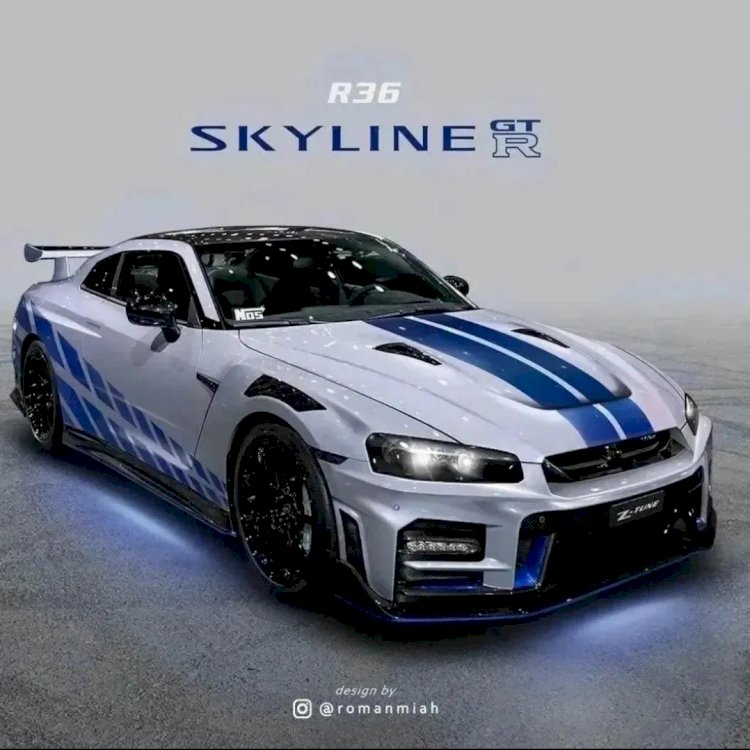 Nissan Skyline GTR-36
Join Our Stance Auto Mags Group, Give Our Facebook Page a Like, and Follow us on Instagram
These Photographs are supplied by the Photographer, check their Link for Bookings.
Order the Printed Magazine HERE!!
Nissan Skyline GTR R36 Concept or Reality?
After eight years of rumors, Nissan's CEO recently confirmed that Nissan was definitely working on the R36 in an interview with Autocar. In fact, Nissan was working on a brand-new platform for the car.
The reason behind that is clear. The GT-R has a lot of tough competition, and Nissan wants the R36 to surpass them.
Indeed, Nissan's CEO said, "Our goal is clear: the GT-R has to be the quickest car of its kind. It has to own the track. And it has to play the advanced technology game."
When it comes to the R36's power, not much is known about it so far. Nissan's CEO mentioned that the R36 may not need to go electric in order to meet its performance goals. As such, while a fully-electric or hybrid powertrain is possible, neither is confirmed right now.
That being said, due to the fact that many countries and places are banning gas-powered cars very soon, the R36 may need to be a hybrid at the very least. This could mean that the R36 will have a mild-hybrid engine or a more advanced hybrid engine.
Expected performance
Though we don't know exactly what's under the hood of the GT-R R36, there are a few things we can expect from the anticipated vehicle's performance.
For one, the R35's twin-turbo 3.8-litre V6 engine produces 600 horsepower, so expect at least that much power from the upcoming vehicle.
New vehicles are relying less and less on gas, making a hybrid vehicle a distinct possibility for the R36. A hybrid engine inspired by Nissan's current EV lineup and the likely V6 engine could result in a powerful 800 hp engine and top speeds over 200 mph.
GT-R fans have been gossiping about the R36 for a long time, and unfortunately, they'll probably need to keep doing that for now. There's not much else that's known about the R36 as of this moment.
Based on what Nissan has done in the past, though, the R36 can't be too far out now that the CEO has confirmed that Nissan is working on it. As for dates, of course, there aren't any dates that are set in stone just yet—and until we hear more about it, we can't expect a specific price, either.
However, 2023 could be a good year for the R36 to debut. What's more likely to happen, though, is that Nissan will unveil a concept version of the R36 first. That could come sooner than later.
Written By
Carlos Kirby

What do you think?
Please leave your comments in the comments section at the bottom of the page
'The future is bright as long as we can still Smell the Fumes'
Stay Up to Date Check Out Our Google News and give us a Follow
All of our Magazine can be found on Amazon, they Print and Deliver worldwide, Stance Auto can not be held responsible for the final print, all complaints and returns must be directed to Amazon.
UKTM no: UK00003572459