Curtis Johnson - 2002 Lexus IS200
I have always had a liking to modified and different cars, this started when I was younger being that kid that was absolutely hot wheels obsessed
Check out our other sections in the CAR SCENE and our MERCH STORE
More images in the slider above
Hi, my name is Curtis.
Instagram: @Curt1sj0hns0n
I am aged 24 and work as an engineering manager for a team of design engineers. I guess this a perfect example of breaking the stereotype a lot of people in the modified car scene end up with and shows that just because I drive a modified car it doesn't automatically make me a certain type of person or "Boy Racer".
On a usual weekday you will find me dressed to the nines in a suit however when the weekend rolls around you'll find me under the car adding the latest part I have decided to chuck my money at or getting together with my club to roll into the local car meet.
My History and How I got into the car scene
I have always had a liking to modified and different cars, this started when I was younger being that kid that was absolutely hot wheels obsessed and moving onto my teens where I got my first real life experience of modified cars when my mum took me to Ultimate street car in Santa pod.
Once I passed my test at 17, I finally got my first car a 2002 reg 1 litre Corsa C and with that I got a whole 50 horses Haha! it was a slow car, but it didn't stop me from modifying it like crazy. Out came the big alloy wheels, the obsessively loud exhaust and the sound system that weighed half the car.
This car did end up eventually smashed up and replaced by a 1 series BMW which I still have to this day. Due to life getting busy once I lost my Corsa I did not return to the modified car scene although I did plan to modify my BMW several times it never happened. Fast forward 4 years I am now a dad and following a heavy breakdown of my relationship with the mother of my daughter I decided to buy "The Car" and plunge straight back into what I would describe as a brilliant scene.
My money Pit of choice is a 2002 Lexus IS200 and most people recognise it by the unique Japanese wrap that is across the door. The IS200 is probably one of my all-time favourite cars along with the R34 skyline. This is the car I wanted when I was 17 however insurance made this a little hard, finally getting one of these felt amazing to me it's not the fastest car in fact it's far from but it's got a certain uniqueness in the body shape that I absolutely love.
Now I have got the car, it's time to make it unique. Fast forward a year and its had a full respray in Audi white, rocket bunny wide arch kit, TRD front bumper, 19" alloy wheels, bonnet formed vents , Japanese warrior wrap across the doors, big wing rear spoiler, Tein coil overs all round, Takata racing street harness and full leather interior.
I'm currently in the progress of building a big audio build with custom door cards on all four doors to accommodate a total of 12 mid-range speakers with 2x 12" subs in the boot. Going forward I want to finally get rid of the slow lump that's sitting in the bay and swap it for a 1uz V8 with an end goal of achieving approximately 500 BHP.
Full Spec List
Rocket Bunny Wide Arches

TRD Front Bumper

Straight Through Exhaust with 4" Tips

Resprayed Audi Glacier White

Roof Resprayed Black

TAKATA Street Racing Harnesses

TEIN Street Coilovers

19" Alloy Wheels in GunMetal Grey

XK Glow Multi Colour Neon Kit

Big Wing Spoiler with Extensions

Moulded Bonnet Vents

Custom Rear Lights

Xenon Headlight Kit

Custom 4D Number Plate

Custom Japanese Warrior Wrap

Pioneer DEH-80PRS Single Din Head unit

2x Deaf Bonce APOCALYPSE DB-SA2612D1

12x Avatar MBR-650

4x Avatar TTU-41

2x Avatar ATU-600.4

3x Edge ED7800

1x Bass Face DB1.4
The Club
The club I am part of is Grimsby Custom Cars or GYCC, when I came back to the car scene I didn't know anyone with the same interests so started attending car meets solo I met a few groups although they was never really that good for fitting in, this was until I bumped into GYCC at a meet in Cleethorpes I can honestly they are one of the most helpful and friendly groups I have been in contact with and I have now been part of the group for almost 9 months and would suggest anyone check them out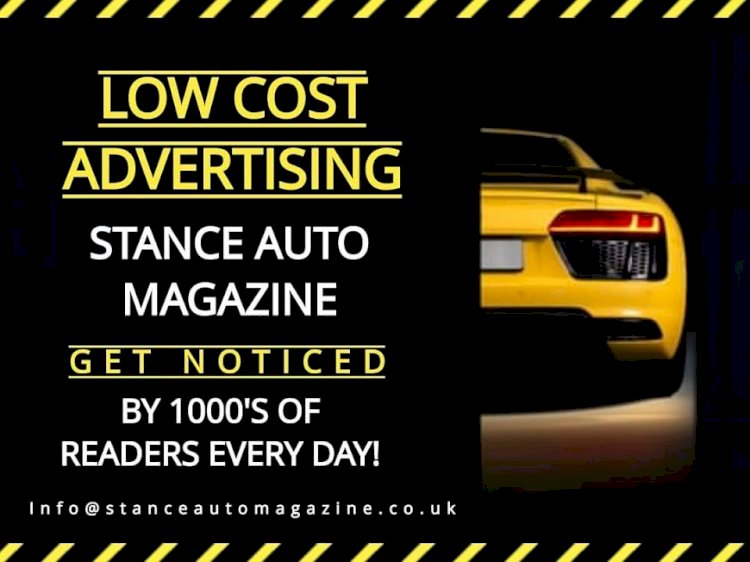 If you would like your Car and Story or Your Business Featured like this, Please
Email: Carla, Shannon, Andz or Admin, they would love to hear from you.
Our site contains links to third party websites. We are not responsible for the privacy policies, practices and/or content of these web sites. Their use is at your own risk.