Helen Broomhall-Roberts - Subaru Impreza WRX JDM V7 Bugeye 2001
After scouring the internet, I came across a recently imported Impreza, swapped it for the Zed and proudly drove home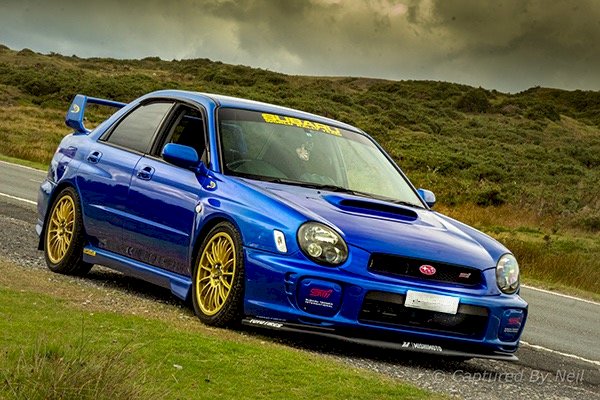 Check out our other sections in the CAR SCENE and our MERCH STORE
More images in the slider above
Name: Helen Broomhall-Roberts from Birmingham
Instagram tag: @helenlouisewrx
I have been into cars for as long as I can remember, strange for a girl I know lol. As soon as I passed my test the first car I purchased was a Peugeot 106 1.6. It was my pride and joy and wasted no time starting on the mods. Think I spent about £4k just on a glitter paint job and body kit! This was back in the Max Power days and Weston Wheels was the first proper show I attended and was proud to come 2nd in the Show n Shine. It was through the car scene that I met my now hubby who luckily for me was also mad about cars and has done most of the work on them too
After selling the Pug as I wanted to move on to bigger and better, I had a vast array of cars including various BMWs, Honda CRX del sol, three Toyota Supras (I wish I hadn't sold them on!) on to an American left hand drive Ford Mustang and a highly modified Golf Gti on airbags. Most of these cars were all "show" cars and over the years I won trophies, cash and even a mountain bike for entering!
I then purchased a BMW Z4 which from years before I had always dreamt about owning. I finally got one and had it for about a year, putting on bigger wheels, body kit, straight through exhaust etc but there was always something missing and I couldn't figure out what it was…. Until one day back in May this year I was putting petrol in the Zed when I heard a rumbling and a Subaru Impreza pulled up next to me. I looked across in absolute awe, it was stunning, and it was what I was missing.
After scouring the internet, I came across a recently imported Impreza, swapped it for the Zed and proudly drove home. It wasn't in the best state, didn't seem to be running right and needed a few bits repairing and replacing, but my hubby assured me it could be sorted. And how right was he.
This is my Subaru Impreza WRX JDM V7 Bugeye 2001.
When I got it home, we found the reason it wasn't pulling right was due to a dirty MAF, one squib of electrical cleaner and it was as smooth as silk. It was then a matter of sourcing some replacement OEM parts, trim bits etc. The bonnet scoop was broken and had been stuck back together with carbon wrap, so I got a replacement courtesy of Pole Position UK. I got rid of the Japanese racing tyres as they were almost slicks and replaced them with some lovely Toyo Proxes Sports. The whole car was cleaned, polished and waxed and came up like new. I was so pleased. We then moved on to the engine by putting on a Pipercross induction kit, Forge dump valve and a general tidy up and fresh graphics as the old ones were fading and peeling.
Although I had books and books of previous history paperwork, it was all in Japanese so it's difficult to know what has actually been done to it. At some point the back box had been replaced with a 3" stainless steel one but the centre pipe and resonators remained, so it was handed over to the guys at MIJ Exhaust in Walsall who replaced it with a straight through 3" stainless steel pipe and resonator delete.
Then the attention turned to the suspension which was quite a hard ride I have to say. After spending a few days trying to source a locking bolt key for the spacers (a Japanese original) we managed to get the suspension off and replaced it with lovely Tein coilovers and a new set of discs and pads at the same time.
Once all that was done, we moved on to the interior and my talented hubby carbon wrapped the dash and fitted the Prosport gauges, new DVD head unit, upgraded the speakers and fitted a sub and amp in the boot.
Spec list at the moment is:
Tuning/Engine:
2.0 litre EJ20 4-cylinder Boxer, STi tuned

16 valve, sequential gearbox

3" straight through stainless steel de-resonated exhaust system

Pipercross Induction Kit

Forge dump valve

STi top mounted intercooler

Perrin pulley cover

Mishimoto oil cap
Chassis:
Tein Streetbasis Z adjustable coilovers

Cusco strut brace

17" Oz Racing Superleggra gold alloys with Japanese spec spacers

Toyo Proxes Sport tyres

Rays lug nuts
Exterior:
Prodrive body kit, spoiler and bonnet scoop

Prodrive headlamps

Crystal tail lights, side indicators and repeaters

Lower front splitter

WRX rally mud flaps

Tinted windows

Subaru graphics
Interior:
Prosport centre console gauges

Digital lap timer and speedo

Carbon wrapped trim

JVC touch screen DVD head unit

JVC component speakers and tweeters

Vibe Pulse 900 subwoofer powered by Kenwood amplifier
Thanks to Neil Broomhall-Roberts (@showoffs_inc) for all his hard work saving me probably £££ at a garage, we make a great team, my ideas and his talent!
Hopefully next year will be the year to start attending the car shows and meets again, as it's always great to meet like minded people and see their awesome cars.
Future plans are to get it on a dyno to see what, if anything, has been done tuning wise in Japan and then go from there. Bigger turbo maybe, front mounted intercooler… the list could go on so watch this space.

Pictures courtesy of @capturedbyneil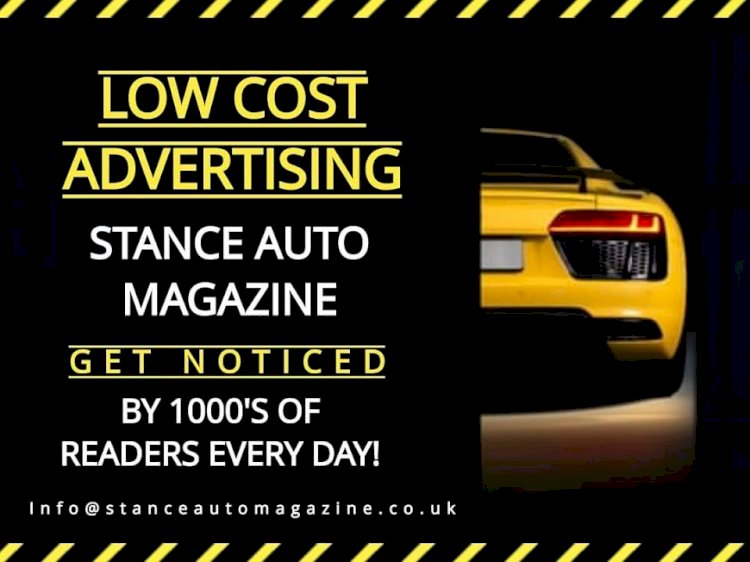 If you would like your Car and Story or Your Business Featured like this, Please
Email: Carla, Shannon, Andz or Admin, they would love to hear from you.
Our site contains links to third party websites. We are not responsible for the privacy policies, practices and/or content of these web sites. Their use is at your own risk.