Tom Aspinall - 1970 Plymouth Barracuda
The Barracuda was delivered early in the morning and my mouth just dropped to the floor when I saw it pull up at the front of my house on the back of the low loader.
Join Stance Auto Mags Group Like our Facebook Page Follow us on Instagram
Check out our MERCH STORE
More images in the slider above
Tom Aspinall, 30,
plumber, lover of music, drums and anything with wheels, especially if it's old.
Instagram@tomx_asp
1970 Plymouth Barracuda
Photographer Nick Murphy Photography Please like our Page and we are open for Bookings
I've been obsessed with older cars for as long as I can remember, especially late 60's to early 70's American muscle cars. The shape and style of them, the colours and the noise they make. As a child I'd scour through the Hotwheels in supermarkets with my mum and dad trying to find them. My dad wasn't a huge fan of cars but he appreciated the cool ones, he loved his Capri back in the day. His dad, my grandad Derick had 3 Capris through the 80's to when he died in 2014, he genuinely loved those cars.
I love the Capri too and bought and modified an '85 2.8 Injection Special to my taste over a few years. I loved how this one looked and sounded but it didn't quite scratch the itch for a big block V8 American muscle car so it was time to let it go to help fund one. Originally it was to be part ex for the Barracuda but the day before it was being dropped to my house and the Capri taken, my mum rang and asked if she could buy the Capri and store it in my granddads garage. She loved the car too, thought it looked great and had also driven my dads frequently when they met. My mum is now the proud owner of the 2.8 Injection Capri.
The Barracuda was delivered early in the morning and my mouth just dropped to the floor when I saw it pull up at the front of my house on the back of the low loader. My wife Katie's eyes teared up and said it was the most beautiful thing she'd ever seen! Even the neighbours came out clapping! It can't be missed, it's a huge 1970 Plymouth Barracuda with a big block 383 (6.3ltr) V8, 727 3spd auto in the mental Sublime Lime green.
The first thing I did was fire it up and take it round the estate. The cold start is the best sound I've ever heard with the huge cam and lumpy idle through Dougs headers, it made for an interesting soundtrack at 9am on a dreary Tuesday morning in the northwest of England.
I've always been drawn to the Chrysler E-body from 1970-74, there's something about its low wide stance that I absolutely can't get enough of. I love the E-body Dodge Challenger, but for me, Plymouths Barracuda has the edge.
It came to me with brand new 17"x 9" Year One tribute wheels to the original 14" rallye wheel, they do look great and they're obviously a popular choice for these cars but they aren't the wheel I wanted to run on my Barracuda. For me, 15" is the right size wheel for a classic muscle car so the first thing I did was get in touch with North Hants Tyres to get a set of American Racing Torque Thrust 2's in 15"x 8" but with a different offset on the rear to get the dish I wanted. These had to be wrapped in BF Goodrich white letter tyres as this is my favourite ever combo for wheels and tyres, I think it looks fantastic!
Next was to be bonnet pins (or hood pins as the Americans say) with the wires, I was fairly confident I could drill the 50 year old bonnet and make a half decent job of it but after some stern words from Katie, I sent it to be done by my mate at his body shop local to me. I think they look great and serve a purpose too, American cars of this era aren't renowned for their fantastic build quality and the thought of the bonnet flying up and hitting the screen made my toes curl!
Up next was a front spoiler, not the easiest thing to get hold of for this car so after trying a few first gen Camaro splitters I ordered the custom front spoiler from Spoilers By Randy in the US. They made it out of steel and got it shipped to the UK in record time! I fitted the spoiler the morning it arrived and love how it changes the front of the car. The matte black against the madness of the Sublime Lime really works for me so a future plan is to do the front grills the same colour to tie in the back panel and front splitter.
The car has obviously had some significant engine work in the US before it came here, it is absolutely mad to drive. The way it goes from 50mph to 100 is something I've never experienced before. The previous owner Bob Main from Scotland frequently raced this car at Santa Pod and was running high 13's just under a 100mph, very respectable for a street car and beating his stock Hemi Challenger. The fact Bob drove this car on an 800mile round trip from Scotland to Santa Pod in Wellingborough with drag racing in between is an absolute testament as to how reliable this car is. I would drive it anywhere (depending on if I have enough cash in my pocket for fuel!) I recently drove from my home near Manchester to Santa Pod Raceway in it (around 160miles each way) and averaged 10.5 miles to the gallon! To be honest I didn't expect much more and if you're going to be bothered about fuel mileage then a 50 year old V8 probably isn't the car for you, it is smiles per gallon after all!
I have a few more plans for this car, raise the rear a little, maybe the front driving lights that came with the high performance 'Cuda models but mostly my plans for the Barracuda is to maintain it and enjoy it! I don't believe these cars should be locked away in garages as an investment hoping for a big return. I find it such a shame when cars that look and sound as good as this are just locked away. Future generations need to see these cars being used and enjoyed so they can start becoming fans and enthusiasts too with a dream of owning their own one day! The point of the muscle car was so that the average working class guy or girl can go out and enjoy cheap driving thrills without having to buy an expensive exotic Italian sports car. I think if you've got an old classic then get it out and go for a blast in it!
I really do love muscle cars of this era, not just Mopars, Camaro, Charger, Firebird, Cougar, Mustang, GTO, Challenger, RoadRunner...the list goes on, but if the Barracuda was to go then the only replacement would be a '70 Chevrolet Chevelle SS in red with black stripes....but even then it might be too tough to let the Plymouth go.
One thing I'd say to anyone thinking of getting any older car for the first time though would be to forget about colour, wheels, stance, even spec...just get the most solid car you can afford. Don't be distracted by shiny paint and wide wheels with loads of dish. Get the important bit out of the way first, go for the one with the absolute least amount of rust as this will be the costly setback in the future. I was just lucky that the one I could afford was one of my favourite colours anyway!
These cars drive like nothing else, they won't turn or stop properly (without investing in parts) they go through fuel like it's going out of fashion and finding replacement parts can sometimes be difficult but they are absolutely worth it! The noise, the power and even just sitting looking at them more than makes up for their downfalls! You get stopped for a chat every time you pull into the petrol station or go shopping or even at the traffic lights! They're the coolest things to cruise in yet can get your adrenaline off the scale if you stick your right foot in it!
My only regret with this car is not finding it sooner! It's out whenever the weather is dry, it goes to as many shows as I can get to whether it be a local meet or a huge indoor show and shine. These cars are for enjoying and that's exactly what I do with the Barracuda.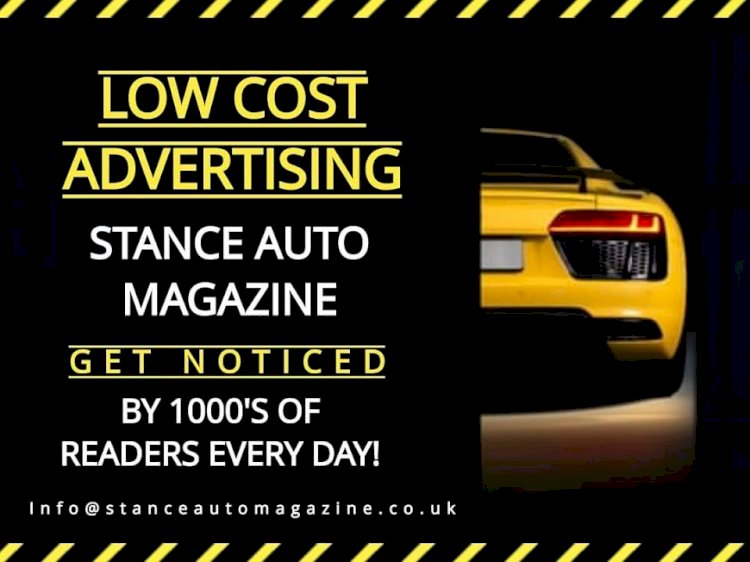 If you would like your Car and Story or Your Business Featured like this, Please
Email: Carla, Shannon, Andz or Admin, they would love to hear from you.
Our site contains links to third party websites. We are not responsible for the privacy policies, practices and/or content of these web sites. Their use is at your own risk.