BILLY COLEMAN - Manta 400 Replica
My favourite memory has to be leaving the start ramp in Killarney in 4th, directly behind World Champion Stig Blomqvist who was driving a Quattro,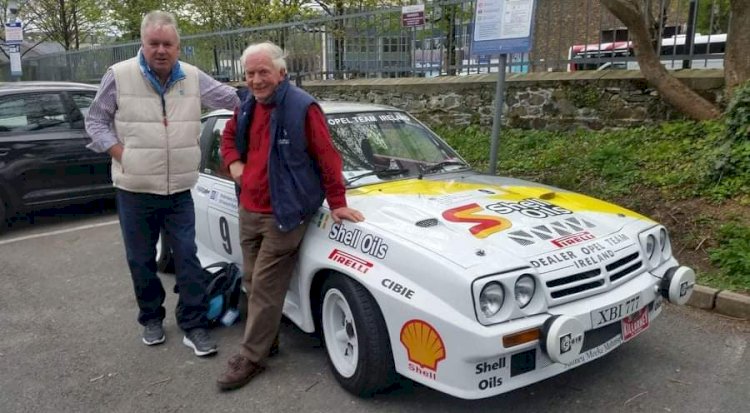 Join Stance Auto Mags Group Like our Facebook Page Follow us on Instagram
Check out our MERCH STORE
More images in the slider above
BILLY COLEMAN
Manta 400 Replica
By Joey O'Shea
Back in the heydays of Irish and World rallying, one event marked the ultimate test of car and driver: the Circuit of Ireland. In the mid 1980's these Group B filled rallies were the most gruelling of their time, 5 days and one night of rallying through narrow Irish tarmac stages with incredible road mileage and minimal sleep.
In 1984 my childhood hero, Billy Coleman, and his navigator Ronan Morgan, won the hard fought battle in their Opel Manta 400, an ex works car RM16 formerly run by the Rothmans Opel rally Team.
The enduring memories of Billy taking on the likes of Henri Toivonen, Russell Brookes, Jimmy McRae and Juha Kankkunen, as well as the other Irish heroes driving Manta 400s such as Bertie Fisher and Austin McHale, fuelled my passion for the car. In 1998, while competing with my dad in a Manta, a friend from the club offered us a Manta to take away as it had broken down outside his work, and the owner had emigrated leaving the car blocking a parking spot.
Naturally we loaded it up and brought it home, and after 2 years of sporadic work, prepped it for the road. However in 2001 a bad rally crash, as well as starting a Postgraduate Research position, and spare time used to restore Bertie Fisher's Donegal winning Manta DIL9482, meant that the plans for my Manta were shelved, and so there it stayed, all covered down and a mere dream.
Until in 2015, when a friend suggested that I bring her to a car run in Offaly, led to 3 weeks of frantic preparation, spraying on stripes and decals, a quick NCT test, and a little ironing out of teething problems and the car was ready for its first run. Since then it has a lot of enjoyable mileage up, including taking part in several wonderful events in the Deja Vu series, which visits many of the famous Irish rally stages from the Circuit of Ireland, the Ulster Rally, Killarney, and Donegal, all of which offered me the opportunity to get my car signed by some very famous rally drivers from the World, Irish, British, and European Rally Championships.
My favourite memory has to be leaving the start ramp in Killarney in 4th, directly behind World Champion Stig Blomqvist who was driving a Quattro, and ahead of Saeed Al Hajri in a Porsche 911! Over the years I have managed to get the following drivers to sign it or my Rothmans rally suit:
Stig Blomqvist, Ari Vatanen, Walter Rohrl, Patrick Snijers, Saeed Al Hajri, Billy Coleman, Ronan Morgan, Jimmy McRae, Terry Harryman, Fred Gallagher, Manus Kelly RIP, Russell Brookes RIP, Dai Llewellyn, Paddy Hopkirk, Craig Breen, Paul Nagle, Andrew Nesbitt, Austin McHale, Eugene Donnelly, Rory Kennedy, John Lyons, Brian Murphy, Austin Fraser, Denis Biggerstaff, Alistair Fisher, James Cullen.
While the car is quite standard (and probably boring) at the moment in terms of engine and gearbox, I have plans to replace them with a tuned C20XE redtop, throttle bodies, competition exhaust system, and Getrag gearbox to improve the power and the handling, but for the moment my project car (Henri Toivonen Rothmans Manta 400 tribute) shall be taking my focus and efforts.
Covid 19 has left us all with withdrawal symptoms as a lack of car shows and runs have meant only the occasional trip to the shops or collecting the children from school with her, but here's to 2021 being a far more pleasant and enjoyable year for all!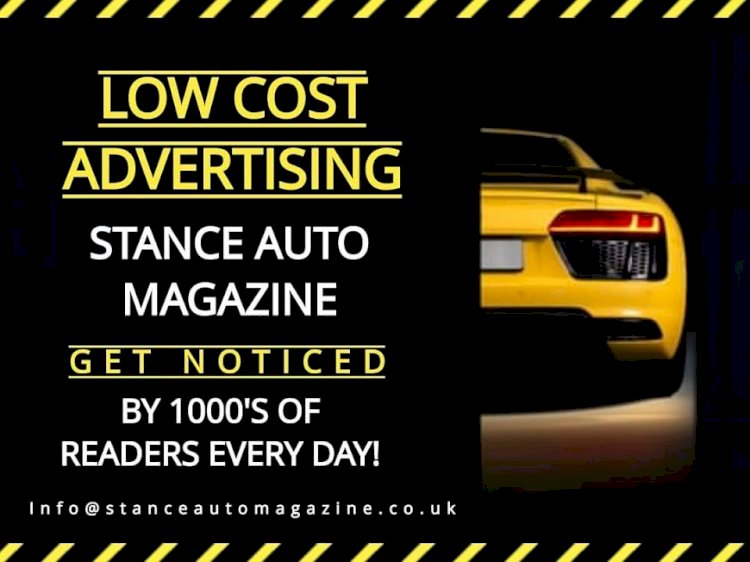 If you would like your Car and Story or Your Business Featured like this, Please
Email: Carla, Shannon, Andz or Admin, they would love to hear from you.
Our site contains links to third party websites. We are not responsible for the privacy policies, practices and/or content of these web sites. Their use is at your own risk.