Tyler Probst - 72' Datsun 240z
This build has been everything from amazing to a headache and everything in between, but I wouldn't have it any other way.
Check out our other sections in the CAR SCENE and our MERCH STORE
More images in the slider above
Hey all,
My name is Tyler Probst, originally from the Bay Area in California. I spent 18 years of my life over in California and recently moved to the Boise, Idaho area last August! I am currently studying Business and Economics in Brigham Young University in Provo, Utah.
Instagram: @Tylerz240
Make sure you go and give me a follow and check out my content!
I currently drive a 1972 Datsun 240z. Growing up I saw many pictures of cool cars my dad had either bought, built or restored. One that really caught my eye and stuck out to me was his old orange 240z. Let's just say that ever since I laid my eyes on that car I knew for a fact that I wanted one when I became older and guess what, I did!
Growing up I was surrounded by car enthusiasts. My dad's side of the family know cars inside out like no others. By being involved and surrounded by them, this sparked an interest in me since a very young age and really provided me with a jump start into the car scene.
Once I turned 16, I obtained my driving licence. I had a lot more freedom to go and do what I wanted. So I naturally began attending local car meets hosted by many car enthusiasts in the area. I met a good group of people that eventually became a second family to me. Not long after that, I began to take the lead of our car club and became the co-president with one of my friends. We grew our club to one of the biggest in the Bay Area, hosting and attending weekly meets and cruises from anywhere between 50 to 500 people in attendance. Let's just say that at this point I was fully invested in the car scene!
Why does my car stick out from the crowd and unique? I think my 240z is considered pretty unique amongst most people I come in contact with. You just don't see fully restored 240z's on the road these days. Most people that come across my car in town, at events or even on social media are awe at the details and the craftsmanship of my build. The LED halo headlights I have recently installed on my build has definitely sparked a huge interest and following. They are unique! In my opinion, it adds the perfect modern touch to such a classic beauty.
One thing I believe many people don't realise is the time and effort that goes into a build like mine! You really gain an appreciation and love for the car throughout the process. My 240z build and restoration has taken five years to date. The first couple of years were mostly spent on purchasing parts and planning the build. The last three years or so has been spent building the car into the beauty that it is today. One of the biggest things I have learnt throughout this process is that, things always take longer than expected to complete and that's absolutely fine! Good things take time and as long as you're making progress, you're on the right path!
The 240z is such a classic JDM legend. I would most definitely recommend it as the perfect project car or even dream whip. The 240z's are becoming rarer as the years go by, especially those ones in good condition. For everyone who asks me for tips and advice on buying a 240z, I always advise them that the best thing to do is to get your hands on one as soon as you can. If you happen to find one in decent condition to build, don't let that opportunity pass because, you will never know when that opportunity will pop up again!
I am currently running the L28 out of a 280z. The unique thing about my engine set up is that I am currently running a Holley 4-Barrel Carburettor with a custom Arizona Z Car intake manifold. Some of my recent modifications include 'Megan' fully adjustable coil overs, LED Halo Headlights with LED light strip blinkers, NRG quick release steering wheel and a few more other things.
All of the work on this car was done by my dad and I along with the help of friends and family along the way. Building this car from the ground up has taught me everything I know about cars today. As many car enthusiasts know, a project car is never really finished. Although my 240z is in a 'complete' form and in great condition, I still have many plans for it in the future.
I love taking my Z to shows, meets and cruises and pretty much every event where I can spark up a conversation with fellow car guys.
This build has been everything from amazing to a headache and everything in between, but I wouldn't have it any other way. Make sure to check me out on Instagram and TikTok @Tylerz240 and feel free to message me with any questions regarding the build!
Thank you for reading my article.
Tyler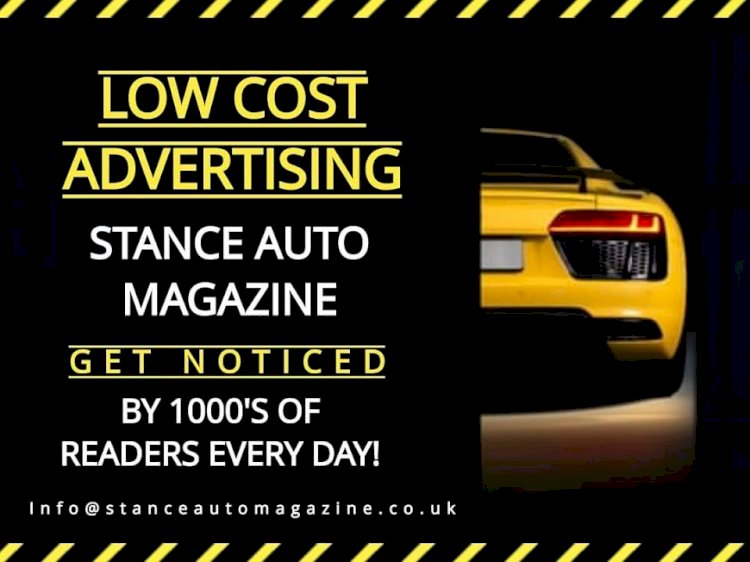 If you would like your Car and Story or Your Business Featured like this, Please
Email: Carla, Shannon, Andz or Admin, they would love to hear from you.
Our site contains links to third party websites. We are not responsible for the privacy policies, practices and/or content of these web sites. Their use is at your own risk.