Chris Watt - 1994 Nissan Silvia S14 "Rocket Bunny" Boss V2
After missing out on the S14 I was keen to see what else was out there. Two days later the "Rocket Bunny" kitted s14 popped up for sale on an auction site here in NZ. After some comms with the owner, and not missing out this time, I hit 'buy now. On 3 April 2021, I brought the car home.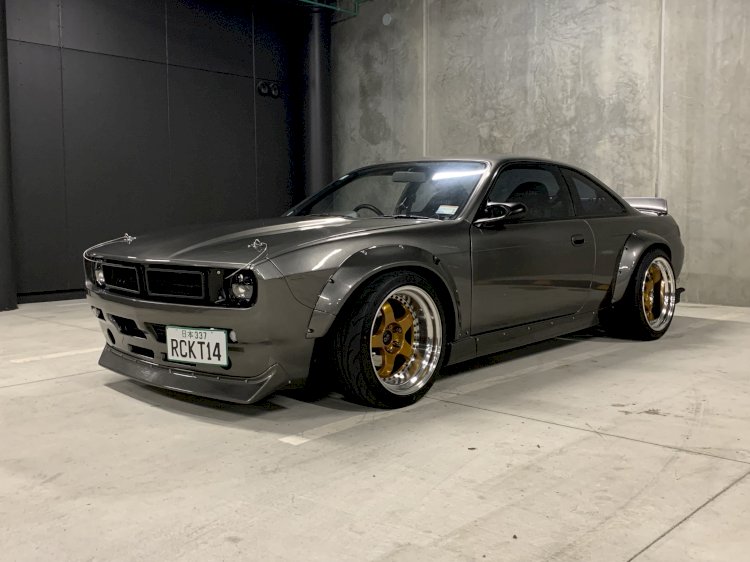 1994 Nissan Silvia S14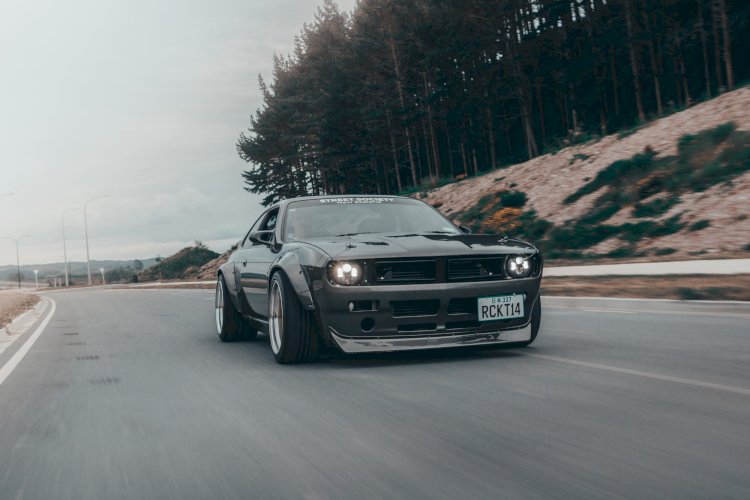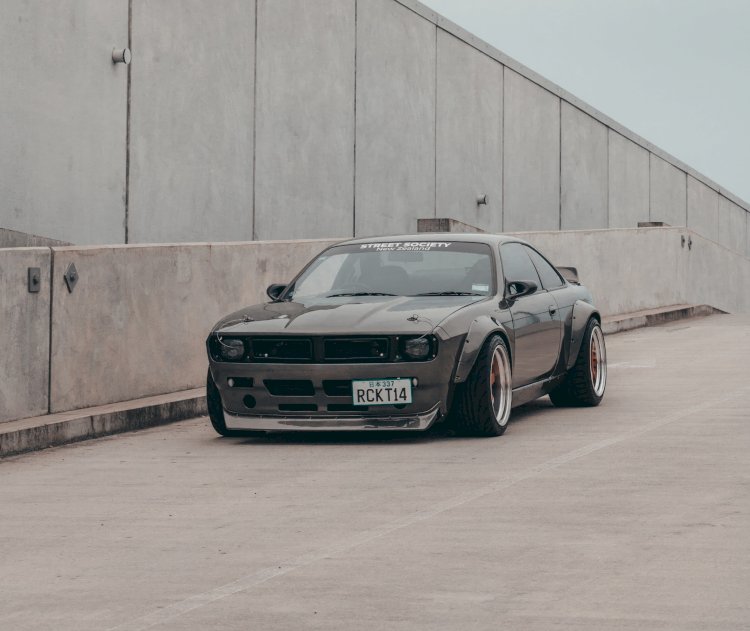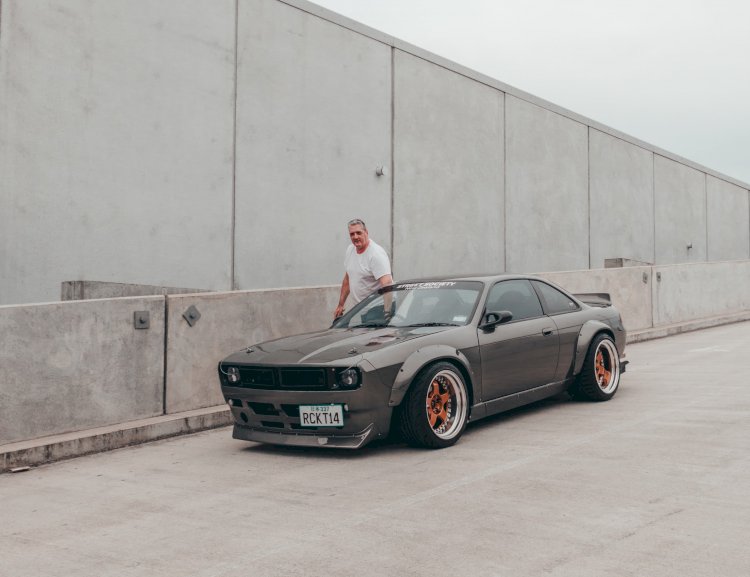 Join Our Stance Auto Mags Group, Give Our Facebook Page a Like, and Follow us on Instagram
More images are in the slider above, These Photographs are supplied by the Photographer, check their Link for Bookings.
Order the Printed Magazine HERE!!
If you want a car feature made into an A1 poster Please Email us
Chris Watt
1994 Nissan Silvia S14 "Rocket Bunny" Boss V2
Instagram: @scooobpilot
Photographers: @killingbackphoto - @scooobpilot
I'm a mid-50s family man, married to my wife, Erin for 30 years with three late-teen/ adult daughters. We live in Tauranga, Bay of Plenty, New Zealand. I am a qualified Town Planner and are currently working in local government as an Environment Consents Manager for 32 years now.
Some 15 months ago I underwent a kidney transplant with Erin being my donor (how cool is that!) which avoided the need to go on dialysis. Through that process you certainly look at life a little differently and need to take things a little less seriously, really focus on the work-life balance, and enjoy family and doing things you want, and are now able, to do.
Like buying another car……………
I was born in New Zealand in 1967 but emigrated to Dundee, Scotland when I was 4-months old as my dad was in the Merchant Navy on super-tankers. Dad had a fully worked MG1300 at that stage and then a Daimler 250 V8 (which he eventually bought back to NZ). I have very vague memories of attending some racing events with Dad at Knockhill. I suspect some early seed was sown. Like most kids, I had plenty of Matchbox, Corgi and Dinky cars at that time. On our return to live in NZ in 1973, started to attend Speedway (solos, midgets, sprint cars…) at Western Springs Speedway which generated a love of noise and speed. On television, any Formula 1 as with the 'local' touring car racing, including the Bathurst 1000 races and the like was readily consumed.
Fast forward a few years and by the early-80s I was driving; a 1978 Ford Escort. The next vehicle was a 1984 Toyota Corolla FX-GT 1600 with the base 4AGE blue-top big port engine. What a cracker of a wee car. Note this was 1992 a few years after New Zealand started to import used-Japanese cars. Boy did we get some absolute classics; unfortunately, probably all of those early arrivals have disappeared off the roads, replaced over time by newer model imports.
At the same time, I was building a 1973 Alfa Romeo Sud Ti for classic car racing (a couple of my mates were already racing in the Alfa Trofeo race series). I was focused on the historic racing series, Escorts, Capri's, Alfas, and a smattering of 70's and 80s European/ Japanese race cars.
Then came the 90's.
From the mid-80s I had been following the rally scene and in those days New Zealand was very much part of the world rally timetable involving heading into the forests west of Auckland to watch the best punt around the forestry roads. Fast-forward a few years and I was embedded into the era of the Subaru v Mitsubishi battles and like most at the time hankered for one of those rally weapons. Many a weekend was spent at a dealership looking at brand new Evo III's, WRX's & STi's - I did manage to sit in a brand new 22B which at the time was sold new for NZD$107k - and of course, drooling over incoming imports… Someday, I told myself!
A few families and work vehicles later and the opportunity came up in 2015 to purchase my 1995 Subaru Impreza WRX STi - Type RA Version (the '1st' version). Dream vehicle achieved! It was very clean, very tidy and lots of fun to drive even in stock form.
Why did you choose this Car?
First up, I didn't want to modify the Subaru. My objective was to retain this as stock, unmolested; from a value perspective but also from a preservation perspective. There are fewer and fewer of these examples left. "SCOOOB" (its number plate) is used though and is not locked away in a bubble.
My daily is a 2016 Honda Civic FK2 Type-R, one of the 750 that was sent from the UK to Japan being one of a batch of 5 imported to NZ with only delivery mileage; so although built in the UK; technically I can claim it as a brand-new JDM too! We have plenty of Honda FK8s here but only about 8 (I believe) FK2's in the country; very rare here.
However, I was interested in a modified street car….
Jump to late 2020 and as stated had my kidney transplant. Whilst recovering in Auckland post-op, a 1994 Nissan Skyline R32 GTR (final run) caught my eye; at a then 'cheap' NZD$67k (now NZD$100k+), 1 owner, full service history, black, fully stock GTR. Unfortunately, I could not get to see it and this sold but was traded with a modified (but un-certified for the roads) 1996 Nissan S14 "Kouki". That I did manage to see and was keen to purchase subject to confirming additional costs to get certified. However, I found out it sold about half an hour after leaving the dealership. So I went back to the drawing board.
After missing out on the S14 I was keen to see what else was out there. Two days later the "Rocket Bunny" kitted s14 popped up for sale on an auction site here in NZ. After some comms with the owner, and not missing out this time, I hit 'buy now. On 3 April 2021, I brought the car home.
The S14 ticked my boxes for the 90's era, had clearly had some serious love and attention (and money) thrown at it. The car had a presence from the body kit, loved the colour, wheels, stance, streetable power, interior mods and more. The car's visuals took me back to the local Group C touring cars in New Zealand/ Australia with the flared body-work, and a quasi-American muscle presence by virtue of the Boss V2 kit. I like things a little unique too (My Type RA and FK2 for example) and while the body kit can be a bit 'marmite' for some (like the Honda) I like it and so does everyone I meet.
Why did you Customize this Car?
Sadly, it wasn't me. From what I know, the previous owner had the car imported; his dream from when he was young was to build this beastie. As a business owner, he was able to channel funds into a serious build without compromise. I have receipts for near-on NZD$90k with, in his view, costs nearing NZD$115k overall (including donor car purchase).
The S14 started life as a "zenki" SR20DET manual with 130,000km (certified) being a non-accident, solid donor for the then owner/ builder. Ironically it arrived in New Zealand in May 2015 from Japan, some 2 weeks prior to my "SCOOOB" arriving in New Zealand. Here we are in February 2022 and she has only just clocked 137,000k.
With the global pandemic, it was necessary to channel funds back into his businesses to keep them viable. His R35 GTR went, and his dream build also needed to go. The key for him was that it went to someone who would appreciate the build and not someone who was going to thrash it around. Cue the middle-aged buyer.
Since I have had it, I've spent some more on the vehicle, little bits here and there with the main upgrade from the 'small box' to a brand-new Nissan factory R34 5-speed 'big box' and linkages which has transformed the driveline; this being one of the upgrades the builder intended to do. I avoided the 6-speed box to install that would require a full vehicle re-certification for the road; something I don't want to do with the last process taking the previous owner near on 12 months to get done. Eventually, I plan to upgrade the brakes for looks and practicality. Not yet sure what package but considering Willwood or Brembo subject to calliper type, size and overall fitment.
If you enjoyed this Car why not read this ONE HERE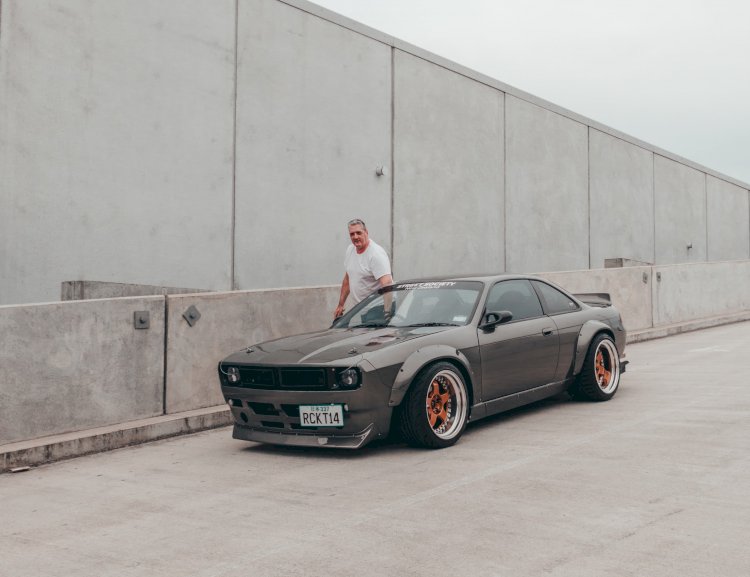 What does it feel like owning this car?
I love it! Owning SCOOOB (mid-life crisis #1) got me back into the car scene; I have attended various charity events, local Tauranga car shows and the like with that car. The S14 (mid-life crisis #3) got me even more invested. My eldest daughter and her friends are all into the 90s scene. She has a 2000 WRX bugeye, her boyfriend a 2001 EVO VII, and across her friend group is a whole variety of JDM classics from skylines and Silvia, to other WRXs. My youngest is eyeing up a Nissan 370z as her first car too. While I love her enthusiasm and excitement, I feel like she should start off in a "beater" as we all did. It's great rolling around with them (the 'old man' of the scene) and showing the S14 workmanship to the younger generation is quite cool. I don't care that I am 54 years old and they don't either. The cars are the levellers and regardless of the age gap, everyone just wants to learn, borrow ideas, discuss parts, upgrades, good, bad and the like.
What do you think makes your car Unique?
Clearly, the body kit is the most visible part. I don't know the number of street S14's with a Rocket Bunny kit in New Zealand other than one other with SR20DET power and a couple of similarly kitted drift cars. I'd love to have the rear bumper deleted as per the original intentions with the Rocket Bunny kit; however, certification for the road regulations here require the bumper to be fitted. Now if there was a way to create a 'quick release' mechanism …
Spec List:
Engine,
Nissan RB25DET (Series 2) with stock internals. At the time of its 'transplant' into the S14 had 102,000km on it. Has only required general maintenance in my ownership.
Holset HRC35/2 turbocharger.
'Safe' street tune of 306kw (410hp) at the wheels (~500hp at the engine?) on BP98 at 17psi. Advised there is another 100+ hp available in the engine as is.
Sinco custom T3 twin-scroll manifold.
Turbosmart GEN V 50mm Progate wastegate.
Bosch 1000cc injectors, plugs, top-feed fuel rail and pressure regulator.
NZ Wiring trigger setup.
MAC Valve Boost Solenoid and mount.
Turbosmart FPR800 fuel pressure regulator.
Haltech Elite 750 ECU.
AEM 320LPH fuel pump.
600mm x 300mm x 76mm Front mount intercooler.
648mm x 360mm x 42mm FENIX performance radiator.
Turbosmart FPR gauge.
Performance Wiring loom.
AdrenalinR Muffler.
Custom 3" stainless tig-welded dump-pipe with plumbed in wastegate; full exhaust and 'shotgun' tips.
Custom stainless catch-can and filter.
Custom stainless overflow bottle, power steering tank, piping and fittings.
Driveline,
Brand new ex- Nissan Japan, R34 5-speed and linkages (installed Dec. 21).
Cusco RS Differential (100% lockable; now 60/40).
Interior,
Bride Stradia II "Japan" (low cushion) seats and rails.
Haltech IQ3 race-dash.
Audio delete.
Airconditioning/ heater delete.
Nardi dish steering wheel.
Exterior,
Genuine "Rocket Bunny" Boss V2 Body Kit.
Ganador mirrors.
Paint":

Basecoat is Lexus "Manganese Lustre Met 1k2"
Effect coat use HOK "Pale gold" metallic plus 10% + HOK FX "Metajuls yellow" FX45 5% mix with HOK intercoat.

Personalised Plates "RCKT14".
Wheels,
Work Meister SP1 3-piece wheels – 18x10(F) and 18x12(R).
Tyres – 18 x 265/35 (F) & 18 x 315/30 (R).
Suspension,
BC Gold adjustable coil-overs.
Hard-Race suspension.
Brakes,
5-stud hubs; upgraded 'stock' (full F+R upgrade on the list to-do but would require FULL vehicle recertification).
Who did the work?
Current ownership
Future Plans:
A few little cosmetic touch-ups.
Brake upgrade.
Maybe tune in a bit more power.
Ultimately, fully forged internals if the budget allows!
Looking for a new club? Have a look at the ones featured on our site HERE
Groups/Clubs
@streetsocietynz (established 2021) a young and developing local enthusiasts group in Tauranga
Advice/Tips?
Obviously, at my age I am in a different stage of life, I have a family, a house and a secure job. It's a lot harder for the younger ones now. In saying that, we were the same in some ways back in the '80s/90s aspiring to vehicles that we couldn't afford either.
Things take time but unfortunately these days with the 90's vehicles, the prices are sky-rocketing away from those who want to buy them. In my younger days, the prices just fell as they were replaced by newer models. To get on the bandwagon these days requires a solid financial commitment let alone modifying them.
As I say to my girls, any income, "save half, spend half, but pay your bills first'. Within the 'spend half', maybe create another account. Limit the dining out, fast food, clothes you don't need, etc….. and channel extra funds into a car account for maintenance and upgrades.
Like anything, at the outset make a plan, be clear on what you want the end goal to be. Define the build; what do you want your car to be? To look like? What is your power target, what parts are then required to get there, from where, how much? Set a timeline; like a business plan. What colour, what tyres, wheels, interior, seats, audio, steering wheel, etc… From there the planning, and sticking to it will reap dividends. Remember, some might want you to do this, that, something else, but it is your car, your budget, your dream. Over the course of my life, I have learned one thing. Spend once, invest in quality products and do it right the first time.
What do you think?
Please leave your comments in the comments section at the bottom of the page
'The future is bright as long as we can still Smell the Fumes'
Stay Up to Date Check Out Our Google News and give us a Follow
All of our Magazine can be found on Amazon, they Print and Deliver worldwide, Stance Auto can not be held responsible for the final print, all complaints and returns must be directed to Amazon.
UKTM no: UK00003572459