Welcome to Modified Knights
Another excellent Modified car group, lots of very friendly members and the staff are very approachable and helful, go and join this new upcoming car group
Check out our other sections in the CAR SCENE and our MERCH STORE
We are a newly formed Car enthusiast Group who are nuts about anything with an Engine, it doesn't matter what you drive or how it looks, we appreciate it all! We have been running since the 25th August 2020 and already have 270 members from all over.
We will be planning drive outs and some small events to show off your latest mods!
All our meets are Strictly Static, so engines off and keys out!
Our main focus as a community is to help charities and to show that we aren't all just boy/girl racers who are out to just burn rubber and be loud, we want to show that we are car enthusiasts who take a lot of pride in what we have achieved without cars.
We have recently raised £378 to purchase a memorial bench for one of our members' mums who suddenly passed away, and this is the type of thing we want to share with people to show them what the car community is all about, it isn't just people turning up on car parks and being anuisence, we and other groups do a lot for charity, we are trying to clean up the car scene for us all to enjoy.
We also work very closely with Rogue static who is a local club to us, they also share the same values as we do as a community, supporting the SSAFA armed forces charity, we have a few collaboration events in the pipeline so head over to social media to find out more.
We are currently sponsored by Phantom Autoworx garage in Chesterfield who offer our members a discount on all work that needs doing to their cars no matter how big or small
And also Buxton Powder Coating who are based in Buxton Derbyshire, who offer our members a club discount on full wheel refurbishments and colour changes, they also offer wheel refurbishments for us to raffle off so we can donate the money to charity.
The Team
Lee Thomas, Ian Forward, Lizzy Thomas, Saz Clarke, Jason Hill and Gaz Plant
Group Rules
No Hate Speech
No Bullying or Trolling members
No Racism
Be Respectful to others
We are now part of the United Car Groups a community of car groups who have come together through Stance Auto Magazine to help make the car community a better place for the whole community to enjoy and get involved in, Organising more Events, Shows, and Competitions, across the whole community.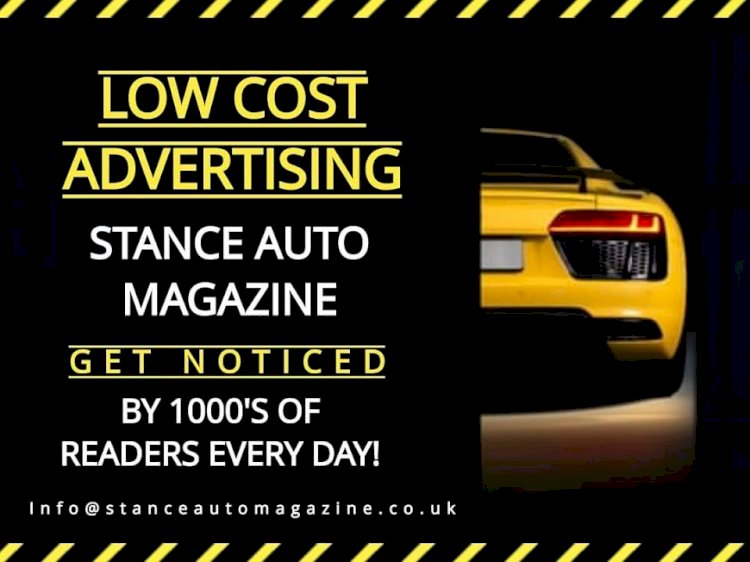 If you would like your Car and Story or Your Business Featured like this, Please
Email: Carla, Shannon, Andz or Admin, they would love to hear from you.
Our site contains links to third party websites. We are not responsible for the privacy policies, practices and/or content of these web sites. Their use is at your own risk.