Richard - 2012 Audi A5 S-line Cabriolet
For my entire working life I've been a classic and custom car upholsterer at Vamped Trimming, the perfect job for any car lover (check out our insta as well as mine! @vamped_trimming).
Check out our other sections in the CAR SCENE and our MERCH STORE
More images in the slider above
Hey guys
Thanks for giving me this opportunity, I never thought my car would get immortalised in a magazine!
Im Richard, 23, I live in Surrey, England, and I drive a 2012 Audi A5 S-line Cabriolet
Instagram: @Richie1661
I've been into cars my whole life, ever since I was young playing with Hot Wheels with my dad and of course we both had our favourite ones that we'd always use. I knew what any car on the road was and had posters of cars all over my bedroom walls. Loved every Fast and Furious film and could recite the words to any Top Gear episode that was being repeated on the TV. My love for classic cars definitely came from my grandparents as they own a Triumph Herald which she's had from new. I loved going over to stay with them for the weekend as a kid, my grandpa would always say "let's take the Triumph out for a drive" at any and every chance we got. We would just drive for the sake of driving, not to go anywhere or do anything.
For my entire working life I've been a classic and custom car upholsterer at Vamped Trimming, the perfect job for any car lover (check out our insta as well as mine! @vamped_trimming). From a 1-of-1 Alfa Romeo concept car; to a brand new Audi R8 and everything in between, even converting a VW split screen camper into a dog, I'm not joking, you name it and I've probably done it. I left school with terrible exam results, not wanting to go to uni. I got very lucky finding the job through a facebook post and the rest is history.
I can remember being a kid at school when the facelift A5 range came out in 2012 and I loved it instantly, I just thought it was the most aggressive looking car on the road at the time and, in my opinion, still is today. When I eventually got fed up with my first car breaking down all the time, a heavily modded Citroen C2, I knew that was the time I could make my dream a reality. Obviously the UK car guys know how insurance is a total killer of dream cars so that puts the RS5 well out of my reach, especially since I was 21 at the time. After looking at a few A5 coupes I eventually tried a cabriolet as they happened to have one at a dealer I was visiting.
Being able to get rid of the roof at the flick of a switch was all it took to convince me. So I found one I liked the spec of and it was mine in a matter of days. A 1.8TFSI convertible Audi was a very nice upgrade from the 1.1 Citroen I was used to driving around. Enough power to let me have some more fun and actually meant I was able to overtake those annoying slow lorries we all hate.
I think there's a few things that make my car unique and stand out but the main thing being that, to my knowledge, it's the only A5 cabriolet on air suspension in the country. Ive seen countless coupes bagged but never another cabriolet. I love that my car looks so different to other A5s on the road, the carbon fibre parts on the car are so subtle given the car is grey but they make a huge difference when compared to a standard model and could be easily missed. I was lucky enough to find a cabriolet which didn't suffer from the common leaking roof compartment and rusting sills. Before me the car had 2 previous owners both of whom clearly looked after the car very well which made a perfect base for me to add my touches to. The list of things I've done feels like a long one but isn't much compared to the list of things that I'd like to do with the car.
Here's what I've done so far:
Fully polybush suspension, made a huge difference to the body roll being such a heavy car.

Bagged on Airlift Performance struts with 3P digital management and controller mounted in the ashtray.

20x10.5 Ferrada FR4 wheels with 240-30-20 tyres stretched on to get them tucked deeper into the arches.

Standard round wheel swapped out for an Audi flat bottom wheel.

Interior trims wrapped in carbon vinyl (soon to be made in real carbon).

Carbon fibre splitter.

Carbon fibre fog light trims.

Carbon fibre wing mirrors.

Carbon fibre spoiler.

Stock brakes upgrade to Brembo pads and drilled disks.

Tinted windows.

Sweeping mirror indicators.
It feels like it's been a very long journey to get the car to where it is now and it's definitely an on going project. I won't be falling out of love with it any time soon given the size of the list of things that I'd like to do to the car over the coming years, a few more cosmetic things as well as some more performance mods as I've got used to the power that the car gives now.
I've been a member of many clubs over the years which has led me to meet so many great people and travel all over the place going to shows and meets. The first club I joined, @C2UK, were the most welcoming and friendly group of people and the perfect introduction into the car community, many of whom I'm still friends with today. Being a member of @flashcars_uk and only meeting some of them for the first time last weekend at a @b_roadhuntingclub meet has led me to write this article so I would 100% recommend joining a group and who knows where it can take you. I'm also a member of @Audiownersclubuk and have been ever since owning my A5, often going to meets and shows with them and even blasting around the country roads of Surrey for a whole day. Even meeting photographers like @down.shift.media who took most of the pictures here.
So my car hasn't actually been modded for all that long, a lot of the mods have been done during the lockdown period as I've had so much time at home looking at the car and the internet thinking of all the things I can change and do to it. Because of this I haven't actually been to very many shows, the first big one I would have gone to would have been Players Classics at Goodwood which I had booked and was ready to go, but 2020 had different ideas. I can't wait for next season to start and to get to as many shows as possible.
My first car, as I've already mentioned, was a 2005 Citroen C2 1.1 which I've had since I was 17 and still have today. I did pretty much everything and anything I could do without sending my insurance through the roof. It was also bagged after spending most of its life on coilovers it just wasn't low enough. Had 16" WCI CC10s, Corbeau bucket seats, a retrim which of course I did myself in the brightest red I could find. I had to remove the rear seats to fit the twin 12" 3600watt subs, which caused me to crack the windscreen at a show, in a boot build I'd made myself with 2 polished air tanks.
A custom made stainless steel exhaust and a stainless decat manifold. Eventually I bought another C2, a vts with a 1.6 engine and swapped the engines over. Of course being a french car it broke every weekend and eventually enough was enough and i got the Audi.
I don't think any car person can say they have one dream car but here's the closest I can get. My dream Jap car would have to be a Mazda RX7 which I considered getting when looking for A5's, and my dream supercar is the McLaren 720S and I really hope that one day I'll see my A5 parked next to both of these in my garage, but for now I'll keep dreaming.
I hope you've enjoyed hearing about me and my car, please do check out my instagram to see what else is coming for the A5 as well as my work @vamped_trimming.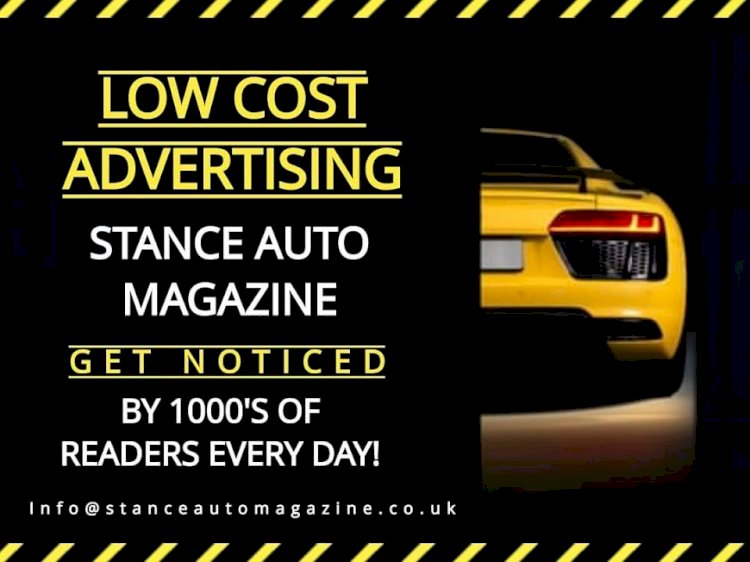 If you would like your Car and Story or Your Business Featured like this, Please
Email: Carla, Shannon, Andz or Admin, they would love to hear from you.