Karen - Nissan 370Z Convertible
I moved onto the 370 from my 350 but have had many cars and I was around in the Max Power Days
wrapped Nissan 370Z Convertible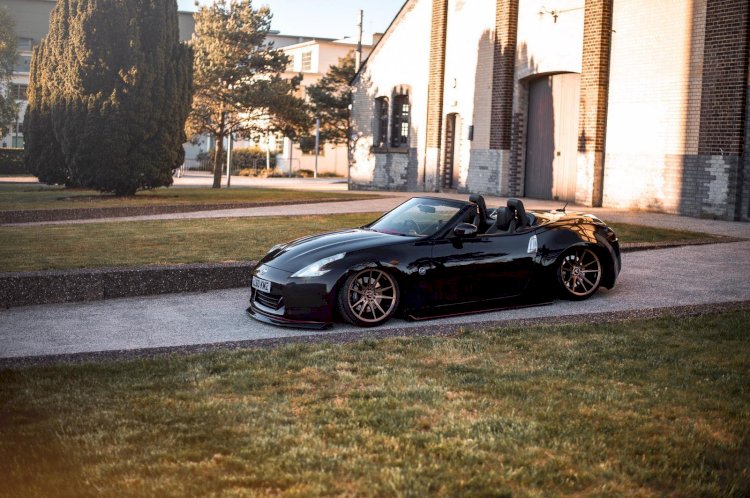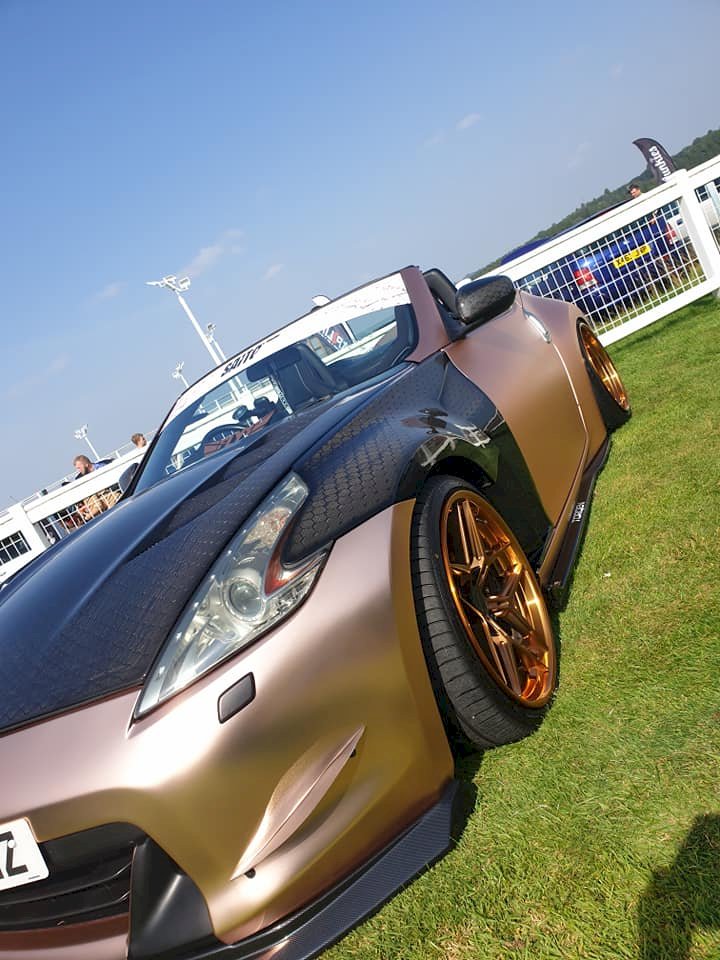 All the Cars in the Online Version of our Magazine will eventually appear in our Fully Printed Magazine, the cars with the most views, appear sooner so keep sharing your articles with the share buttons at the top of the articles, or copy the web link into Bios, Posts on Social Media and the Internet.
Join Our Stance Auto Mags Group, Give Our Facebook Page a Like, and Follow us on Instagram
Check out our MERCH STORE
More images are in the slider above, These Photographs are supplied by the Named Photographer, check their Link for Bookings.
Order the Printed Magazine HERE!!
Karen
Nissan 370Z Convertible,
Instagram @ka.370
I'm not your average car modifier as I will be 50 on my next birthday and have been modifying cars longer than most people in the car scene have been alive, I work as an area manager and this is my daily work car that goes backwards and forwards to the isle of Wight.
It's a 370z convertible in Black Rose running around 325bhp and I've had her 3 months and already looking a lot different to when I picked her up.
I moved onto the 370 from my 350 but have had many cars and I was around in the Max Power Days so I've done it all lol. The best of the shows were around in the Max power days such as Donny and Weston Wheels where you would tip up and buy a whole body kit for the car and then try to fit it in and drive home again after, everyone had their own expression on modifying a car which you get slated for these days. I try not to follow the trend which upsets some of the purists sometimes but I build it how I want and buy which car I want, but also always try to help the newbies we all started somewhere.
I started with the JR 21 wheels rear 11j fronts 9j, the next was to get a bit more noise from the exhaust so a visit to MIJ in Walsall did the trick, next was to fit Maxton design front splitter and side skirts. Needed some lows so out her on BC coilovers but having two weeks of going on and off the ferry, decided to bag her so a visit to Car Audio and Security sits her nicely on 3p airlift system then decided she still didn't have the right sound so back to MIJ for straight pipes, who always do a great job and look after you well price-wise.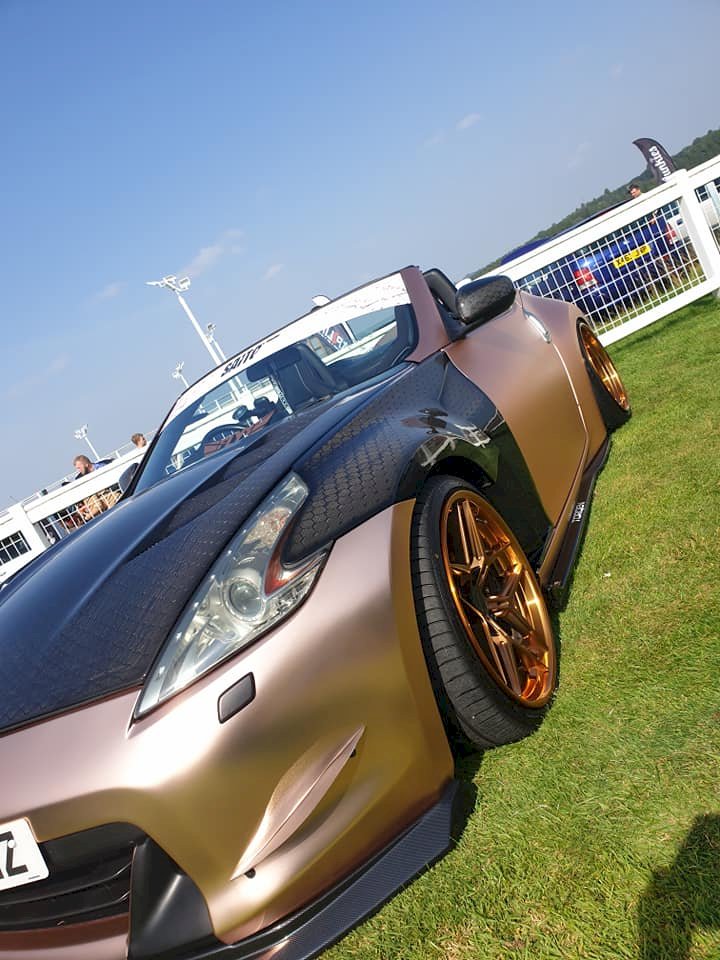 My first car was a Renault 18 turbo and then moved onto an Xr3i among many. I've only just started this build and plans for the future are the interior and more power.
Rose Black MY2010,
Engine 3.7l VQ37VHR V6.
Transmission 7-speed Jatco Automatic 335bhp.
Tuning:
custom exhaust,

AFE MagnumFlow Air Filters.
Styling:
Maxton Design Front Splitter and side skirts;

Japan Racing 21 Wheels in BRonze,

Fronts 9.5J, rears 11J;
Chassis:
ALR Lift 3P Suspension System.
She was booked in for quite a few shows this year but with Covid, that's changed a bit but hopefully, later in the year she will get along to a few
The list of groups would take a year to write up but the main ones are Auto Junkies and Modified Girls, they are the ones I attend shows with.
As the car is my daily I can't go to extremes with it, all the work is pretty much done by me on our driveway of what I can anyway. Like the warranties and protection, you get by companies for the more expensive stuff. I don't really have a dream car but working my way up to a gtr next unless I change my mind which I do quite often.
Check out our Google News give us a Follow
What do you think? leave your comments in the comments section at the bottom of the page.
All of our Magazine can be found on Amazon, they Print and Deliver it, Stance Auto can not be held responsible for the final print, all complaints and returns must be directed to Amazon.
UKTM no: UK00003572459