Mark Whitfield - 1998 ST205 Toyota Celica GT-FOUR 
You can have a set idea of the car you want and even plan how you are going to get it.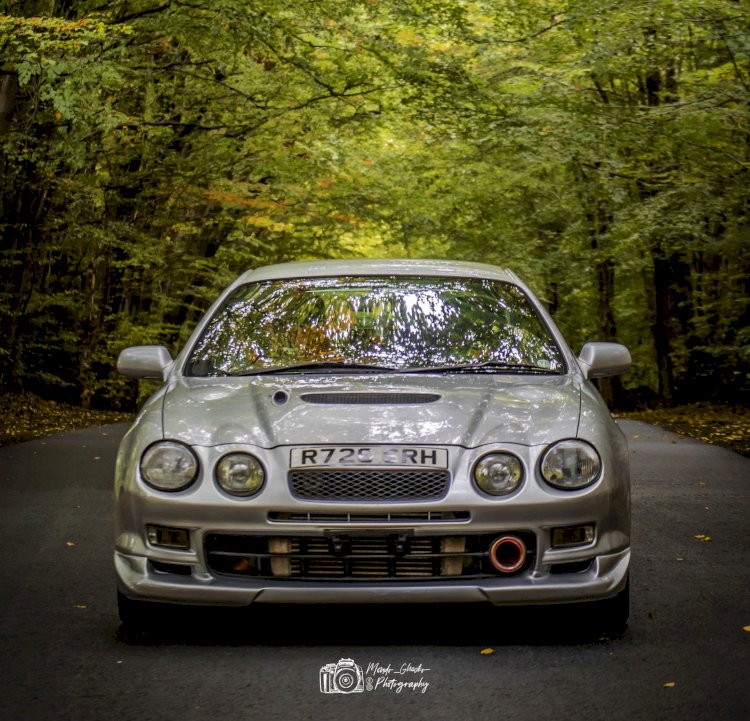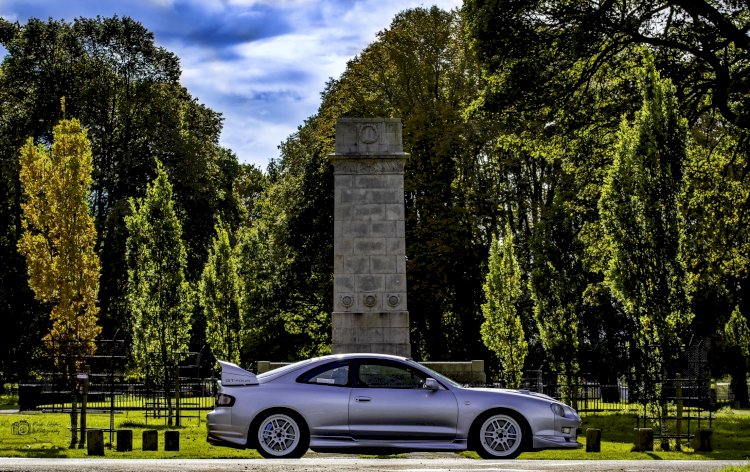 Join Stance Auto Mags Group Like our Facebook Page Follow us on Instagram
To Buy Our Printed Magazine Check out AMAZON and our MERCH STORE
More images in the slider above
Mark Whitfield
1998 ST205 Toyota Celica GT-FOUR
Instagram: @m4rk205
Photographer: @mondogheckophotography
Not everything goes how you plan it in life… You can have a set idea of the car you want and even plan how you are going to get it. But there are a lot of factors between what you plan and what actually happens, that is how I came to end up with such a highly modified Toyota Celica GT-FOUR.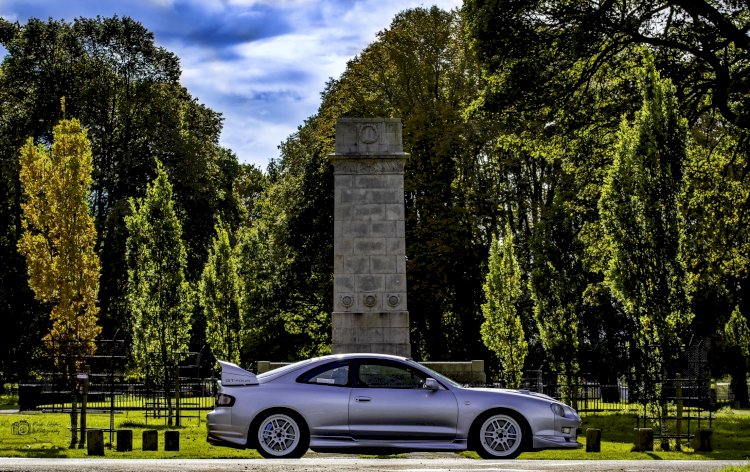 10 years ago, I had a Honda Civic VTi-S and wanted to move up from VTEC to a turbo car. My turbo car would be the stopgap car to the Toyota Supra or Nissan Skyline I had dreamed of owning since playing all the street racing games when I was a kid where they were the best cars in the game! Having always wanted to drive something quick, cool but a bit different, my Civic was the less desired MB6 5 door model. However, it was one of a limited run of VTI-S models and had Pearlescent Pirates Black/Purple paint, a rare VTI-S body kit, a B18 VTEC engine, VOLK TE37 wheels, a few tweaks to take it close to 200bhp and it was on the deck!
I needed to find a turbo car that ticked similar boxes. It had to be different from the norm, quick and something I could build on. With the GT-FOUR being a sleek coupe AWD turbo car, having the capable 2.0 litre 3S-GTE under the bonnet and being a rare sight on the roads, the decision was made. I was set on getting one as a belated 21st Birthday present to myself as insurance costs dropped quite a bit and the right example of this rare beast presented itself… 20 miles away!
For anyone familiar with the current value of these cars, I picked this up for £3,500! The car came with a boost controller, HKS SSQV, turbo-back exhaust and different wheels. Since then I have been on a decade-long journey with the car that has taught me a lot about the GT-FOUR, its issues, its strengths and tuning in general really. I initially set out to improve the look of the car and to just enjoy it. This resulted in me taking it to an RWYB day and frying the standard clutch with a few 5k launches! I left with a broken car but a smile from ear to ear and chasing that same buzz has resulted in what the car has developed into now.
The fried clutch was replaced with a stage 3 clutch and lightweight flywheel and I purchased some Revolution Rally wheels. I added BC coilovers and the car really started coming to life on the local B-roads. Whilst all of this was going on, I was reading Import Tuner magazine and noticed all the clean builds with genuine high-end parts and aspired to have a car like that one day. I got into track days and wanted to push for more power. So I got the car set up on a top-spec standalone ECU with all the cool features like launch control, hard cut limiter etc but it hated it, it would not run right at all. I had a bit of fun making huge bangs and flames with the hard cut but being unable to get it to run decent power and I had to scrap that idea completely.
That was when I took the car to Tuning Developments to try and sort out the issues and put a new map on it. But when they inspected the car, they said the words no car enthusiast wants to hear, 'the ring lands have gone', time to put a proper forged engine in as a strong foundation to build on. Wossner forged pistons and Eagle forged rods as well as ACL race bearings drastically improved the bottom end. Whilst a refresh of the head and a Cometic head gasket clamped down with ARP head studs finished things off.
As well as the fresh engine, we needed to take things back to basics a bit. So the over-complex ECU got swapped out for a Wolf V4X standalone management system. Starting again with a blank canvas made me think about things differently. Rather than focus on all-out power, I started to focus on driveability, reliability and the environments I wanted to the car to excel in (B roads and on track). With this in mind, the engine is built to take around 450bhp but runs 360bhp. The turbo isn't maxed out at 1.4 bar, the 1,000cc fuel injectors easily support the power, likewise the 314lph fuel pump. The response from the Hybrid Billet wheel turbo combined with the AWD grip through the Federal RSR Semi-slicks launches the car out of tight bends and off mini-roundabouts (as the photographer can confirm!)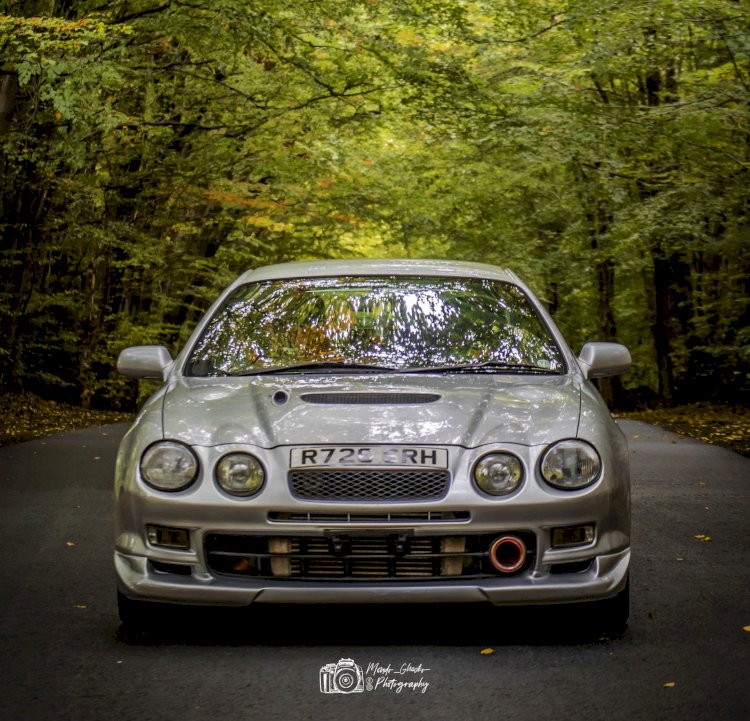 With the performance sorted, I needed to brighten the car up for shows. Going back to the inspiration from Import Tuner magazine as well as the fact that every GT-FOUR I saw at shows had the same Rally inspired style, I wanted to take a different approach. I thought I would bring the Import/street racer style often tried on Evos and Imprezas to another Japanese Rally bred car. A set of Enkei RPF1s painted White started this off, the White wheels and polished silver paint is such a clean combination. The front end looks aggressive and hints at the power, Toyota absolutely nailed it with the vented bonnet design and the intercooler is so big the foglights had to make way for it! Although I have retained the fog light surround from one side and utilised it for a custom cold air feed with a huge K&N filter at the other end.
The foglight void on the opposite side of the grille is filled with a WRC blanking plate. A C-One style front lip completes the aggressive look to the front end, blends nicely into the 'OEM+' Toyota side skirts and the TRD rear spats combined with the End works diffuser make the rear end look a lot more purposeful. D2's Neochrome Big brake kit was one of the coolest things I'd seen, I had to have them. So, I bought a front set and paired them with some Neo Chrome wheel nuts. The attention at the first show I went to after was insane; so much so even my girlfriend said 'you need the back brakes to match'. The original wheel nuts corroded but I loved the Neochrome and luckily TGR Motorsport offer a really high-quality set that is designed for the track as well as show use. With lots of designs available, I would recommend them.
To complete the car and to ensure longevity, Underwood's Motorsport undertook a lot of bespoke work including replacing all the brake, oil and fuel lines with new braided lines. In addition to this, they relocated and replaced the factory oil and power steering coolers with Mocal units. The custom turbo-back exhaust has also been fabricated by them.
The best way I can describe the experience of driving the car is like a Group A Rally car with number plates, but still used regularly. Jump into the tight Recaro Apex bucket seat, flick the ignition and the gauges light up as the fuel pump springs into life. Out on the road, drop a gear and the engine really makes its presence felt thanks to the tubular manifold and custom 3" exhaust. The handling is sharp thanks to the BC Coilovers and the car corners well and feels tight thanks to everything being poly bushed. The brakes also bite hard when required! The wheel and brake combination attracts lots of finger-pointing and double-takes when you stop in a built-up area and it's rare I go to the fuel station without someone wanting to chat about the car as they are so rare and you can tell this one isn't anything like it left the factory.
1998 ST205 Toyota Celica GT-FOUR
Power/Torque – 360bhp/360lbs/ft at 1.4 bar of boost
Engine:
Tuning Developments Stage 1 Forged Engine comprising of;
Fully machined and polished Bottom End
Wossner Forged Pistons
Eagle Forged Rods
Fully reconditioned Head with ARP head studs
ACL Race bearings
K&N induction on a custom straight intake
Billet wheel CT26 Hybrid turbo
Blitz Dual SBS Boost Controller
HKS SSQV Blow off valve
Front Mounted Intercooler
Tuning Developments Tubular Exhaust Manifold
3" Tuning Devs downpipe to 3" Custom Turbo-back Exhaust Fabricated by Underwoods Motorsport
Brooks Racing Development Poly Engine Mounts
Wolf V4X Stand-alone ECU
Injector Dynamics 1,000cc Fuel injectors
High flow top-feed Fuel rail
Tuning Developments 314lph Fuel pump
Go Fast Bits Fuel Pressure Regulator
Mocal oil and power steering coolers
KOYO Racing Aluminium Radiator
Braided Fuel, Brake and Oil lines throughout
Transmission:
Standard Toyota 5 Speed Manual
Exedy Stage 3 Hyper Clutch
Fidanza Lightweight Flywheel
BRD Poly Rear Diff mount
Chassis:
BC Coilovers with adjustable Dampers and camber adjustable top mounts
Full poly bushed Rear Subframe with reconditioned OEM Toyota hub bushes
D2 6 pot Front Brakes with 330mm disks and Ferodo DS2500 pads
D2 4 pot Rear Brakes with 330mm disks and Ferodo DS2500 pads
Neo Chrome Brake Calipers
Exterior:
Aerokit C-One Style Front Lip
Toyota aftermarket Side skirts
TRD Rear Spats
End works Rear Diffuser
ASH Red Cold air feed intake moulded into Fog Light surround
17 x 7.5 Enkei RPF01 Wheels for show use ran with H&R 20mm hub centric spacers.
TGR Motorsport Neo Chrome wheel nuts
Federal 595 RS-R Tyres on both sets of Wheels
Interior:
Recaro Apex Driver's seat
Recaro Pole Position Passenger seat
Half stripped out
Battery relocated to boot
Sony head unit
AEM wideband AFR dash-mounted gauge
Dash-mounted boost gauge
Future plans include a full refresh of underneath the car with a new underseal and fresh subframe (painted Cadbury Purple), a massive engine dress upside project to clean things up for shows and a full roll cage and harnesses. Money no object I would fit a fully sequential gearbox to the car to complete the Rally car experience and improve acceleration further.
Going back to my first point, in planning what I thought I wanted and choosing the GT-FOUR as my '2-3 year stop gap to a Supra' I totally overlooked the fact that it ticked all the boxes for me and offered exactly what I wanted from a car once I unlocked its potential. The roads here in the Lake District resemble Tarmac Rally stages more than the wide-open highways a Supra thrives on and the GT-FOUR is in its element on them. To me, modified Supras are way more common than a GT-FOUR in the style I have chosen. Plus with the WRC Celica's now making their way to America for over £20k and a new homologation car from Toyota, the GT-FOUR's time is now. If you are thinking of buying one, do it before they get out of reach! You might even have it 10 years from now giving you the same buzz as day 1!
All the Cars in the Online Version of our Magazine will eventually appear in our Fully Printed Magazine, the cars with the most Views, appear sooner, the Magazine is sold the world over through Amazon, making it easier and faster for people around the world to get their copy. UK and Ireland use our store stanceautomag.com

If you would like your Car and Story or Your Business Featured like this, Please
Email: Admin, they would love to hear from you.
Our site contains links to third party websites. We are not responsible for the privacy policies, practices and/or content of these web sites. Their use is at your own risk.