Ryan Blythe - Audi A3 8v PFL
About a year in I set on going for the Murdered out look, the all black.
Join Stance Auto Mags Group Like our Facebook Page Follow us on Instagram
Check out our MERCH STORE
More images in the slider above
I'm Ryan Blythe
I'm 22. I live in Peterborough, England. I drive an Audi A3 S-line.
Instagram:@n29_rrb
I work full time away from home so I daily the car and do a lot of miles in it.
I do all my own work and maintenance that needs doing.
I've always been interested in motorsports and the car scene, from a young age I would watch top gear over and over, had one of the toy car mats and a big selection of hot wheels. I was fortunate to get to help out and work in the pits/Hospitality for Power Maxed Racing in the BTCC.
This is my Audi A3 8v PFL
It's a 1.4 tfsi S-line
Spec list;
Stage 1 map

Lowers on coil overs

Rs Honey Comb grill

TRC splitter

Maxton design side skirts, rear diffuser extension and spoiler extension

De-chrome all round

De-badge

Rear light tints

De-wiper

Inside red trims and vent rings

Rotifrom KPS 8.5j 18s wheels wrapped in Continental contact sports 215/40/18

Polybush suspension

Stock brakes upgrade to Brembo pads and grooved disks

Pace car indicators

Custom stainless steel exhaust decat Downpipe to quad tips
The car scene definitely takes up a lot of time and commitment, I'm always trying new stuff and working on the car. With my car being black I'm always cleaning and polishing to keep high standards. I'm grateful for the fact that my girlfriend is interested in the car scene and supports me all the time even if I'm cancelling on her to go to a show or a shot. I've met some awesome friends because of the car scene and been to some amazing shows including
Tucked automotive Meet and Eat pt1/2, Rollhard show and broke boys shows. It's a shame as this year would have been the first indoor show at the ultimate show in Liverpool, fingers crossed for next year.
I was in the scene a little by going to meets and doing the club side of things at first but I wouldn't say I was in the scene properly till I met Rob from @down.shift.media doing a shot on my car, his work is outstanding and just gives everything produced high standards. He's helped me a lot with meeting new people and giving me opportunities to showcase the car at events along with other top quality motors.
Groups and clubs
I'm in a lot of clubs but for me, the ones that stand out are:
Car collective (

@car_collective

)because for them it's not about what you drive, it's about the drive and being one big family. they put on amazing drives and events.

Tucked automotive (

@tucked_

) I have always followed their progress as an automotive brand, their rage is just top quality and is always above expectations. They are very welcoming and have put on some, if not the best events I've been to.

Vag society (

@vagsocietyuk

) for me this club fits very well, I love the whole vibe that they set at there meets and the love they show to all builds.
I bought the car from a dealer, kept it standard for about a month before I started putting my own spin on things. After a while I had my own unique style on it and over time I went through different colours and styles.
About a year in I set on going for the Murdered outlook, all black.
Why this car? For me, I had a long look around test drive loads before I came across the Audi straight away. I fell in love with it, ever since I've just had a passion for Audi's.
A dream for me would be to own a murdered out R8. Mine is a going project. I am always coming up with new things I would like to do and have planned to do in the future. I believe everyone in the scene will agree that it's never done. I wouldn't say mine is unique compared to others but I will say it's unique to me. I've built it for how I want it. Got big things coming in the future to take it to the next level.
Hope you have enjoyed reading about me and my Vehicle, check out my Instagram (@n29_rrb) for more photos and to see what's to come !!!
Photographers are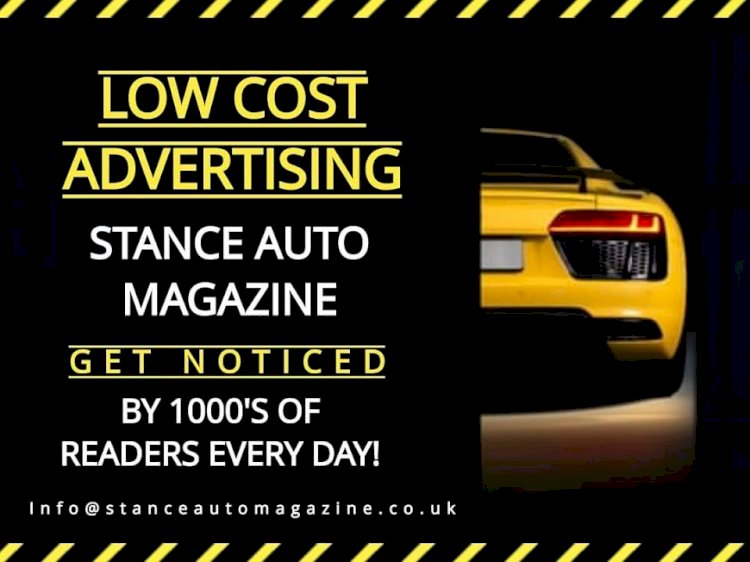 If you would like your Car and Story or Your Business Featured like this, Please
Email: Carla, Shannon, Andz or Admin, they would love to hear from you.
Our site contains links to third party websites. We are not responsible for the privacy policies, practices and/or content of these web sites. Their use is at your own risk.