Tom - Mk1 Octavia vrs
Since owning the car I have spent my time creating something that is unique and mine!
Join Stance Auto Mags Group Like our Facebook Page Follow us on Instagram
Check out our MERCH STORE
More images in the slider above
Hey I'm Tom
I'm 29 years old and I'm from Stoke on Trent born and bred.
Follow my progress on instagram: @the_mistress_vrs 
I'm a construction hoist installer but an electrician by trade so I'm definitely not afraid to get my hands dirty. I'm proud to say my car is definitely built, not bought! 
If I'm not at work you will most probably find me under the bonnet of my car!
I have a little lad who is also car crazy. He loves to help keep the car clean. 
My wife Megan is also as much into cars as I am and has spent a lot of time helping me build it up to where it is!
Cars have been my passion for as long as I can remember. Working on cars with my dad and grandad from a very young age it was a given that it would continue into my adult life. My first car was a 1995 reg corsa b 1.2 8 valve in red which I modified with my dad max power style. I then went on to own another 2 of these a silver 2000 reg 1.2 16 valve and a black 2000 reg 1.6 16 valve sport with a custom built inlet and throttle body taking standard 106 break power to a mighty 116.3 bhp, it was a little pocket rocket and so much fun to drive even if I did flood the engine within a week when I misjudged the depth of a puddle.
I owned a 2002 reg silver Volvo s60 2.4 D5 early life crisis car (in mourning for the death of my black beauty) and then bought a 2008 reg vectra c 1.9ctdi which again was modified with full irmscher kit stage 2 map pushing 197 bhp 445nm torque. Completing the look with 100 edition alloys bonnet reflector and tiger stripe vinyl decals, but as a diesel I missed that noise of the loud exhaust.I bought the skoda in 2019 after the downfall of the vectra (water pump failed) and instantly fell back in love! Petrol passion.
Since owning the car I have spent my time creating something that is unique and mine! Becoming heavily involved in the car scene attending local and not so local meets. The car scene in stoke is starting to build back up to the former glory days of festival parks with clubs United that meet as often as they can with up to 1000 cars. 
We have started to attend a lot of car shows including tunerfest, trax, regional meets, himley hall classic and retro show, forge action day, action finale at castle combe and more! There is no better feeling than driving in a convoy with many other modified cars to a meet and I love the buzz and adrenaline it brings. It's amazing to meet fellow car enthusiasts and really nice when someone admires the car.
We recently had a rep from a car club who was desperate to see this car in person and travelled from Birmingham to stoke for a meet and happened to stumble across it. Needless to say he was very impressed with the car and I was very proud to receive some of the comments I was given. A little back story on the name is the wife... she decided to call it the mistress and said it is because of the amount of time and money it takes up in my life but she loves it just as much as I do if not more! 
When I'm having a bad day with it and I feel like stripping and selling the parts she always talks me out of it as she definitely has developed a soft spot for her.
The rally red paintwork on the car was very undesirable and had a lot of bad lacquer peel and a really bad driver side rear door repair and respray, but it gave me something to work with. I looked at having the car resprayed but wanted something different to the ordinary red so I decided to have a custom wrap and livery put on it to hide a lot of damage and bad paint. I wasn't happy with the paintwork that was still on show as the roof had faded to pink (the worst problem with red cars) so this was removed after only 3 months and me and my wife decided to wrap the car ourselves at home over a few weeks and luckily very nice weather that was on our side! Fully stripped and ready to wrap! Being complete novices at wrapping, we began and with a lot of hard work and some amazing advice from a friend who works for wrap extreme we managed to complete the job!
We have since added decals in white to make the wrap stand out a little more.We added the black triangles on the back to break the red up and to make it stand out because I like to be different. The wrap itself is crazy in the way the colours change as the light hits it. It can look candy red to orange and even a tinge of purple in darker lighting.Interior- mk4 golf anniversary recaro leather seats with tall headrests. 
Spec List
Kolor Koncept red seat belts.
 Genuine l and k leather door cards. 
Vrs puddle lights. 
Audi tt knee bars. 
Audi s3 steering wheel with skoda emblems. Golf mk4 black carpet. 
Drivers side gauge pod with boost gauge. Custom a pillar 3 gauge pod with voltage, oil pressure and oil temperature.
Pioneer double din stereo system. 
Upgraded speakers throughout.
Custom headlining lights in red and boot neons. Custom boot build in progress consisting of custom built red and black leather surrounds with 12" in phase subwoofer and in phase amp on show. 2 small pioneer black and red speakers. Looking at adding another 2 matching subs either side of the boot to finish the look off.
Led lights all around.
Newer style embroidered vrs black and red floor mats.
Rare sunglasses holder in place of drivers side grab handle.
Exterior- 
evo 7 spoiler custom fitted. 
Nothing beats a big wing!
Custom grams styling front splitter trimmed down to fit with chrome red splitter support rods either side of the wide mouth grill.
Window tints all around limo black rear and medium at the front.
Heko wind deflectors. 
Tsw pace alloys in anthracite grey.
 Coilovers. 
Rs bonnet vents. 
Milotec b pillar trims carbon effect with vrs nurburgring gel overlay original sticker(never seen another set). 
Custom widemouth front bumper with sprayed red mesh to stand out from the normal black.
Custom lower splitter rear in carbon effect.
Under Car neons all around. 
Matte Black mk3 badges. 
Tinted front and rear headlights light smoke fronts and dark smoked rears.
Custom side repeaters. 
Led lights all around. 
Custom drl switchbacks in front indicators. 
Full custom wrap including decals from wrap extreme and a gloss black sunstrip sporting the instagram tag @the_mistress_vrs 
Universal front bumper vents either side.
Metal pressed plates.
Shark fin style black aerial.
Evo style shark fins across the rear of the roof.
Black wing mirrors.
Engine -
 evap pipe deletes,
 painted rocker cover, 
Painted inlet manifold, 
throttle body and intercooler pipes in matt red. Engine mounts painted black. 
Top custom intercooler pipe wrapped in red heat wrap.
Chrome strut brace.
 Large black welly style intercooler from creations motorsport with custom pipework and custom writing.
Gearbox linkage updated bushes. 
Phenolic inlet manifold spacer. 
Clocked throttle body. 
Large ramair induction kit with cold air induction pipe (behind front bumper). 
Coil Pack stainless cover from ADP auto works
Custom inlet trim cover currently being mocked up. 
Custom made under bonnet mirror plates.
Straight through exhaust with a large oval tip.
Show style red horns. 
Hardline deletes. 
Sai, n249, carbon canister deletes. 
Pas reservoir and screen wash relocated. Under Bonnet lights. 
Coolant bottle delete. 
Battery relocation and full wire tuck. 
Stage 2 map with anti lag, launch control, no lift shift and overrun. 
Told the map pulls at 240 Bhp but is looking to get back on the dyno as soon as possible.
In the engine bay I am going for the minimal look because I love an empty tidy bay. Also it makes working on the engine easier as there is more room to get to those hard to reach places. It's always nice to see your hard work pays off.
I do all the work on my car myself and never owning a petrol turbo powered engine I started with minimal knowledge on how they work. Getting stuck in and hands on with it has allowed me to get to know these engines inside and out!  I've had a lot of knowledge and advice from people on the mk1 pages on facebook and the vag groups but getting my hands dirty and taking things apart myself is the best way I learn. 
Since the article was released we have gone for full custom livery up the sides that mirror each other. I have completed a full engine change over 1 weekend and have had custom powder coated inlet, camshaft cover and heat plate in metallic fleck candy red. A full custom stage 2 map with no lift shift, over run and launch control. Still to have it dynoed but will be expecting around the 250-60 bhp mark with the results. A lot of hard work and effort put into it over a short amount of time! Very pleased with the results and feel very lucky to be able to share my car with stance auto readers.
The car has probably spent more time on axle stands than on the road.
I had a few troubles chasing a bad boost leak and then a faulty turbo which when changed failed again so in went another turbo which I managed to change in 2 hours! 
Also had bad splitter damage when the bumper dropped on the way home from a meet in derby but this has been fixed and re attached.
I don't do subtle and love having a car that stands out of the crowd.
Next on the list of never ending jobs is rerouting the turbo to front block pipe and braided fuel line routed around the right of the engine to tidy up the left hand side. 
Remove all spare brackets. 
Custom gear gaiter/knob/handbrake. 
Potentially custom seats, door cards and dash.
I only use meguiars products on the car to keep it clean and their ceramic range is insane! It's hard to get the shine from a vinyl wrap but their range certainly makes it sparkle.
It's definitely a car that puts a smile on my face and there is more to come! The following of these cars is amazing and I can honestly say I have made so many lifelong friends through the skoda car scene!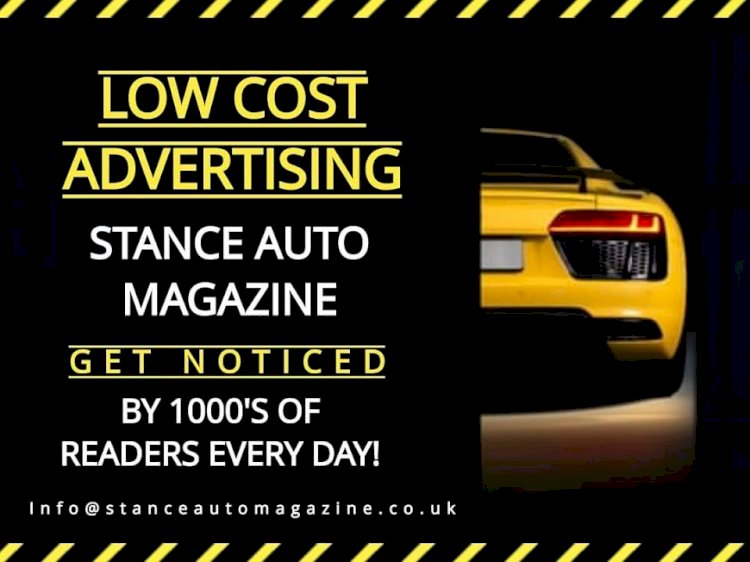 If you would like your Car and Story or Your Business Featured like this, Please
Email: Carla,  Shannon, Andz or Admin, they would love to hear from you.
Our site contains links to third party websites. We are not responsible for the privacy policies, practices and/or content of these web sites. Their use is at your own risk.