Lydia - Nissan Pulsar GTI-R
There's nothing I don't like about the car as I said the performance, the handling, the design, the sound .... The sound is just something else.
Check out our other sections in the CAR SCENE and our MERCH STORE
More images in the slider above
Im Lydia a 22 year old from Rotherham SY,
Instagram: @gtir_baby & @little_miss_jdm
I started my own Facebook car group called Mod Culture with my brother in 2016 which has expanded now into a business MDC Customs, we have been raising money for help for heroes and young minds mental health charity for over 4 years now as we like to give back to those who in need, we created the group to ensure that enthusiasts had a place to communicate, share their builds and show them off where no one gave a crap about the hate, as we say don't hate appreciate.
I first got into cars through my dad and found a passion for old japanese motors, dad currently owns a Nissan 300zx z31 pre-face lift and has owned this for more than 30 years building and rebuilding, painting and maintaining to the highest of his standards, always seeing dad working on his car as a kid i wanted to help along with my brother (occasionally passing spanners to make myself useful haha). I was taken to car and truck shows as a kid whenever they were on and spent many weekends at santa pod, Peterborough showgrounds, and saw the end of the max power era sadly.
So growing up i decided cars and motorbikes were the way forward for me they were my muse and passion, a purpose to get up in the morning, to build the most unique and personal cars with my dad so that id always have that memory of me building with him in the future, and to show off what an incredible man he is with the amount of knowledge to do what he does, helping me build one of the only sr20de nissan almera n16 that i know of in the uk at the moment as most drop them in micras.
I picked the Nissan Pulsar GTI-R as I'd been shown by my dad at a young age at what an amazing but forgotten car they are, I'd seen maybe 3 in my life time, they are incredible, offering RA or RB one more applicable to the public and the other for rally, 4WD sr20det 227bhp turbocharged motor 210 lb-ft of torque.
Since it only weighed 2,400 lbs, this was more than enough to give it a 0-60 of five seconds, around the same as a Porsche 911 of the same year. The GTI-R also debuted in the World Rally Championship at the 1991 Safari Rally and performed well in other WRC events over the next two years. The shape and design is amazing its just pure 90'S sex appeal on wheels, coming with several little quirks such as the flare in the foot well and an umbrella tucked away in the door shut, these cars are rare and very underated little JDM ledgends and some would say Skyline eaters ( sorry about that boys ) Ive always adored them and made it one of my life goals to make sure i got one.
There's nothing I don't like about the car as I said the performance, the handling, the design, the sound .... The sound is just something else. Until you've driven one or a passenger I don't think people would quite understand what an amazing motor they are as I said most wouldn't know what they are or assume they're underrated.
The car scene is pretty toxic at the minute and has been for maybe the last 2-3 years since, unless you own somethings on bags and some shiny wheels or a 600bhp+ car you're shunned and not welcome by most members of clubs.
There's still some pretty amazing shows around such as Modified nationals, JPS, Japfest, Fast show, Yakushi show etc. I also attened jap night at squires bikers cafe as its a great enviroment where everyone is able to chat about their builds and whats next on the agenda regardless of knowing who they are, they're not judged, i personally only attened shows as theres too many idiots about trying to do front wheel peels and handbrake turns to impress the crowds... which they dont they just look like crap and stupid. It's those idiots that ruin it for us all, that get the meets shut down, that end up hitting people in crowds, and tarring us all with the same brush to locals and police.
The car scene used to be about togetherness, I aint about to give some fast and furious speech don't worry, but where's the support, the helping one another instead of ripping someone a new ass for asking about how to do something on there car on a forum?? The car scene is literally dying through the toxicity of people who share the same passion. Let people be and build how they want.
I've not owned the car very long as I only purchased it back in march from BuiltByMike after being saved and rebuilt, all work on my car as of now has been completed by BuiltByMike and Papa Crouch's Pipes. Having new floor support box sections made, freshley under sealed, and a new arch made by Papa Crouches, the car started to look pretty great again, getting rid of the common rusting sections.
Then the performance side Mike is an amazing guy especially when it comes to pulsars, although he says he hates them we all know he secretly loves them well he must since he owns one of the pieces of shit as he says aha. Mike has completed the following .
Forged with 86.5mm acl pistons,

Arp rod bolts,

Acl race bearing ,

Cosworth head gasket,

Ported polished and port matched head,

Standard turbo (for now until i upgrade),

720cc denso injectors ,

Ecumaster emu classic with Bluetooth adapter ,

Full custom ecu loom with dedicated fuse box ,

Audi r8 coil on plug conversion,

Hi spec brakes with navara master cylinder,

Ecu is running closed loop lambda control boost and knock control.

Running around 320bhp at the moment but is more than capable of 500bhp in the future.
The car's paint work isn't the best but what do you expect from a 28 year old legend coming all the way from Japan must be hard work right ahah? I'll be painting the car with my dad in a Frost white with a mother of pearl metal flake and hand air brushed cherry blossom tree down both sides of the car for the unique touch that all my cars have, the Genuine Konig wheels seem to be a big deal more so than i first realised as most people recognise them from the old forza games, they do need re-powder coating and will be going just a gloss frost white to match the car as white on white always looks real nice.
The window tints need replacing due to the age as they've started to lift and the dash has cracked due to sunlight exposure. It happens it's just one of those things, the steering wheel needs a new leather re trim but other than that the interior is immaculate and very spacious, But it's in great hands now dry stored and tucked away on a night being dried off after every use to prevent any more rusting or ageing on the GTI-R, its my dream car I've longed for and now it's time to bring this long lost JDM legend back to its former glory, with a few personal tweeks of course.
Photographs by:@AztecArrowPhotos@N4styMedia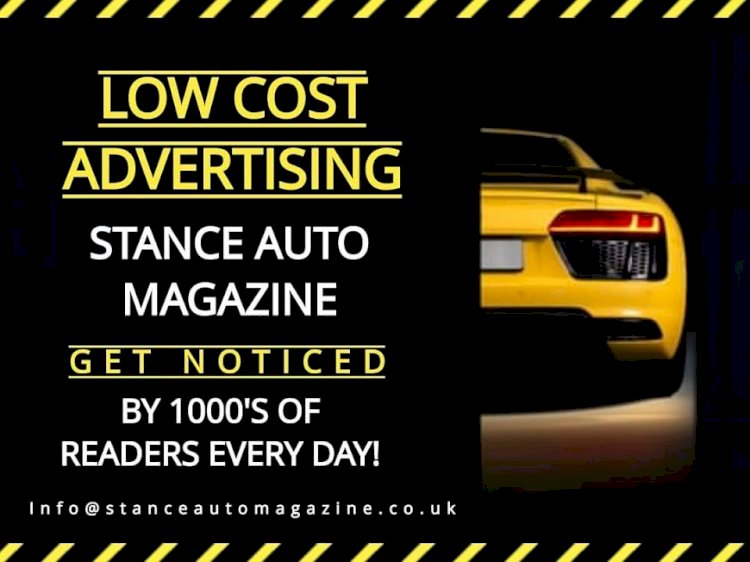 If you would like your Car and Story or Your Business Featured like this, Please
Email: Carla, Shannon, Andz or Admin, they would love to hear from you.
Our site contains links to third party websites. We are not responsible for the privacy policies, practices and/or content of these web sites. Their use is at your own risk.