James Mitchell Focus St2 estate
My car is a work in progress like most of us with cars, but i suppose that's the idea and scene we are in we go with the flow and do what we can
Check out our other sections in the CAR SCENE and our MERCH STORE
More images in the slider above
James Mitchell
Focus St2 estate .2.0 tdci
running 185 bhp ,400 nm torque
I started to like cars at a young age seeing all the big body kits going around with big exhausts and wanted to get in the car scene.I went enrolled in college and did my mechanics course so I could learn how to do it all myself.
In 2004 I bought an orange mk2 fiesta which I learned to drive in and passed my test, I sold it and had a few escorts as I always wanted to build a cossie replica but never got to modify them apart from one which was later stolen and rammed into a police car, so the insurance wrote it of.
I decided to go a bit different from Fords and bought a corsa c which I put the full combat kit on, kei racing wheels, and a letter box exhaust, dark lexus rear lights and angel eye headlights.
I loved this car and took it to show's, I was always out in it, showing it off and just cruising.
Until the engine died, campbeltown snapped and bent the valves so it went into the garage for a while to put a redtop in it but it never happened, sadly I scrapped it after a few years.
Having car after car for a few years until I could get the car I have wanted for a while the focus st I managed to get one from a dealership down by me I was looking at the orange one and my son said he liked the dark blue one so I had a look, I never knew they did a focus st estate.
I looked around it and was shocked so I had to find out more. I took it for a test drive and just loved it so bought it.
I bought it completely standard and been doing it bit by bit it now has the maxton front and rear splitters and trc sides with blue pin striping on, 4d plates with surrounds, rs style airbox with a k&n, painted the calipers and tinted the fog lights and rear lights (the indicators) and fitted the sunstrip.
There is a lot more to do to it yet as I'm looking into 20 inch bolas in gold, lowering, 30mm, the ss-tuning rs kit ( rs spoiler, wide arches, rs front bumper and ss-tuning in rear and if I ever get a problem with the engine I will be transplanting the focus RS engine in with 4x4 running gear it would be fun with the option of drift mode in an estate.
I enjoy tinkering with the car, trying different things and getting my son involved, we enjoy going to car meets and shows, there is so much to learn and see from what other people are doing and you don't see a lot of estates being modified so i'm enjoying being different, hopefully my son will get bitten by the car bug and have some awesome cars in his future.
My car is a work in progress like most of us with cars, but i suppose that's the idea and scene we are in we go with the flow and do what we can, changing our minds and trying different things, as time goes by my car will get to where I want it and the look and performance it deserves,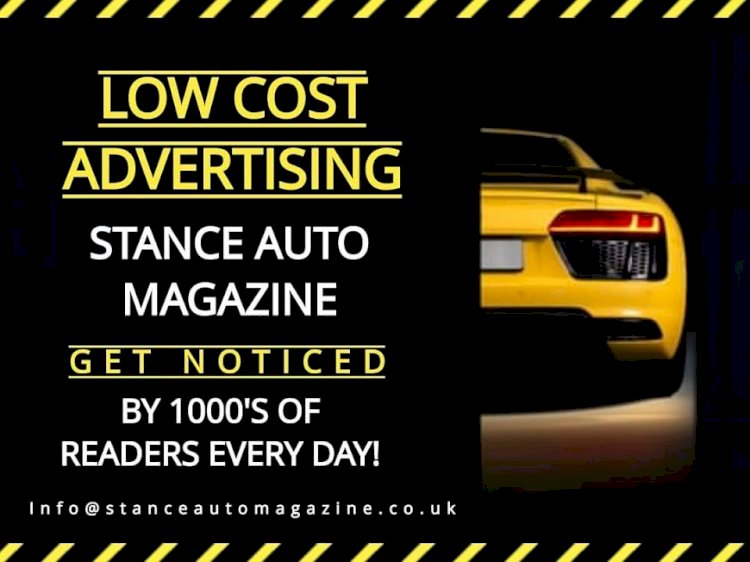 If you would like your Car and Story or Your Business Featured like this, Please
Email: Carla, Shannon, Andz or Admin, they would love to hear from you.
Our site contains links to third party websites. We are not responsible for the privacy policies, practices and/or content of these web sites. Their use is at your own risk.