Paul Taylor and Alan Tolley - TNTRacing
The name TNTRacing came about as both our last names begin with the letter T. Paul Taylor and Alan Tolley.
Check out our other sections in the CAR SCENE and our MERCH STORE
More images in the slider above
TNTRacing
Sierra XR4x4 2.8
Just 2 mates with a shared passion for motorsport especially BTCC from the late 80's and early 90's. It wasn't until we started competing and had 3 hour drives to the circuits so plenty of time to chat. We realised that we grew up only 4 miles apart and both went to watch the RS500's race around Birmingham in the Super Prix and were literally standing 100 meters apart. The name TNTRacing came about as both our last names begin with the letter T. Paul Taylor and Alan Tolley.
This was actually the second car we built, the first being a Sierra XR4x4 2.8 Janspeed Turbo but was never going to make the power we wanted. Bought as a non runner totally standard Sierra XR4x4 2.8. The first job was to get it running and take it for an MOT. Even though it was going to be our Time Attack car we wanted it road legal as the MOT gave us an idea of the overall condition of the car.
We've always been into the whole car scene for many a year including flying down to London for the monthly Ace Cafe meets.
Between us we've had some 13 Sierra's so when it came to choosing what base car to use it was simple. The fact that we know them and have worked on them to keep our daily s running meant it was a no-brainer. The only question was what engine. The 24v cosworth engine boosted or a cosworth yb.
1st car Paul Taylor, Alan Tolley and Alan's brother Wayne Tolley
The build didn't go to plan at all and came very close to being binned. Every part of the engine that we would have to re-use was cleaned, machined, polished or fettled in some way. The engine block was degreased before being sent away to be skimmed, re-bored -.25mm and honed. The first block was a 205 as only planned to push it to around 330 bhp and ultimately would be keeping it as a backup engine. But with the car still in the air on a 4 poster and no exhaust fitted it was time to fire it up, just to make sure all was well. Instead water was pissing out of the down pipe. Once Alan had stripped it all down we found it had blown a tiny hole in cylinder bore 4. We sent it away to be sleeved then put it all together again. On it's first road test it pissed water everywhere....damn....another strip down. This time it had blown a small hole in cylinder 3. At this point I decided to scrap the block as it was obviously a weakened block. Each time we had to strip it and rebuild it we had to fit all new gaskets. We managed to source another 205 block and started again with the machining. This time I got a phone call telling me they had found a hairline crack between the waterways. Block number 2 scrapped. At this point we were at our wits end and were close to throwing in the towel. One last go at it. This time we sourced an original unmolested 200 block, which was always going to be our main engine. Finally the cosworth b was built and running and made a strong 460+ bhp held back due to the current gearbox.
From here we suffered a head gasket failure but this turned out to be due to re=using the stretch bolts in the head each time we built it. We never claimed to be mechanics just fans of the haynes manuals.
All the fabrication work, vinyl application has all been done in house through trial and error in some cases.
We had set our sights on 2015 for a full on attempt to win the Classic & Retro Time Attack Championship. Thanks to Gary Hayward of Automotive Performance Tuning (APT) in Norwich for fixing a few problems we had and also the awesome job of mapping the car. Then on the 8th March I got a text from Alan letting me know he was in hospital after suffering a mild heart attack. At this point everything stopped and the focus was on Alan recovering and supporting his wife and their 3 mth old daughter.
Spec Sheet
Engine:
Cosworth 200 block

Honed and re bored -.25mm

Standard 2wd head

Standard valve springs

Forged Wossner Pistons +.25mm

Standard conrods

ACL race bearings +.25

ACL Big End Bearings

ARP nut & stud head kit

Cometic gaskets throughout

MLS Head gasket

TNT Spec. Inlet cam

TNT Spec. Exhaust cam

Adjustable Cam verniers

Genuine Gates cambelt

Hydraulic cam followers

Re-ground and balanced crankshaft -.25mm

High pressure Oil pump

AP Racing 6 paddle clutch

Lightened and Balanced flywheel

4wd Inlet manifold

14mm Inlet spacer

2wd Exhaust manifold with trouser piece

Garrett GT3076 turbo

Stage 1 turbo hanger

Custom made heat shield in Reflect-A-Gold heat wrap

XS Power 38mm External wastegate

Screamer pipe plumbed into exhaust

Electronic boost controller & boost solenoid

Omex 600 ecu

Oil swirl pot x2

Bailey motorsport header tank

Genuine RS500 Motorsport intercooler

Alloy radiator

Mocol 13 row oil cooler

Power Steering fluid cooler

Bosch 044 fuel pump

Uprated fuel pump wiring loom

RC750 Injectors

Wasted spark setup

Motorcraft 071 spark plugs

102mm air filter

Variable electric control for cooling fans

Twin Cosworth cooling fans

Modified windscreen washer bottle to cater for intercooler spray jet

Subaru wrx sti Intercooler spray jet

3" Stainless Steel exhaust, turbo back

G19 Baffled and gated sump
Gearbox and drivetrain:
MT7 Gearbox

Quickshift gear kit

Gearbox internals shot peened

Gearbox internals cryo'd

Caparo Technologies bespoke 330mm front grooved discs

Caparo Technologies 4 pot calipers

Ferado 1.11 front brake pads

-

2wd Cosworth rear vented and grooved discs

Scorpio Cosworth rear calipers

XR4x4 Driveshafts

4wd Cosworth propshaft

2.0 Ltr 3.92 XR4x4 Diffs

Adjustable track control arms

Goodridge braided brake hoses

Avo - RACE / RALLY II – R2 Motorsport Coilovers

Tnt Racing spec. springs

Sapphire cosworth front anti roll bar

Escort cosworth rear anti roll bar

Flo Flex Poly Bushes throughout

25mm Hub centric wheel spacers with extended wheel studs – Rear

15mm Hub Centric wheel spacers with extended wheel studs - Front
Interior & Exterior:
Fully stripped interior

Passenger alloy foot rest

TntRacing custom made front strut brace

TntRacing custom made rear strut brace

Sparco sprint v FIA drivers seat

K-Sport FIA 5 point harnesses

Lexan 4mm side windows with sliders

Fibreglass 3dr Cosworth bonnet

Reflect-A-Gold heat shield on bonnet inside

Aero bonnet catches

3dr Cosworth front arch kit

3dr Cosworth front grill

RS Optional Minker side skirts

Carbon fibre rear wing on 10" raisers

XR4x4 rear spoiler

Custom made front bumper for race use

Modified 3dr Cosworth front bumper for road use

Custom made undertray

Hand held 1.75Ltr fire extinguisher

Cosworth 170mph speedometer

Boost gauge

Oil temp gauge

Oil Pressure gauge

Water temp gauge

EGT gauge

Volt meter

MSA Time Attack Rain light

Single headlight conversion with mesh inserts

6 point bolt in roll cage with diagonal door bars

MSA Roll bar padding

Plated sunroof

Roof wrapped black

Gear shift light

Rear wiper and motor removed

Aerial removed

TnTRacing Custom made Polycarbonate door cards

Suede Momo Racing steering wheel

RS Bonnet raisers

TnTRacing custom graphic design
Wheels and Tyres:
Team Dynamics - Qualifier alloys (Blue) 7.5x17

-

Nankang AR-1

Team Dynamics - Qualifier alloys (Blue) 7.5x17

-

Nankang NS-2R

TSW

- Imola alloys (Blue) 7x17

-

Bridgestone RE050
I contacted the Time Attack organisers to formally withdraw from the first round only. I didn't want to pull us out completely without speaking to Alan first as it was a joint venture. Whilst he was recovering the doctor banned him from driving for a period of 12wks. His 12 wk driving ban would expire the night before round 2 which was at Snetterton. We decided to go for it but as Alan would be driving we agreed from here on it was his call.
Round 2 of the 2015 Time Attack Championship was here and it was raining Alan headed out for the warm up session and after 3 laps he pitted saying he 'couldn't do it'. We had given it our best shot but my best mate is more important, so I started to pack up. Then Alan came over and said it's stopped raining and that he wanted to give it another go. We won and went on to win the championship.
2016 and we were ready to defend our title but at the 12th hour our new big sponsor pulled out leaving us no option but to pull out as we didn't have the budget for a full season. So we went and just played on track days and had so much fun. We also spent the year making changes to the car. We changed the entire suspension setup, upgraded the brake pads and a few other minor jobs.
2017 after being laid up for almost 2 years we were ready to test it properly by entering a single round of Time Attack at Oulton Park. We went there having set ourselves a target lap time but as we had to run the control tyre the day was a lot more difficult than we expected. The car ran from green flag to chequered flag every session and never missed a beat and by the last session we were only 1 sec. Off our target lap time. A successful day to be honest.
We would like to return to Time Attack but not on the current control tyre so are currently looking at the Modified Fords race series but before we do anything we will need to get an uprated gearbox from Italy, but this will have to wait till things settle down a bit. In the meantime we will just keep taking it out on track days and doing what we love most.
Pictures, info and videos can be found on our facebook page and youtube channel
You tube: Bart10180
Thanks to the following for their help and support along the way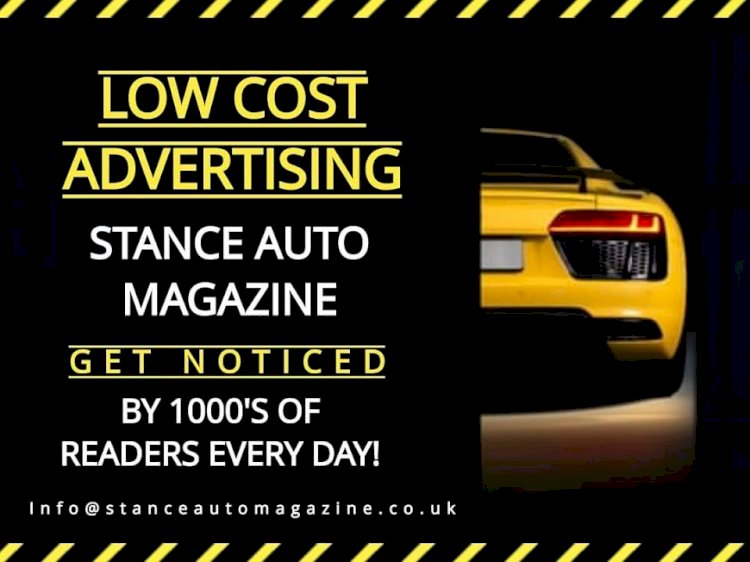 If you would like your Car and Story or Your Business Featured like this, Please
Email: Carla, Shannon, Andz or Admin, they would love to hear from you.
Our site contains links to third party websites. We are not responsible for the privacy policies, practices and/or content of these web sites. Their use is at your own risk.