Kimberly Padilla - Honda Civic Starfire
The most important thing i value about our family is that we are so humble and down to earth that many other car clubs wish they were us and our energy can be felt from across the parking lot.
Join Stance Auto Mags Group Like our Facebook Page Follow us on Instagram
Check out our MERCH STORE
More images in the slider above
Well hello my name is Kimberly Padilla
I'm the gal with the starfire and raven inspired civic. My personal instagram is @kimberrrrrrr_ and i am currently working on a photography instagram @starrrrrrr_picz. little background I currently work as a site coordinator at an afterschool program; although, due to covid we are just waiting and hoping we get kids in our school. I live in LA but I do spend a lot of my time out and about adventuring the streets and seeking photo worthy shots to expand my photography page.
Also eating A LOT of jack in the box tacos. Jack in the box is my life and hopefully one day I get noticed by them and I get the opportunity to get sponsored by jack. One day... oh and i also LOVE miatas! not just any,.... only the pop up headlights. please send me miata videos or pictures but if it doesn't have pop ups, i don't want it lol.
Well anyway, my life in the car scene has been super amazing. Although going into the car scene I knew from the get go it can go many different ways... either get clowned on for having a slow car, get made fun of since I have a honda, or just simply because I was a girl. but I didn't care one bit. In the car world there are many different routes you can go. There's a few like takeovers, street racing, burning out, and doing doughnuts, etc. And I personally just enjoy attending parks and chills. Now let me backtrack a bit. What made you get into the car scene? thats a good question. At first i didn't not get the whole point of buying stuff for your car or making it look nice when all I thought was " as long as it can take you from point A to point B that's all that matters." Then i started hanging out with my brother and his friend and they were the ones who taught me to be open minded about the car scene and i thank them so much for all they have taught me in such a short amount of time alight i don't talk to that specific friend anymore.
Then the summer of 2019 was when i got my first car, a 2016 honda civic ex-t 1.5 liter turbo. and that is where my journey begins with Laelah, my baby, my civic. At first I wanted my car to be Batman inspired since he is one of my favorite superheros but then I dyed my hair pink and I wanted my appearance to go with my car as well and so I decided to go with my second favorite superhero STARFIRE. Then soon enough my good friend Ricky who we all knew as KRYPTO since his civic is superman inspired, reached out to me and said if i was willing to join their car club.
Then shortly afterwards, Ricky with the Batman civic asked me as well. I said I would be honored to be a part of their team!. Ever since that day it has been the most fun and an experience I've ever had! At first I was shy but they made me feel comfortable real quick. The first time I met them we all went out to eat after we took some fire pictures downtown and I knew I made the right choice in joining this car club. Thank you Krypto, Cinthya, Ricky, Rosy, Reily, Lala, Fernie, and Erik! <3 I've always said it because other car clubs have reached out to me saying they want me to join them but I decline because our car club is more than a car club. We have legit created a family. And i know it's cliche to say but i mean it in the most real way possible.
We are so supportive of one another, if someone is struggling we go out and help with no hesitation. The most important thing i value about our family is that we are so humble and down to earth that many other car clubs wish they were us and our energy can be felt from across the parking lot. The best feeling in the world is when we get lil heros saying "mommy i want a car like that!" We do anything in our power to help others out even if we don't have the blessing of being rich, we do whatever it takes to help others and give in return. I guess you can say we really are true superheros and we live up to our car club name, HERO SOCIETYCC.
What makes my car different from others? Shall I not mention my car wrap that has your childhood on it, or the fact that I'm also known as the hot pink civic chick who has a civic that looks like a nightclub? Lol well my car is definitely one of a kind. my hood is wrapped with just starfire and the passengers side i have starfire and raven all grown up. and that's just the beginning, I still have more to do. And a huge shout out to OVERNIGHTGRAFIX who have made my dream car possible. They have such an amazing team who have made this possible. From the start I told Chris, the owner of overnight grafix, my vision and it took a while to come up with the design because I am picky on what I want. Since I love art, I wanted my car to represent my creative side as well. so basically anything that has a pop of color and lots of detail is what i wanted.
Over time Chris spoke to me about his sponsorship program and I was more than honored to be a part of something amazing. At first I had my hood done and then that's when we designed the passenger side of my car and he taught me how to photoshop and actually warp my car with the help of my boyfriend and his friends. Huge thanks to Jesse, Meno, and Guerro for staying late and helping me get me started on my car and get my car ready for the San Diego Cars n' Anime car meet! one of my biggest supporters is my boyfriend. Without him I don't think I would be in the position I am now. He has pushed me to get more stuff done to my car and pursue my photography passion. He is also the reason why my car is looking fresh. From getting it first wrapped, to installing a blow off valve, head light chasers, to getting lug nuts spikes. I'm forever blessed to be living in today's present.
My spec list consist of pink fog lights, led light strips in my interior, a heart shape tsurikawa with wired lights wrapped around, decals on my windows because it adds 10hp, purple blow off valve, purple spiked lug nuts, i painted the passenger side of my bumper with the teen titans, ziptied DC character on my bumper, deleted my mufflers and resonator, and finally my starfire hood and starfire and raven wrap.
My car isn't finished. I still need to get the rest of my car wrapped and get a new set of wheels,get a duckbill spoiler, work on my exhaust, get work done under the hood, interior work, and finally get my windows tinted. But for now we're just going with the flow. Like I always say "todo a su tiempo" I don't want to rush anything in my car and I do want to enjoy every small mod I do to my car. I'm in no rush to complete my build. And well that's all i have done on it so far.... you read my story, you saw my car, follow me on the gram...and that's all the time we have for today... Thank you so much and stay positive and keep moving forward. oh and also drink water :)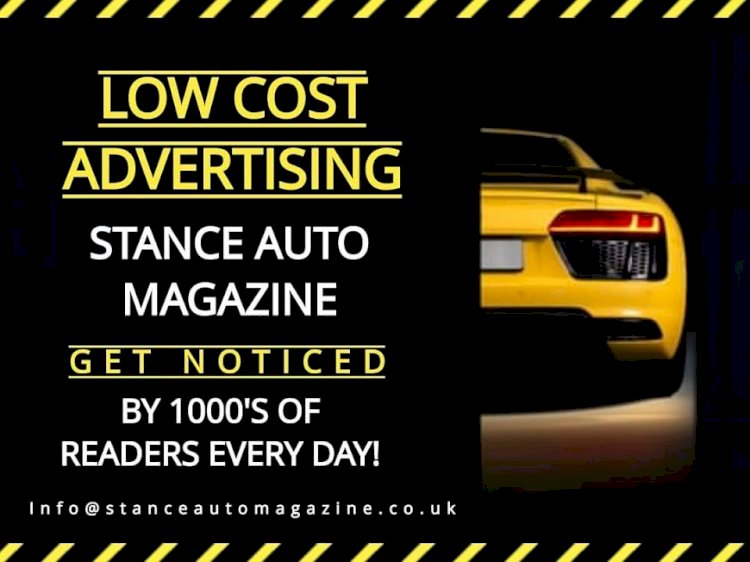 If you would like your Car and Story or Your Business Featured like this, Please
Email: Carla, Shannon, Andz or Admin, they would love to hear from you.
Our site contains links to third party websites. We are not responsible for the privacy policies, practices and/or content of these web sites. Their use is at your own risk.