BILLY COLEMAN - Manta 400 Replica
First step was to strip the shell, bolt it onto my spit, remove the rusted chassis rails and weld in new rails and covers, which were also lengthened beyond normal length to increase shell rigidity.
Join Stance Auto Mags Group Like our Facebook Page Follow us on Instagram
Check out our MERCH STORE
More images in the slider above
BILLY COLEMAN
Manta 400 Replica
Ever since I was a small child, my dream car was the Opel Manta 400.
It really started with the 1983 RAC and Manx rallies, and that well known "Dear God" moment with Ari Vatanen and Terry Harryman and the infamous cattle grid..
I just had to build a Rothmans 400 replica, and initially my first Manta was supposed to be it, but that became the Billy Coleman replica, hence this new project car, acquired in 2003 and stored since, was to be the one. Initially I had intended on simply 400 kitting and painting the colour scheme on, leaving the GTE interior factory spec, but delays meant time to rethink, and slowly the boundaries were pushed out, additional 400 features were added, and the workload and cost increased dramatically.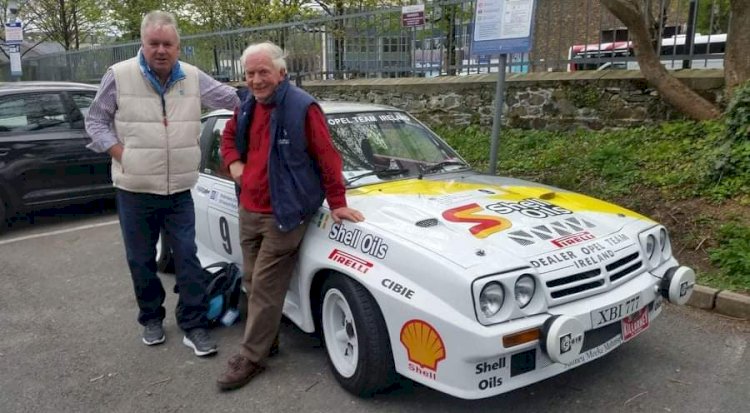 Chassis modifications to 400 specification, 400 roll cage, floor strengthening plates, rear axle top link tunnels, shock turrets, and front wheel clearance bubbles were among the changes to the standard Manta shell.
First step was to strip the shell, bolt it onto my spit, remove the rusted chassis rails and weld in new rails and covers, which were also lengthened beyond normal length to increase shell rigidity.
The boot floor spare wheel well was also removed, ready for a 400 spec battery holder and oil tank, as well as a 400 fuel tank. In the interior, the 400 cage and dash bar were welded in place as tight to the shell as possible, and extended out to the front cross member bolts.
Once the shell prep was completed, it was sandblasted and wire wheeled to the bare metal, before rust preventative RustBullet primer (marine grade) followed by an epoxy primer.
Two pack paint in Opel OP452 was applied to the engine bay, boot and underside (after which the underside was coated with Upol Raptor with OP452 tint). The interior was painted in a satin black, and the dash was wrapped with a pattern vinyl similar to that of the original 400, the restoration of a works Ascona 400 Mota Lita steering wheel, and the acquisition of Russell Brooke's Terratrip ARC to complete the dash was a nice finishing touch.
As it stands currently, my specifications are as follows:
Getrag 240 Manta gearbox
Safari spec Grp4 radiator
2 turn rally quick rack
Rally oil cooler below 400 spec Dzus clipped light pod
400 style airdam from Tost motorsport
400 aluminium air scoops
400 aluminum brake duct scoops
400 genuine sump guard and carrier
Spax adjustable shocks
Lowering springs
5 stud Manta 400 front hubs
Powerflex polybush kit
400 TRX front rims with Ronal racing rears
Michelin rally slicks
Metro 6r4 AP racing calipers and vented discs
Silicone radiator hose kit
Independent heater box
400 roll cage with engine bay extensions to crossmember
Front turrets
New chassis legs and sills
Rear arch sheet metal extensions
400 spec top links for 400 axle
Bespoke pedal box
Brake balance bar and brake adjust dial
400 spec co-drivers footrest
FIA plumber in fire extinguisher
Rothmans decals direct from Henri Toivonen restored car supplier
400 dayface with "Robin Hood"
400 wide arches
Engelmann rally mirrors
C20XE with Coscast head
Twin 45 Carbs on C20XE inlet manifold
4-2-1 competition exhaust manifold
Sportex exhaust system (planned)
Competition ECU
400 genuine Kevlar bonnet with deep frame
Power steering Corsa B
400 genuine ex works Mota Lita Manta wheel restored
400 spec dash with 400 rev counter
Terratrip ARC tripmeter ex Russell Brookes
CB radio & 400 rally radio aerial
Push button start
Ex Bertie Fisher 400 Kevlar seats from DIL9482
6 point Sabelt rally harness
Rally intercom system
Hydraulic handbrake
400 Ascona door cards
400 polycarbonate front windows/sliders
Commodore/Manta 400 rear axle
Manta LSD
Rear caliper disc brakes
400 rear axle setup plates and trailing arms
Aluminium bulkhead
400 wheel holder in boot
Twin fuel pumps in boot
400 battery holder in boot
Faux 400 aluminium tank
1983 RAC event plates
German style number plates
400 style rear boot clips
1983 RAC memorabilia
1983 Rothmans replica rally suit
400 Oil catch tank in boot
Due to busy work commitments, I have no deadline to complete the work, but hope to have the car off the spit and 400 axles fitted, and possibly painted and decaled before Christmas. Hopefully at that point I can fit the real 1983 event plate from the RAC rally to the Kevlar bonnet.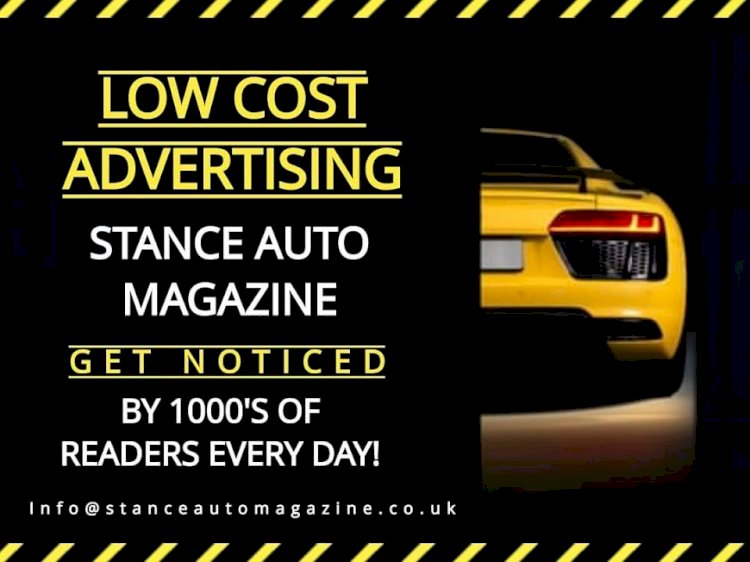 If you would like your Car and Story or Your Business Featured like this, Please
Email: Carla, Shannon, Andz or Admin, they would love to hear from you.
Our site contains links to third party websites. We are not responsible for the privacy policies, practices and/or content of these web sites. Their use is at your own risk.