Project Citroen C2 VTS Track Car - Robert Evans
He was going to let the cage go with it to the scrapyard and instead he said I could have it. We removed it and it is now plated and welded securely into the car by Ryan at Pitstop.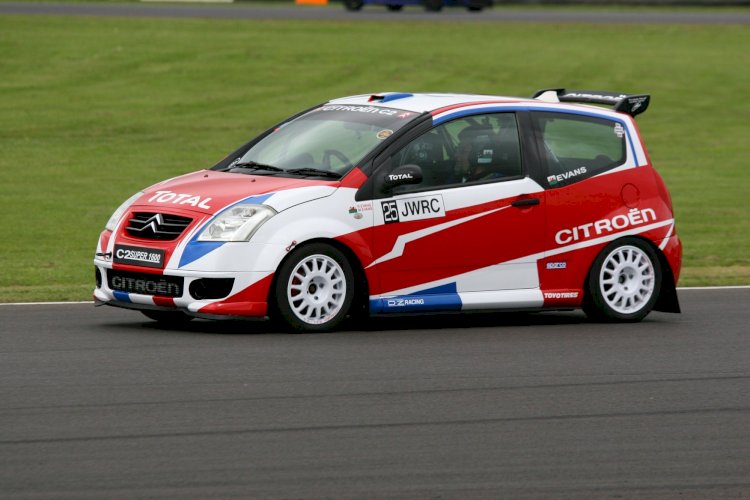 Check out our other sections in the CAR SCENE and our MERCH STORE
More images in the slider above
Project Citroen C2 VTS Track Car
Robert Evans
Instagram:@rob_c2
Myself: I am 30 years old, from South Wales. I have owned my first Citroen C2 since 2006, still got it, learned to drive in it and never parted with it. I have a real passion for cars, I have since as far as I can remember. Be it playing with toy ones when I was young, or on the PlayStation and Xbox when growing up and now the actual machines themselves. I have always been into rallying when growing up, me and my dad going to night road rallies and the 'Network Q' now known as Wales Rally GB almost every year without fail. I also love attending car shows during the show season. I attend all the 'Castle Combe Action Days' as well as a few others. For many years I attended the shows with a club or applied within the 'show and shine' categories or with my good friend Jason and his detailing brand company; Jayswax.
The C2 track car idea came about when in 2018, my old car, my Corsa VXR missed a deadline for Spring Action Day I still attended and watched a lot of people having a blast around the track and I thought I'm actually done turning up at a show and just polishing my car and leaving it for others to look at and I want a go of that. In October 2018 I bought the car, completely standard and set about over the winter trying to create my vision under a budget ready for spring action day 2019.
I set about completely stripping it out with the assistance of my dad, leaving nothing unnecessary in there, soundproofing, headliner, seats, airbags, all trim, half the dashboard, door cards, speakers, radio, aerial and all wiring that was no longer needed etc. It was all binned. I managed to source a roll cage from a good friend at Pitstop Garage whose rally car had become uneconomical to repair and he had replaced it and was breaking it. He was going to let the cage go with it to the scrapyard and instead, he said I could have it. We removed it and it is now plated and welded securely into the car by Ryan at Pitstop.
I sourced a pair of Sparco seats from a classic mini and the owner was going back OEM so I purchased them from him for a bargain, at the same time bagging myself a set of OMP harnesses too. I fitted a snap-off Kode Steering wheel wrapped in carbon fibre, the same carbon which I used when I created my own carbon effect door cards. At the time Citroen C2 track car door cards were unavailable.
I used poly board which was actually used for cinema advertisements signage (I think Mary Poppins is on the back of one) ha! I created a template of an original door card and after 3 attempts I perfected them, wrapped them and fitted them with rally car door handles. I also used a piece of this material to fill the space where the stereo used to be and used it to relocate the window switches, and the horn button and also mount my Omex rev limit controller.
For any passenger who was to come out with me, I fitted a motormen foot brace, and grip tape on both front footwells. I relocated the battery to the boot for weight distribution and added a cut-off switch to the created dash panel too for safety. A spare wheel post was added and fixing points were created to hold one in the rear beside the battery.
Enhancement modifications started with the relocated battery, then I bought the track spec kit to raise the gear shifter and tighten the throw on the changes. The engine has benefitted from a simota carbon induction kit, Toyosport 4-1 manifold which has been heat wrapped along with the decat pipe. A full stainless exhaust system, pro sport coilovers, Brembo brakes with MTEC discs all around, and Brake cooling ducts created from the fog light surround direct feed onto the discs. I was really lucky enough to secure a set of OZ alloys which I had refurbished in white and matched the look of the car, however, they are no longer the main used wheels as I came across an amazing find, a set of genuine ex-Citroen works Speedline alloys.
These did have all the previous rally safety check stickers on them where they had travelled the world, rally Poland, rally Portugal and also rally Finland! I however had these refurbished too and unfortunately the stickers could not be salvaged. As well as a works spoiler I managed to find, by a lucky chance, a fibreglass s1600 Citroen Spoiler which was such a bonus to add to the look I was going for. Talking about the looks, That is my favourite part; the wrap that my good friends at Smart Graphics, Ystrad Mynach brought to reality for me. It transformed the car from a budget build track car to something amazingly eye-catching!
When taking the car to the local weighbridge it was just over 1010kg with 1/2 of fuel. This results in almost 100kg in weight loss, doesn't sound a lot considering it was stripped but the cage added a lot of that weight back and there is still a lot of room for improvement. I will, in the future, remove the glass, cut any non-structural metal out, buy some carbon fibre panels and also a dream is to fit ITB's in there. It would be how I visioned then.
The reveal in March 2019 didn't go as planned, myself and my friends at Smart Graphics worked til the day before the show putting the final touches on the car, however, it was all in vain, as it broke down on the way to spring action day with a failed timing kit, ruining the reveal, losing 2 track sessions and worst of all, destroying the engine. It bent every valve and chipped every piston. A replacement was sourced within days and was fully refreshed and replaced the destroyed lump in a day by my mate Josh at Pitstop Garage. Since then it has been on several track sessions and worked like a dream. It by far isn't the fastest, but it is so much fun.
Due to COVID-19 my Spring Action Day curse was struck yet again and the show was cancelled. I have plans to hopefully attend at least one show this year but I am not too concerned as I have just become a dad for the first time this May and all focus is towards her. The car isn't going anywhere so we have plenty of time to enjoy it next year.
Cheers
Rob Evans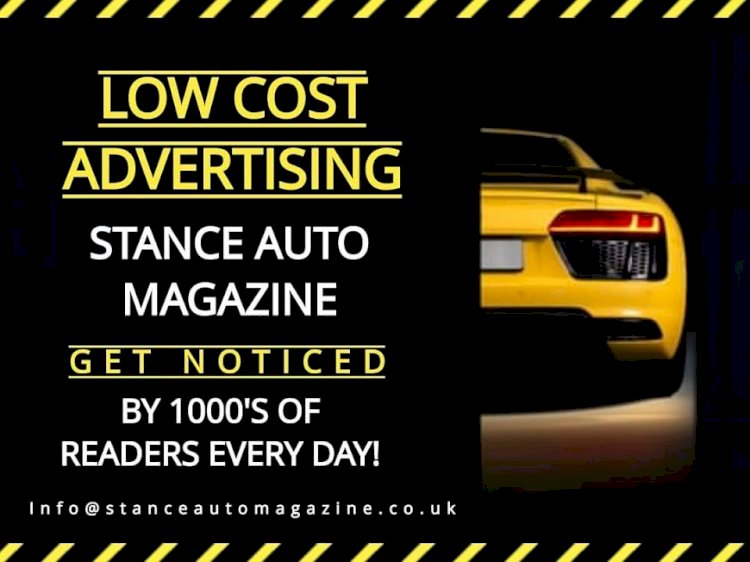 If you would like your Car and Story or Your Business Featured like this, Please
Email: Carla, Shannon, Andz or Admin, they would love to hear from you.
Our site contains links to third-party websites. We are not responsible for the privacy policies, practices and/or content of these websites. Their use is at your own risk.