Welcome to Car Club West Midlands UK
A great group with plenty of active members and a lovely bunch of Admins and Moderators, a really nice place to hang out, head over to these and give them a join
Check out our other sections in the CAR SCENE and our MERCH STORE
This is a FAMILY-BASED CLUB, unlike other car groups/clubs.
Here is a clip made by a guy from BBC Oxford known as our Tim. It's abt 1 month old
This CLUB is for all vehicle owners and car enthusiasts within the West Midlands region and associated cities nearby. We do meet with our members/crews/reps & admins mornings/mid-day/afternoon & evening so that everyone can attend anytime they want as we understand that not all car enthusiasts can make it at certain days or time. Any questions please DM me.
The group is associated with anything vehicle-related.
Any advice or recommendations within the west midlands to fix your vehicles or where to buy parts etc, regular meetups or sharing your pride and joy along with DIY write-ups.
We also work closely with many other car clubs(groups) & other local businesses; some associated with vehicle modifications, servicing, MOT, tyres, bodyworks, wraps, alloys refurbishment etc and many more which are available through our membership discount schemes.
Feel free to share ongoing projects or complete cars to share their experiences.
The rules for this group are to have everyone get involved, don't be shy even if you don't think your car is good enough or even on the road it doesn't matter it's about sharing. NO BACK SEAT SITTERS OR YOU WILL BE REMOVED & probably get banned.
Please no rude comments or bullying or trolling of any kind please remember this group is made for everyone.
We respect all other clubs, their members & vehicles around the country so please no bad-mouthing anyone.
NO FOR SALE ADS or how much it's worth queries as there are plenty of other groups that do this. If you are here for passion, don't try to ruin it by posting business promotions or trying to promote your business. If you want to do so, contact the FB page for guidance on how we can help you.
NO sharing other clubs' events, or promoting other car groups as this is not the platform for them. If you want more info contact an admin team
NO YouTube sharing or subscribing to this or that
ANYONE BLOCKING ANY ADMINS/MODERATORS WILL BE PERMANENTLY BLOCKED & BANNED!!! This is supposed to be a fun place, relaxing chat and NOT creating silly arguments etc
Any issues at any time or have any questions/queries please call our hotline during working hours or message our WhatsApp hotline 24hrs/7days or the official Facebook page www.facebook.com/CCWMUK
The story behind Car Club West Midlands UK also known as CCWMUK on social media platforms.
Basically in June 2013, I had a car crash and I am now disabled. While I was bed bound for the past 2 and a half years I was regretting that I will never be able to drive ever again and that my automotive passion is just going to die with me.
Slowly with my team medical and neurological team I started walking and have been able to drive for the past 2yrs.
We are now part of the United Car Groups a community of car groups who have come together through Stance Auto Magazine to help make the car community a better place for the whole community to enjoy and get involved in, Organising more Events, Shows, and Competitions, across the whole community.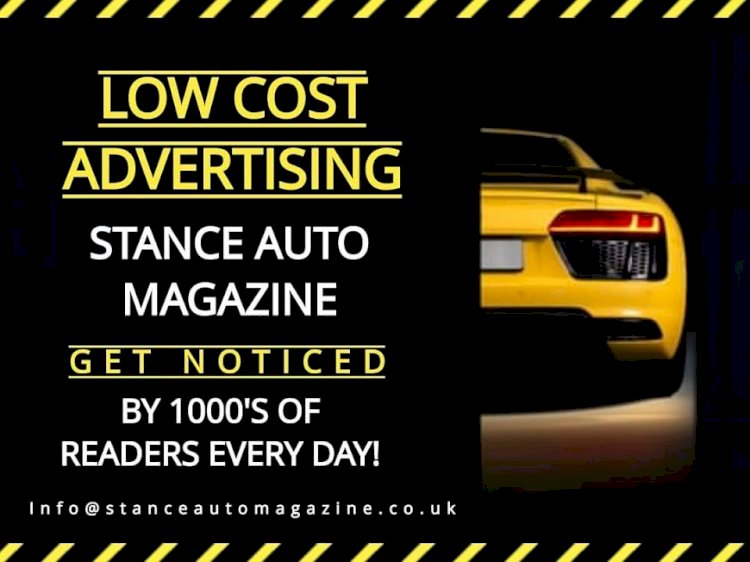 If you would like your Car and Story or Your Business Featured like this, Please
Email: Carla, Shannon, Andz or Admin, they would love to hear from you.
Our site contains links to third party websites. We are not responsible for the privacy policies, practices and/or content of these web sites. Their use is at your own risk.