Nissan Silvia S14 - Alex
I've been into cars & motorsports for as long as I can remember, my dad was a petrol head, so growing up cars were something I was really fascinated by.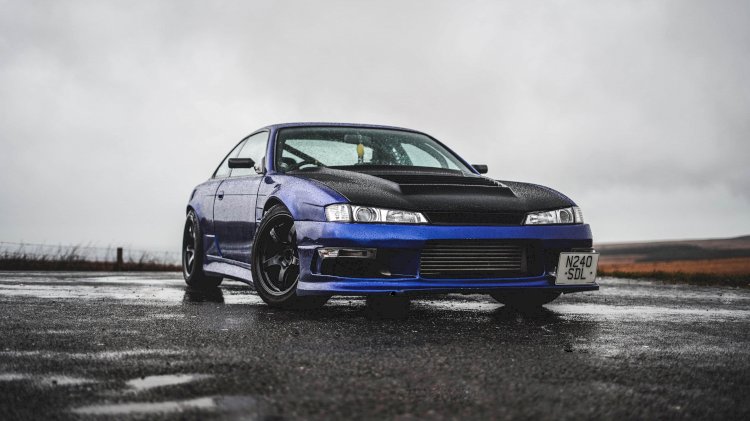 Nissan Silvia S14
Join us on Social Media YouTube, Facebook Group, Facebook Page, Instagram
We are listed on Google News give us a Follow
More car images are in the slider above.
Hi all,
My name is Alex from Bolton
Instagram: @aleximofletcher.
I've been into cars & motorsports for as long as I can remember, my dad was a petrolhead, so growing up cars were something I was really fascinated by. I still remember parts of f1 races from when I was 6 years old, I was a Michael Schumacher fan at the time as it was the early 2000's.
Later on, I got into retro sports cars from the 90's mostly Japanese cars and I made it my goal to own one someday I finally did when I was 20, it was a Mazda Mx5 NA. I loved it but ended up selling it when I was 22 as I bought a Nissan skyline r33 gtst. The skyline was a great car but it was rotting away and I fell out of love with it because it was such an effort to maintain and wasn't worth the money I was putting into it.
After I sold the skyline I was on the market for something clean and the Silvia (s14a) I have come up for sale. Incredibly clean inside and out, with not a single spot of rust... So I bought the Silvia. I just had to wait 2 months for it to be imported from Yokohama, then another month and a half to register it. The car was heavily modified when I purchased it, it was previously owned by BN Sports in Shimotsuma.
It has
Nismo 555 injectors,
GReddy t51 turbo,
HPI intercooler Kit,
koyo3 aluminium radiator,
z32 maf,
hks evc boost controller,
exedy paddle clutch
Nismo 1.5 way LSD.
It's all good to run over 400bhp. It is currently sat on 326power coil overs, d'max tear camber arms and tow arms and Rays gram lights.
The roll cage is a Cusco 8-point cage and most of the interior trim has been removed apart from the dash and door cards. The car is incredibly loud from the inside and it's a stiff ride but it handles better than any car I've ever driven as it only weighs 1170kg. It's something I'd recommend to anyone that wants to buy a turbo rwd retro car for under £10,000 but It's not something that I could drive daily.
I would like to track it once I've rebuilt the diff but for now, I just take it to events and shows or out for a drive through the hills in the sun. I can definitely see myself owning it for years to come but I'm still holding out for other cars in the future. I'd really like a Mazda rx7 fd next, then an r32 gtr but I'm happy with what I have at the moment. If you have the opportunity to buy any chassis, go for it, I do not regret it one bit.
Thank you for reading my article.
Don't forget to follow me on Instagram.
Alex
All Photographs are supplied and owned by the Photographer named, our Photographers can be found HERE!
Please leave your comments on my story in the comments section at the bottom of the page, it helps the story get more views and reach the Printed Magazine, Thank you.

'The future is bright as long as we can still Smell the Fumes'
All of our Magazines can be found on Amazon, they Print and Deliver worldwide, Stance Auto can not be held responsible for the final print, and all complaints and returns must be directed to Amazon.
UKTM no: UK00003572459