Courtney Read - Nissan Silvia S15 SpecR
Currently sat around 200bhp maybe more, basically stock at the moment. I've only done a few interior modifications and external modifications which is stage 2 clutch and lightened flywheel.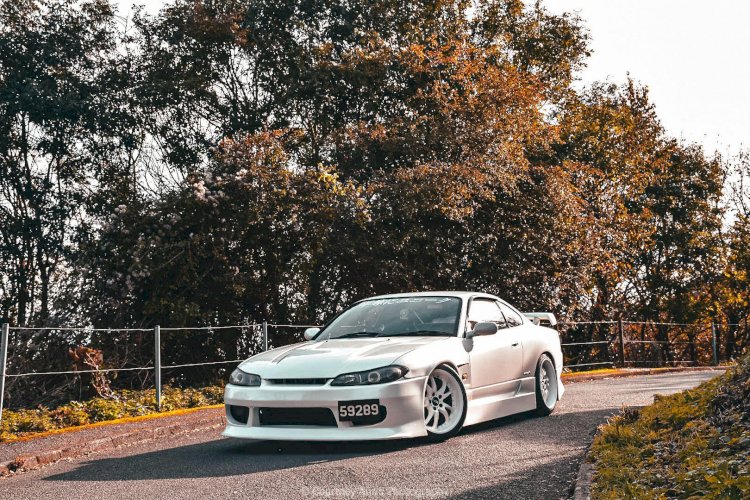 Please join the site and our new Facebook group, you can Post your cars there, this helps us find more HOT cars, Thanks.
hi I'm Courtney Read,
Nissan Silvia S15 SpecR
I'm 23...I live in Guernsey, the Channel Islands. My hometown is Elgin in Scotland.
My Instagram is @bitchb0ss & I also run and own @EquallyUniqueCIUK a local car group for the Channel Islands even have UK supporters.
Being in a family where I've been brought up around the love of fast things, just ended up being in my nature. I was first into bikes.. then mainly cars now but I still love bikes too!
My Grandad is Phil Read, 8 time running world champion of MotorGP & my Dad, Mike Read was in the RAF at 18 & still flies the biggest freight & commercial planes in the world.
This is not my first & I'm hoping to keep for the longest out of all the cars I've owned.
My first car was a Peugeot 106 Quiksilver, little 1.4, 16V.
I drive different cars on a daily basis to keep them all running.
I drive a Ford Fiesta mk5 zetec's puma converted track spec.
Stock 1.7 puma engine running at around 123bhp.
I drive a Ford Fiesta mk6 ST converted to being 2ltr turbocharged, currently around 240-260bhp.
I drive a Nissan Silvia S15 SpecR, fresh import from Japan in pearl white.
Currently sat around 200bhp maybe more, basically stock at the moment. I've only done a few interior modifications and external modifications which is stage 2 clutch and lightened flywheel.
They're never finished! there's always something I have to do to them! More power gains and exterior modifications need to be done on my Silvia along with new wheels & tubular manifold. The Silvia is my main priority.
Work has been done entirely by myself and my now ex boyfriend as we shared the love for cars and I would have listed his cars also but we are no longer together.
The story I would like to share is.. I have a terminal illness, called Cystic Fibrosis with no cure currently available.
I live for my cars & I do what I can when I'm physically and mentally able to do so. Most of the time I'm bed ridden & struggle to breathe & I'm always extremely fatigued too.
Working on cars isn't a clean or hygienic hobby. I've been hospitalized many times due to dust, cold, fumes & dirt exposure.. but that never stops me doing it over and over again.. it's the main thing I look forward to doing and planning on what to do next. Whilst I spend weeks away from home in Southampton Hospital.
I don't have a job but the little car community page I run helps and I don't even do it for the money you know? Not the point in it. I'm supported financially other ways also.. and I always tend to get free cars, do them up and sell them on also. So I survive & very grateful to still be here.
I've wanted a Silvia for as long as I can remember and previously owned a Mitsubishi Evo8 540bhp which was also a dream car for me to own. As soon as I was able to get rid of my previous pride and joy which was a ford fiesta mk7 zetec s.. which I was well known for, I had been featured in car magazines because I put it on air, did my own unique thing with the car from top to bottom and inside and out.. I did boot build in the back, I supercharged it, was on cosworth wheels and the whole car was just custom for everything I added to it. I spent well over 15k on the mk7 fiesta and it was running at a nice 240bhp on stock internals. Took me five years to get my fiesta how I wanted it and it was worth every penny!Now I want to put my own stamp on my Silvia & I intend on doing so.
I couldn't have gotten my fiesta to how it was without the help of friends in the UK who had supercharged their own mk7's but were no longer owned / running.
So big thanks to Addam Mcgonigle & Phil Studley.
Big thanks to James & Kieron at JL innovations locally where I live for the custom setup and map for the car, thousands were spent with them but it was worth it! It was done properly and I paid the right people to get the job done beautifully!
All fantastic groups I currently follow:
These are all my favourite pages I have on my Instagram, there's more probably. I own "EquallyUniqueCIUK" too. I have been featured on their pages and been at car shows with most of the groups.
I go to Japfest, Modified Nationals, Ford Fair & do track days In France at Le Mans.
My most favourite & best experiences at each show. Le Mans was a dream to start doing track days & I am planning to do more.
I never normally bother with competitions at shows, I just like the be apart of something
My current car I own is my dream car.. which is Nissan Silvia S15 SpecR. I saw one locally in Jersey about 5 years ago and I've wanted one since. I didn't even know they existed but I was drawn to it instantly!
Pearl white was my most favorable colour too! I never thought I'd be able to get one at 22 I'm now 23 soon to be 24! & this is only the start of my journey with the car!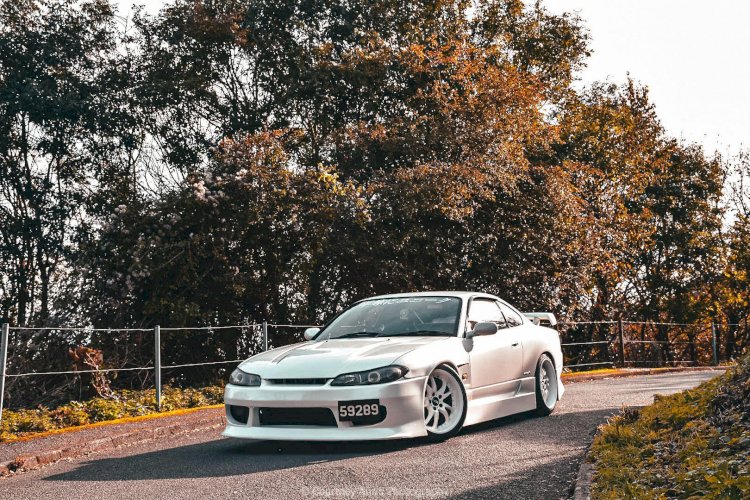 If you would like your Car Featured like this, and can do a write up like or similar to this
Email: CARLA, SHANNON, ANDZ or ADMIN, they would love to hear from you.