David - 2018 Dodge Charger Scat Pack
I call the car 'Hornybee392' because it is a Scat Pack and the bee has an antennae. I do not really care about the antennae so I changed it into horns.
Check out our other sections in the CAR SCENE and our MERCH STORE
More images in the slider above
Hi all,
My name is David and my car is the 'Hornybee392'. I reside in Roseville, CA and I currently drive a 2018 Dodge Charger Scat Pack.
Instagram: @hornybee392
When I purchased the car it was from a car auction. I sell to car dealerships and I have been in the business for quite some time now. I went to go and buy a Black Scat pack and I ended up buying the Yellow Scat. I was shocked to hear that I won the yellow car instead. My friend turned around to me and said "Don't you like yellow?" of which I then turned back to respond "Who the hell likes a yellow car!?" and I started to freak out! Now, I can't even imagine owning any other coloured car, it has to be yellow!!
I have always been a little bit of a tinkerer when it comes to my cars and motorcycles but have never tinkered a car to this extreme… This car was nothing but yellow and even yellow rings on the rims. That the first thing I ever removed, the yellow rings! I did pay someone to wrap my roof and shark fin however, the guy was a hack! When he ripped off the first roof he rolled it into a ball and threw it into my garage. I said "Why did you do that I could have used it for something else?", then when he proceeded to hack the roof the second time, I just said "Give me back my money and get out!" Now as it happens, I am taking him to court and I ripped off everything he did because it was pure junk!
The first thing I ever wrapped was my Scat Pack front right rim. Never had I ever wrapped anything and the first thing I went and wrapped was a rim! I have done all the modifications myself and there has been quite a lot of mods. Here goes a free tip, for all cars that have shark finds, DO NOT ever wrap them, go to the dealer and get a factory painted shark fin, believe me you will thank me later.
I call the car 'Hornybee392' because it is a Scat Pack and the bee has an antennae. I do not really care about the antennae so I changed it into horns. From there my theme was set! What makes the car unique? I would say the fact that it is yellow and the scat pack. I have even had the projection lens etched with the Hornybee.
I have pretty much done everything you can think of on the Hornybee. I have even switched out the Scat Pack bee on the side of the car and made a 4 inch Hornybee and filled its eyes with red. I now have the 4 inch red eye Hornybee.
I have never taken off a panel on a car let alone a whole front bumper but, to do the lights on the charger you must remove the WHOLE bumper. I know what a pain! Believe me a lot has been learnt from doing all these modifications.
I am originally from Wisconsin and I have never been a petrol head like this before but, I really love it now! If you want it done right, you have to do it yourself. I was sponsored by American Brother Designs for Spring Fest 15 in Pomona Raceway this March. Well we all know how that all ended up thanks to COVID-19.
Scott is the owner of American Brother Designs and I will represent them hopefully in 2021 next year. They set up my whole engine compartment and my cab stuff too!
It's funny, when I was trying to figure out my stripping, I took some black glad bags and cut them up and placed them on my car to see what the Hornybee wanted. The Hornybee was meant to have the racing stripes on the front and back and the roof had to "bee" a solid black.
I have done all the lights from the headlights to the grill, under glow, engine, cab and of course the Hornybee's trademark which is the lit up honeycomb hood scoop. After all every bee needs a lit up honeycomb.
I am almost done doing all the desired modifications, thank god! But, then what will I do?
I you take a look, I even honeycombed the underside of the hood and deck lid in the engine compartment. I love the "BEE" theme so much I even put a honeycomb LED lighting system in my garage. After all he Hornybee392 needs his honeycomb at night.
I only have plans to do a few more things to the "Bee". I would like to soup it up a bit with a PCM swap and a good remap. I will then "BEE" well over 625 horsepower. I am semi-retired from selling to car dealerships so I guess this all goes hand in hand. I had a car alarm installing business for new car dealers, no, it's not what you think, I am too damn big to crawl under dashes so I had a crew of guys that did that for me. I just got too tired working 18 to 20 hours a day and paying more taxes so I decided it was time to shut it down.
Now I just rep for a couple of car warranties and Gap insurance company. It is much easier now and I have a lot of great dealerships I have been working with for a long time now.
Life is good and the Hornybee392 seems to spread a lot of love. Everywhere I go, I get from kids to adults waving at me all the time. It was rather weird when everyone started doing it and now I am totally used to it.
So if you happen to see the "Hornybee392" roll by you, please give me a wave.
Hornybee forever.
David.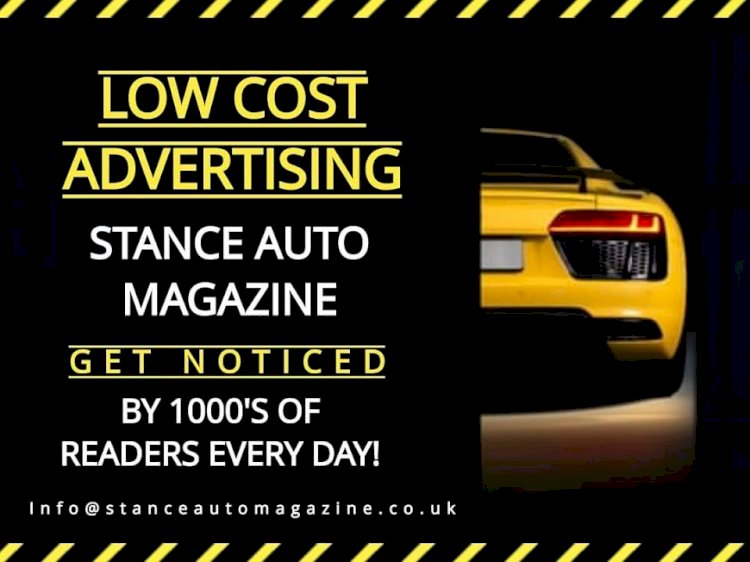 If you would like your Car and Story or Your Business Featured like this, Please
Email: Carla, Shannon, Andz or Admin, they would love to hear from you.
Our site contains links to third party websites. We are not responsible for the privacy policies, practices and/or content of these web sites. Their use is at your own risk.