Freddie Williams - 94' Toyota Supra TT 6 Speed
I was a typical teenager that enjoyed sports cars especially exotics. My walls were littered with posters of European Supercars. Living in the U.S.,
Join Stance Auto Mags Group Like our Facebook Page Follow us on Instagram
Check out our MERCH STORE
More images in the slider above
Hello everyone,
My name is Freddie Williams, from Baton Rouge, Louisiana, USA and I drive a 94' Toyota Supra TT 6Speed.
Instagram: @roadjet94
I was a typical teenager that enjoyed sports cars especially exotics. My walls were littered with posters of European Supercars. Living in the U.S., the JDM market was starting to make an impression with sporty cars and tons of performance parts to make them even more fun.
My first car was a Toyota Celica GT with a proper 5-speed manual gearbox. I wanted a Celica, Supra or a Mark III Supra, but they were out of my price range for a first car. Once the Mark IV came out, the Supra quickly became an icon and my "realistic" dream car. Sexy styling that was ahead of its time and creating headlines with the now legendary turbocharged 2JZ.
It took some restructuring of my life, but I was on a mission to afford my dream car. Along the way, I have owned a Honda CRX, Prelude, Pontiac Grand Prix GT supercharged, 2 Audi TT's, Volkswagen CC R-Line and JCW Mini Cooper. I installed performance parts, aftermarket wheels and custom paint jobs to my daily's. Mix in a few motorcycles, GSXR 600 & GSXR 1000 and speed became an obsession.
I was searching for over two years when I finally found my Supra. It is a 1994 USDM Super White Toyota Supra Twin Turbo with 6-speed and Targa Top. It was unmodified with 32,000 miles in showroom condition. My life was complete. I had accomplished what most kids only dreamed of while staring at the posters on their walls at night. That lasted about a month before the desire for…. more. So, I put every bolt-on available to classify the car as a BPU++. It had around 500hp and life was good.
Fast forward to 2018, still sporting the factory clutch and never having to do any motor or transmission work I decided to give the car a refresh at 74,000 miles. So, what do you do with a then 24-year old car that the factory turbo's started developing lean spots from years of boosting at 20 psi. Go Big or Go Home!!! Well I had to be practical and decided to build a street legal "racecar" that could be a dependable daily driver and still have AC. The heat and humidity in Louisiana are enough to make Satan sweat.
I decided to strip the car to the unibody frame and build it back from the ground up. Not because it needed it, but because it deserved it. My goal of building a 1000hp car is ensuring each component part complements each other. I quickly realized that the scope of this project would require a performance engine builder that specializes in the 2JZ. Enter James Ward (Instagram: @wardautoracing) from Ward Auto Racing in Waller, Texas. After our first conversation, I knew this was the guy that I wanted to build my car. I knew my vision would come to life with his passion and expert knowledge in everything Supra. It took a few months to create a masterpiece. It included rebuilding the motor with forged internals, ditching the Twins for a Single and going to an AEM standalone tuned for E85.
Tuning / Engine:
3.0L 2JZ-GTE machined and rebuilt with below internals
Wiseco Piston Kit
ACL Race Main & Rod Bearing Sets and Washers
APR Main & Head Studs
Brian Crower HD Rods and Billet Keepers
1ZZ Shimless Bucket Conversion Kit
GSC P-D S1 Cams & Valve Spring Kit
Fluidampr Harmonic Balancer
3Port MAC Boost Solenoid
PHR Street Torque Turbo Kit (Precision 6466 Turbo, Manifold, Waste gate, Oil lines, air intake pipe, air filter, downpipe, Tial BOV)
AEM Infinity 6 Standalone with all sensors
BTI 3.5" Touch Screen Display mounted in factory clock hole
WAR 1000HP fuel system with FID2000 cc injectors, Dual Walbro 450lph pumps, filters, lines and fittings and Aeromotive Regulator
Billet Intake Manifold powder coated black with 90mm throttle body, fuel rail, new speed sensor and PHR throttle cable
Battery Relocation Kit with new 0AWG power and ground cable with 250-amp fuse and specialty holder
Odyssey PC1500DT AGM Battery
OS Gilken Triple Plate clutch for V160, APR flywheel, bolts and Tilton/Grannas adjustable Throw out bearing
WAR Catch Can with filters, lines and bungs
PHR Billet Timing Belt Tensioner
Titanium Turbo Blanket
PHR Traction Pump Delete kit
Koyo R1856 Radiator
Greddy Front Mount Intercooler
PHR Deluxe Power Steering Reservoir
PHR Air Induction Inlet Plate
PHR 160 Degree Thermostat
NGK 2668 Spark Plugs
Custom 3.5" downpipe
HKS Super Drager 4" Exhaust
DC Power 180-amp High Output 2JZ Alternator
Chassis:
HKS Hipermax MAX IV GT Coil overs
Stop Tech Power Slot Front and Rear Rotors
EBC Red Race Brake Pads
Goodridge Stainless Steel Brake lines
Brake Caliper rebuild and powder coated black
TRD 28mm Front and 17mm Rear sway bars
18" Niche Vicenza Mono II Forged Wheels in Gloss Anthracite
Toyo Proxes Sports in 245/40 Front and Toyo R888r in 315/30 Rear
Hood Quick Lift Gas Shocks
All Bushings, steering column, rack and pinion, wheel bearings OEM replaced
Exterior:
Original factory Super White Paint job (26 years old)
Resprayed engine bay in Super White while engine was out
V2 Style Front Lip Spoiler
Venom Automotive Supra Aerial Delete
Toyota Series 2 Headlights, Taillights and front turn signals
Full LED bulb replacements
Ceramic Tinted Windows
Interior:
New Upholstered Front and Rear Seats
New 98 Supra Steering Wheel
Repainted S1 dash panels in S2 Finish
Stu Hagen LED Upgraded TRD Gauge Cluster and HVAC
Kenwood DMX906S 7" Digital Media Receiver
Kenwood eXcelon XR901-5 Amplifier
Focal PS 165F3 full component 6 speaker system
JL Audio 10W3v3 Subwoofer
Wicked CAS Magic Box (for subwoofer to still fit Targa in hatch)
Custom built spare wheel cover to hide amp, battery, crossovers, etc. and audio install by my good friend Chad Louque (Instagram: @nc_chadl)
Since completion, I ran a couple top end runs and ran a best 215 mph. For traction purposes, I have the boost staged by gear putting out 18 psi in 1st, 24 psi in 2nd then 40 psi 3-6 gears. I have been going to car shows since I was a little kid. Always loved the environment, variety of vehicles and builds but never considered putting a car in one. After getting tons of compliments on my car, I decided to see how well received judges would see my car so entered my first three large annual car shows and won awards at all of them. Even had a chance to bring home best Import/Exotic and a Kids Choice but was beat out by a McLaren 720S. I guess if you must take second place to one of your other dream cars it isn't all bad. Along with the McLaren, a 911 GT2 or GT3, Ferrari 488 Pista, Wide body Nissan GTR and a Twin Turbo Huracan are on my dream car list.
Thank you for reading my article,
Freddie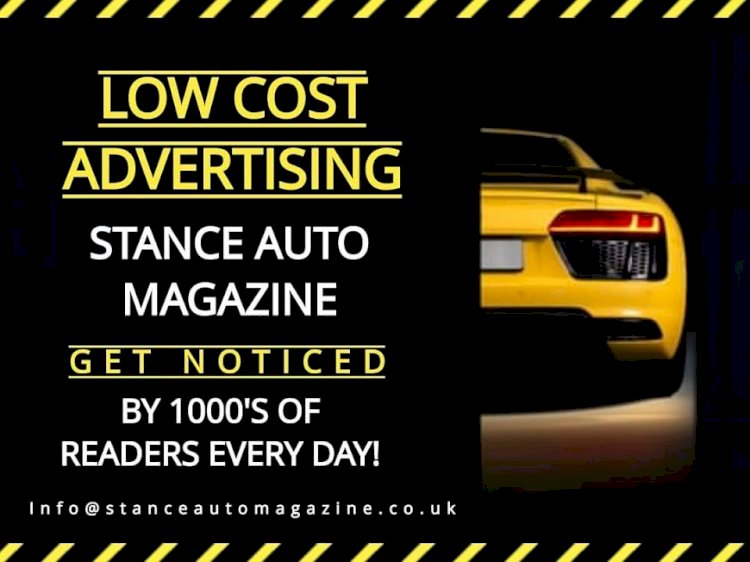 If you would like your Car and Story or Your Business Featured like this, Please
Email: Carla, Shannon, Andz or Admin, they would love to hear from you.
Our site contains links to third party websites. We are not responsible for the privacy policies, practices and/or content of these web sites. Their use is at your own risk.