Jamie Rimmington - 2007 Subaru Impreza
It's a limited edition 2007 Subaru Impreza GB270 number 284 of 300 made (300 salon model and 100 wagon).
Check out our other sections in the CAR SCENE and our MERCH STORE
More images in the slider above
My name is Jamie Rimmington from lincolnshire, a 22 year old CAD/CAM engineer for a security door company.
Instagram: @jamierimmo_100
2007 Subaru Impreza GB270 #284 of 300
Me and my dad have always been petrol heads from the day I can remember. When I was younger I was more into bikes until I started going towards cars in 2006 when my dad brought home his almost brand new 2006 Subaru Impreza WRX hawkeye, from the moment I went out in it for the first time I said one day I will own one of these which I know do. From that point I was looking at cars although I couldn't have one due to my age so I had to settle for the off road bikes until I could drive.
From the moment I passed my test I was off. Getting my first car a 2005 Ford Fiesta 1.25, it had the full 'gtr' body kit and 'gtr' alloys and yes it's actually a thing the gtr kit for a fiesta 1.25, I had to google it at first too as I didn't believe it. From that I traded the car in for a 2008 Ford Fiesta Zetec S and that's when it really changed for me. Nick Parkin came to me asking if I wanted to join his club (Lincs Ford Group) and I jumped at. From that moment I have attended almost every car show I was able to from the local Doncaster show and Mapplethorpe show to ford fair/ ford fest and trax all with them and even though I now own a Subaru I am still apart of the Lincs Ford Group family and join in which as much as I can and continue to support them in every way, one day I will own another ford though so they haven't got rid of me that easy.
So to the car;
It's a limited edition 2007 Subaru Impreza GB270 number 284 of 300 made (300 salon model and 100 wagon). The car comes standard with the Prodrive 270hp map, Prodrive quickshift gearbox, Momo gear stick, Prodrive lowering springs, Prodrive GT1 alloys, Prodrive boost pipe, Prodrive front splitter/ rear trim, Prodrive spoiler, stainless steel front upper and lower grill and a number plaque near the handbrake which states which build number it is (all are still fitted to the car and exclusive to this model). It does also come with a Prodrive exhaust from standard.
The GB270 is the final model of the traditional Impreza shape before they swapped to the hatchback version.
The GB In the name was to commemorate Subaru's most successful rally stage, Rally GB. The 270 is the power standard in this model at 270hp (310lbft which gives these more torque than the STI model of this year) thanks to Prodrive's map.
I bought the car in 2019 and have since fully refurbed the brake callipers with new stainless steel pistons and boots, fresh repaint and oem stickers along with HEL braided hoses, brembo pads and discs, from that it's also had the wheels powdered coated to the traditional Subaru gold and ceramic coated with Gtechniq C4 finally wrapped in brand new Michelin Pilot sport 4 tyres to finish it off.
The GB270 also has Prodrive mud flaps, Forge BOV, Japspeed angled exhaust and a boost gauge as well as multiple different security upgrades.
The GB270 had the oem cassette player in when I bought it but unfortunately I don't own any cassette tapes so it has been changed to a more android head unit which seems to be limitless with that it can do from connecting to the obd for the torque app to downloading anything you can on a tablet to even having a reverse camera.
I would say although my car does look like your usual blue Subaru with gold alloys to your average person, anyone that's a car enthusiast knows it's not something you see every day and unless you know Subaru's well you won't know that it's a limited edition GB270. It also does look very unique with the small limited run of this exact model style thanks to Prodrive.
We do also have our own owners club for the car (GB270 owners club) the below statement is from the website (In 2007, the GB270 was developed as a special edition Impreza WRX. In collaboration with ProDrive, a run of 300 saloon cars and 100 wagons were produced to celebrate the achievements of Subaru in the WRC events.)
These vehicles were available with a host of optional extras and produced a very striking vehicle that symbolises all that Subaru intended when the original classic Impreza hit our streets in 1992.
My dream car although it's very common for people to say it's theirs too is a 2002 Nissan Skyline R34 GT-R in either silver/blue or a 1967 ford Shelby GT500 fastback (Eleanor)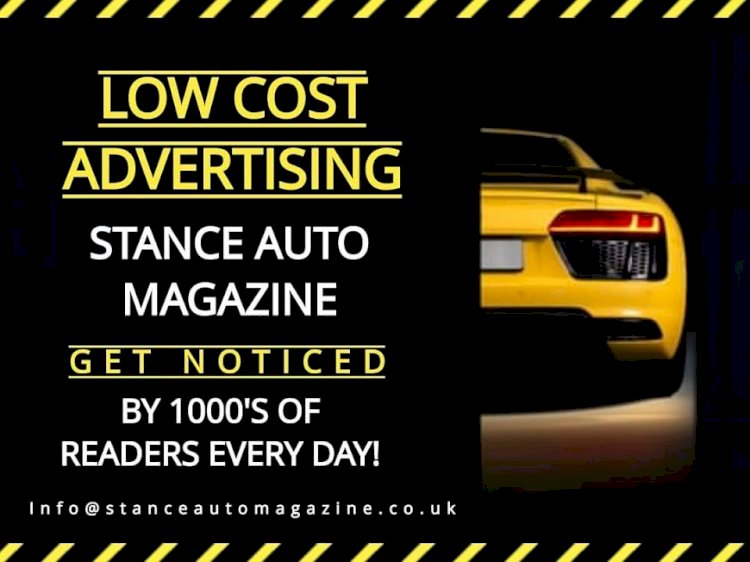 If you would like your Car and Story or Your Business Featured like this, Please
Email: Carla, Shannon, Andz or Admin, they would love to hear from you.
Our site contains links to third party websites. We are not responsible for the privacy policies, practices and/or content of these web sites. Their use is at your own risk.