Leon Denton - Honda Civic Type R GT
It had to be a car that I would love for a long time and also something that was quick and could be modded.
Join Stance Auto Mags Group Like our Facebook Page Follow us on Instagram
Check out our MERCH STORE
More images in the slider above
Name : Leon Denton
Job: Mechanical Engineer
Instagram: @LTD_FK8
Car: Honda Civic Type R GT
Photographer: @_zedmedia
Stats: 335BHP
420ft-lb
0-60 – 5 secs
All long as I remember I have been into cars but what really got me into the scene is probably when I saw a modified section at goodwood festival of speed. After that I was always looking at cars which I could get once I could drive and mod straight away.
My civic isn't my first car. I have had a few since I've been driving. I started in a 1.2 vauxhall corsa C which I loved to drive but had to get rid of that due to high mileage and need something more reliable. After that I had a Corsa D as a stopgap till I went out to buy an Astra GTC which I had for 2 years.
Then after that I had company cars for 3 years which consisted of Vauxhall Astra GTC, Insignia and mokka. Best company car I had at that time was the Insignia. IT was comfy for long journeys and great on fuel. Once I decided that the cars on the company scheme weren't for me anymore I went out to look at cars.
It had to be a car that I would love for a long time and also something that was quick and could be modded. So I went looking for a hot hatch as I need to use it daily too. I decided I'd take the golf R, Seat leon Cupra and the Civic. Once I saw the Civic in person I knew that was the car for me straight away. I grew up with Fast and Furious coming out and need for speed underground games. You look at the civic and you see the styling of all of those games and films. Once I drove I drove it once I had so much fun that I didn't bother looking at the other cars. I NEEDED ONE!!
I started with a new intake. I decided to go with the Eventuri. I took it down to @DreamAutomotive which now does all my mechanical work. Phil is a really knowledgeable guy and he is worth hitting up with anything Honda related. I was then asked if I wanted to loan the car to Eventuri to test their turbo inlet tube. Which they aloud me to keep after the trial. I also got their engine cover. All of their parts are carbon fibre which I think looks amazing.
I have also had a red underglow fitted. I also fitted footwell lights myself. Just after lockdown I was able to get it wrapped in a sick colour. It is called Lively Green by Avery Dennison. A company called C2F4 Designs in Chelmsford. Unfortunately the pandemic has forced them to shut down but Joe and Ben were the best. The job they have done is second to none. It is perfect.
Future mods will include new exhaust, remap and intercooler.
I go to a lot of CtrlUK meet, Mixxd modified MK and Royal Herts Static meets. Unfortunately I have not been able to go to many shows this year. I have taken it to Sharnbrook Hotel and Bed Modified lifestyle show and Festival of Fuel. I'm planning to go to a lot more meets and shows next year hopefully if we can.
I really can't choose one car. I have a few 1967 Shelby Mustang GT500, Agera rs, R34 Skyline and Supra. I think all are amazing cars for different reasons and if I could I'd have to get all of them.
https://www.dream-automotive.com/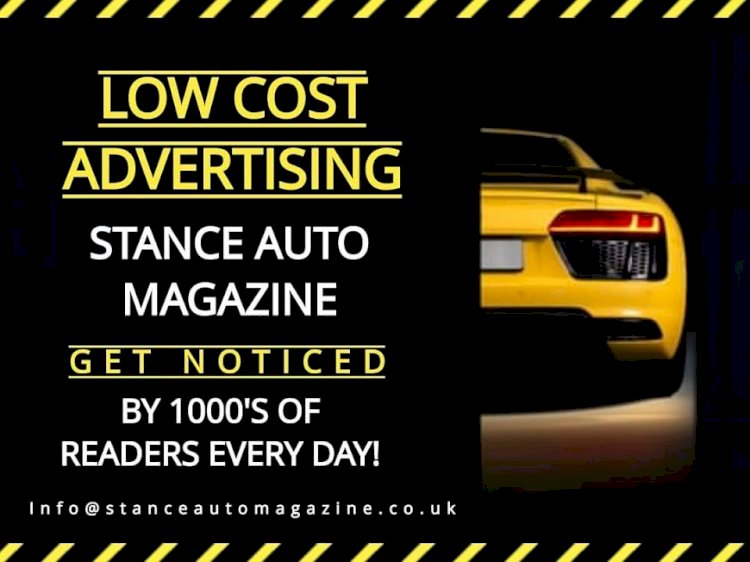 If you would like your Car and Story or Your Business Featured like this, Please
Email: Carla, Shannon, Andz or Admin, they would love to hear from you.
Our site contains links to third party websites. We are not responsible for the privacy policies, practices and/or content of these web sites. Their use is at your own risk.