Macho - 2015 Acura tlx
From that moment on whatever car I got my hands on hot wheels or RC, I would dismantle them it repaint them change the wheels modify them any way that I could! I naturally inherited the love for Honda's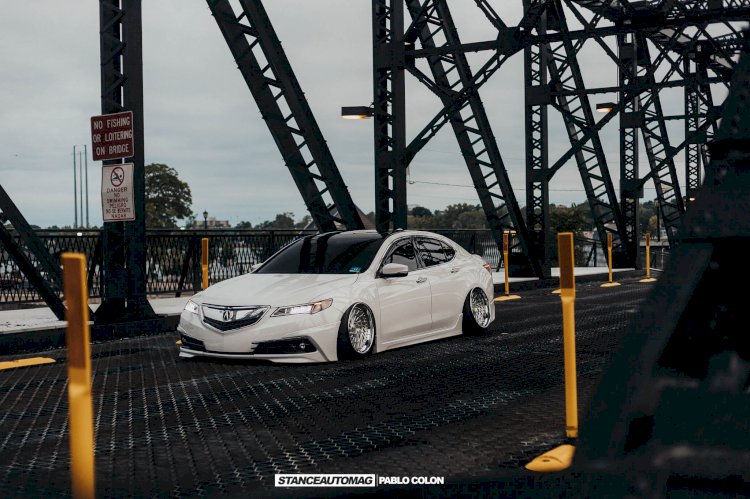 2015 Acura tlx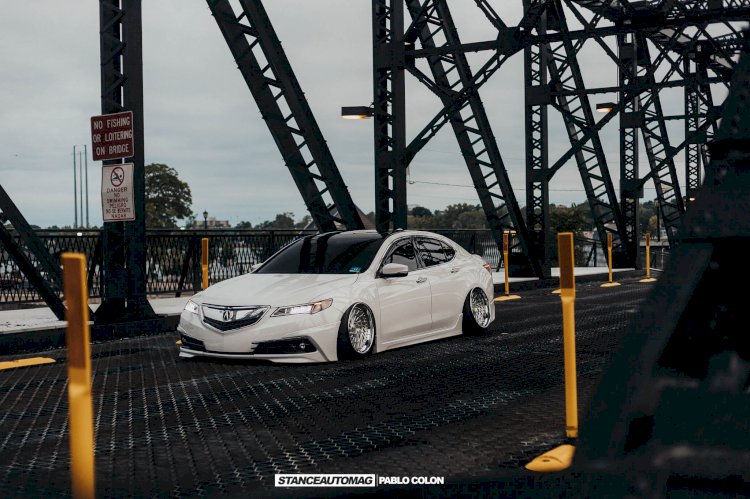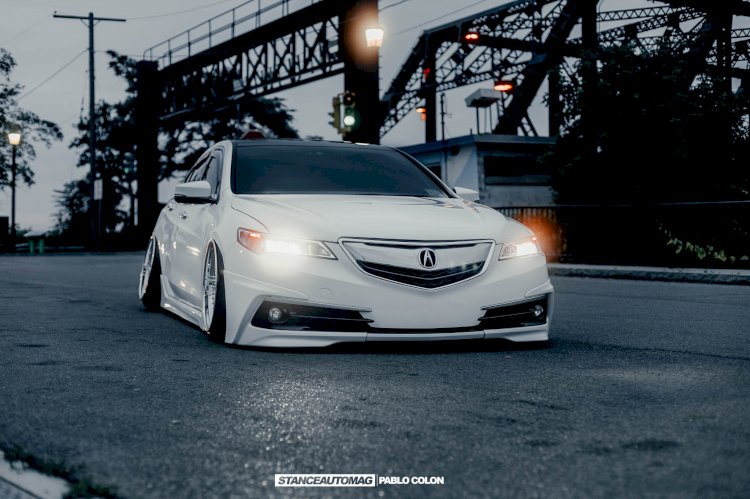 Join Our Stance Auto Mags Group, Give Our Facebook Page a Like, and Follow us on Instagram
More images are in the slider above, These Photographs are supplied by the Photographer, check their Link for Bookings.
Order the Printed Magazine HERE!!
Macho
2015 Acura tlx
Instagram: @cu2_nyte
Photographer: @fireblazinmedia
One of my fondest childhood memories is relocating to Puerto Rico at the age of five directly from the airport I was brought to Salinas speedway by my father and my uncle I remember watching the drag races and the nice cars on the side I think it was that day that built my love for cars!
From that moment on whatever car I got my hands on hot wheels or RC, I would dismantle them it repaint them change the wheels modify them any way that I could! I naturally inherited the love for Honda's as all my friends and or people I looked up owned one or wanted one they were known for reliable economic cars but most of all had the countless potential for many types of builds! I came from a low-income community it was the perfect car! I got into TSX's a couple of years back say 2017 I bought my first cl9 then 2 cu2s!
But my most prized build to date is my cw2 wagon! I won first place TSX at Honda day and a few other shows she attended! She was known around the community sadly I totalled but gladly I'm alive after that kind of stood away for a yr trying to see what catches my attention I was tight on cash as insurance didn't cover my car! So I was willing to wait for the right moment! And then I found this beauty!
Though I love building cars from scratch after losing the wagon and all the time I put into I decided to cut some corners and bought a car already with modifications this build credit is 100% due to (@thatkidjohan46) I will however begin to make this car my own as things go along and winter hits I'll get both hands into this car! So stay tuned and catch me on one of the next years stanced auto magazine issues for the update!!! Special thanks to Pablo and stanced auto magazine for the opportunity!
Spec List
Exterior:
2015 Acura TLX freshly painted pen championship white

Oem inspired custom lip kit all around

Black roof wrap
Suspension:
Complete airlift 3p system
Wheels:
19/9.5 x 19/10.5 staggered WCI Lps with around 3/4 in step lip
Interior:
OEM chocolate brown interior leather s seats with custom diamond stitching and VIP pillows Custom dark copper cross-weave headliner and a few more things to come!
Engine:
3.5 litre v6 j series engine currently fully stock!
Future plans:
I have a lot of future plans for this car but I will start by completing the car as the engine bay and trunk are untouched after I complete it I will begin the makeover into my own hope y'all tune in next year!!!
What do you think? leave your comments in the comments section at the bottom of the page
'The future is bright as long as we can still Smell the Fumes'
Check out our Google News give us a Follow
All of our Magazine can be found on Amazon, they Print and Deliver worldwide, Stance Auto can not be held responsible for the final print, all complaints and returns must be directed to Amazon.
UKTM no: UK00003572459