Matthew Davies - 2011 Honda CRZ
I initially started out as a train-spotter, not a car enthusiast. I always remember by dad taking me to the railway lines every time the Flying Scotsman was due to come into town.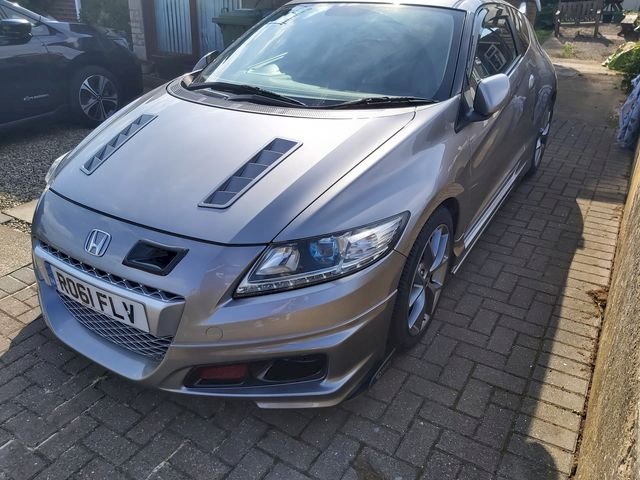 Join the Facebook group like our Page below, show us your cars, this helps us find more HOT cars, Thanks.
Stance Auto Mags Group and Facebook Page
Don't forget to check out our other section CAR SCENE
Mathew Davis
2011 Honda CRZ
Instagram @matthewdavies304
Many enthusiasts will overlook hybrid and electric vehicles for their more common petrol and diesel cousins. "Hybrids are boring", I hear you say, but if you persist and go down the eco route, be willing to try something different, you'll appreciate the effort more.
I initially started out as a train-spotter, not a car enthusiast. I always remember by dad taking me to the railway lines every time the Flying Scotsman was due to come into town. It only really changed when a friend at primary school brought in his book of cars; I distinctly remember seeing a first-generation Dodge Viper; I think that's what changed me. That or the first Fast and the Furious movie; it came out around about the same time. Move forward about 15 years, the car scene is vastly different. Less chrome, more airbags. And yet I still wanted in.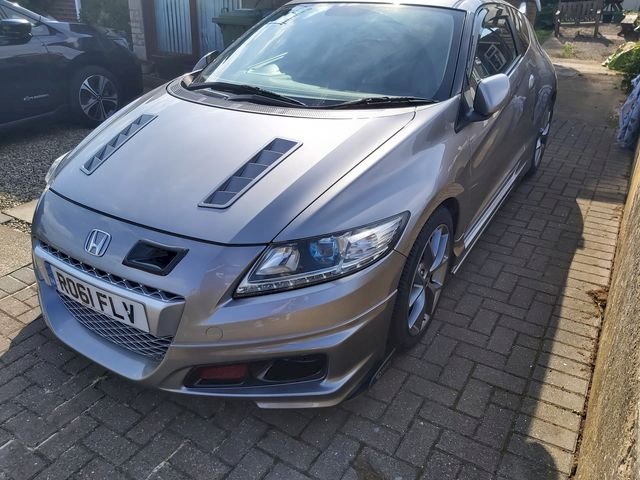 My car journey started out with finding a replacement for my MG ZR; bought untested, a 5 minute look around the car, in the dark. It was from family though. It did the job, and I got to dip my toes into modifying (upgraded the wheels, taillights and put a streetwise body kit on; the poor man's widebody). But changing alternators every few months got boring fast (it went through 4!).
Fortunately I had just landed a good job with better pay, so it was time to get something I was confident would start in the morning. I had only been in the job for a month, so a new car probably wasn't the most sensible financial decision, but that's an article for another website.
The first car I looked at was a really clean Impreza estate. Within budget and plenty of power, I almost bought it then and there, it was immaculate. And this time I had a test drive and a proper look around. But after finding out the insurance would be over £4000 a year, I have to walk away.
I spend weeks going through dozens of listings for smaller cars; Civics, Fiesta STs and the like. I needed something within budget that was small-engined, reliable, cheap to insure and fairly economical. But I didn't want to bee like everyone else. I'd already spend most of my time as the odd one out, why stop now?
Then I came across an advert for a car at a dealership just outside of Hull that was unlike anything else. A small Honda that wasn't a Jazz or Civic. I did some research and found out it was something called a CRZ. I'd never seen one of these in person; turns out at their peak only around 4,100 were registered in the UK (compared to over 10,000 Focus RS), and it's only gone down since. Being based off a Honda Jazz, I figured that even though it was rare, it'd be reliable. I wasn't wrong; after several years it's only over needed rear discs and a shock strut tower replacing.
My research also found that it shared a fair few parts with other cars; the engine is a bored-out Honda Insight motor (1.3 to 1.5) with the hybrid IMA system, giving it an extra 40-or-so lb.ft. of torque, and the brakes were from the S2000. The car has regenerative braking, like what you'd see in an F1 car. All-in-all a quirky car with an interesting development history and potential. The fact it only costs £20 a year to tax and the insurance was HALF that of the MG also helped. It meant I had more money for modifying it.
It didn't take long before the first parts went on. A cheap front lip from the states, and wheels from a Honda Accord to replace the teeny 16" factory wheels. The lip broke…twice, so that had to eventually go. Since then the list of parts only grew and grew.
The outside is a mix of CRZ-specific parts, and items I've customised to make fit. A Mugen front lip with Maxton extensions, Honda sports pack grille, Nissan 350z bonnet vent and Z-style vents ( the latter fitted by Vented's Nick Wiley) gives the front a far more aggressive look than when I bought it.
Mugen-style sideskirts and a rear wing complement the front lip, and a red, reflective panel direct from Honda Japan finishes off the rear. To my knowledge this is the only CRZ with this fitted in the UK.
The rear lip is a mish-mash of parts; a genuine facelift diffuser (trimmed to clear the tailpipe), blended with corner pieces intended for an A45 AMG.
The car sits on a set of candy red Bola B10s. Truth be told these will be replaced soon, probably as this article goes live; whilst I've enjoyed the bold look they give the car, it's time for change. A project car is never truly done…
The inside felt nice and modern when I bought it: for a 2011 car it had a fair few toys; steering controls, cruise control, parking assists etc. Practicality-wise, the boot was surprisingly decent, and the front legroom good. The rear legroom, not so much…
The stereo, whilst perfectly functional was a bit dated, so a couple of months ago I upgraded to a mid-range Pioneer unit. Great sound, Android auto, maps and the usual toys (plus this unit was 25% off new, how could I say no?).
But how does it drive? You could almost say the car has two personalities. The first is a mild-mannered, quiet vehicle. Press 'eco' mode, and along with a green dashboard and a little image of a tree for extra eco-points, the throttle response is softened, power drops by about 4% to save fuel, and the steering feels lighter. The IMA battery helps get you off the line, meaning the petrol part of the system doesn't have to work as hard. The exhaust goes pretty quiet too. From the inside you feel like you're driving a normal everyday eco-box. I've even got over 70mpg out of it! I was going downhill at the time, but it still counts.
Press 'sport' however and it's a different beast. The steering feels a bit heavier and the accelerator is really sensitive, giving you a noticeable difference in responsiveness and speed. The gauges also change to red; red means fast right?
Changing up and accelerating you get a noticeable rush of intake noise as the air gets sucked into the engine (removing the sound deadening and getting massive bonnet vents fitted has made a difference too). The IMA battery is more eager to step in and give you a bit of extra power; it drains the battery a lot quicker, but you get it back thanks to regen and a it of careful driving once you've had your fun.
If you are thinking of getting a CRZ for speed, think again. It looks quick, but it just about outpaces your grandmother's Honda Jazz, of which the CRZ is a close cousin. With around 126bhp and 140lb.ft. of torque it's no straight-line racer, but it's not a complete slouch, especially with all the low-end tour from the electric motor. However it's not to say I haven't got a bit more out of the 1.5.
Swapping out the intake manifold from a Ge8 Jazz engine (yes, a Jazz part is an upgrade!) has given the car a more noticeable low-mid-range boost. A K&N cold air intake and a custom exhaust has also helped make the car feel a bit more pokey, and the sound is fantastic; you almost forget this is the same engine from the Insight. The 6-speed manual is smooth and has a short throw, adding to the sporty feel. Essentially, it's all the fun of the fast car, with none of the speeding tickets.
Where it really shines is on twisting country roads. With a short, wide wheelbase, low centre of gravity and pretty steady suspension (with the help of some Eibach springs) it feels incredibly planted, you don't really think of it as anything other than sporty. If anything, having the weight of the batteries in the boot gives the car a more balanced weight distribution (around about 58% front, 42% rear).
During my build the UK CRZ Owners Club has been a godsend and was my first port of call; if you plan to own a rarer car, car clubs like this are an invaluable source of information, mechanical support and build ideas. The group did give me a few ideas and places to start looking.
Specs
Engine: 1.5l petrol with IMA battery assist, Jazz GE8 manifold, K&N Typhoon intake, Powerflow backbox
Suspension: Eibach 30mm lowering springs, Ultra Racing strut bar
Exterior: Mugen front lip, Maxton design front splitter extensions, Sports pack silver grille, Nissan 350z carbon intake vent, Z-style bonnet vents, Mugen-style sideskirts and spoiler, Zf2 rear diffuser with AMG45 Maxton splitter corners
Interior: Mugen style shift knob, red steering wheel badge, Pioneer SPH DA-230, customised fascia, factory Bose sound system.
Wheels (17" bbs sr) and some one-off headlights from sinister lighting
So what's next?
With workshops reopening, I'm due to get the seats reupholstered; I'll be replacing the grey fabric on the front seats with some nice black leather-effect material and red stitching. Always bugged me that the front seats were grey, yet the back ones are black.
After this, the headlights. A couple of local companies specialise in creating one-off showpiece lights, and I think a set of these at the front, possibly the rear too, would help make an already unique car more so. Ultimate goal is to find a Sprintex supercharger, then the car will go as fast as it looks. After that, who knows? A project is never finished, and there are always new ways to modify a car as taste and trends evolve.
I have now updated the headlights with some one-off headlights from sinister lighting
The 'green tuning' bug has bit me good and I don't see an end to my personal mission to make eco cars interesting. I recently bought a 2018 Nissan Leaf as a new daily, and not many people have modified those; the urge to get it on bags and a nice set of wheels is strong, so you might see a zero-emission show car on these pages in the coming years.
If you want to join me on my journey, feel free to follow me on Instagram @matthewdavies304
Definitely have to give a few shout outs to people who have helped me out with the build: May's Garage for all of my paint work, Nick Wiley for fitting some nice aggressive vents, and East Coast Upholster who will be doing the seats very shortly (I've seen his work and I'm super excited)
If you would like your Car or Business Featured like this, Please
Email: ADMIN, we would love to hear from you.
Our site contains links to third party websites. We are not responsible for the privacy policies, practices and/or content of these web sites. Their use is at your own risk.