Max Power Reunion -  A report from the Editor
I attended the Max Power Reunion organised by Pertolheadonism.club, here is my report from the event.
Max Power Reunion -  A report from the Editor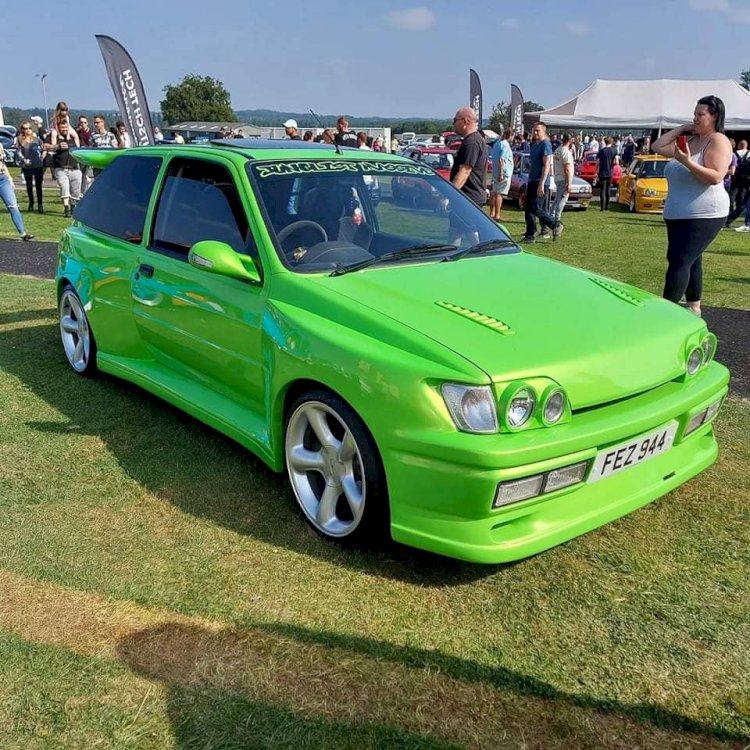 All the Cars in the Online Version of our Magazine will eventually appear in our Fully Printed Magazine, the cars with the most views, appear sooner so keep sharing your articles with the share buttons at the top of the articles, or copy the web link into Bios, Posts on Social Media and the Internet.
Join Our Stance Auto Mags Group, Give Our Facebook Page a Like, and Follow us on Instagram
Check out our MERCH STORE
More images are in the slider above, These Photographs are supplied by the Named Photographer, check their Link for Bookings.
Order the Printed Magazine HERE!!
Max Power Reunion - A report from the Editor
This event was held at Towcester just down the road from Silverstone on a dog and horse race track, it was organised by petrolheadonism.club.
With us staying the extra night we had already planned to attend this with our friends, the sun was blazing all day and what an event it was, for those who remember the old days and the old max power cars there was plenty to see, with a staged area, live music and the cars neatly spread out so you could have a good walk around and take pictures, all the x max power girls were there taking photos and chatting, they also mingled around the rest of the events show cars getting photos and chatting with other people, which was very nice of them, well-done girls.
The live DJ Richie Don kept the crowds entertained all day and had some fantastic music on, really took you back to the old days, cars and music have always gone well together, in front of him were 2 of the very cars from the old magazine in all their splendour one of which is in our magazine Philip Dennis's TVR Cerbera, which he has done an awesome job of restoring, when he got this it was orange, thankfully he's restored it to its original max power colour, the lovely X Max Power girls paraded in front of the cars so everyone could get some photos, which turned out to be a big attraction.
This event wasn't as big as japfest but it did have a fantastic turnout with pretty much every space taken, there was plenty of food and merch stalls to cater for everyone, there were some bars open so on a hot day you could get a nice cold lager, thankfully no drunks, the martial's were very pleasant and well organised all day, making sure everything ticked over nicely.
Also included were plenty of club stands and a drift event, though I enjoyed this it caused quite a bit of damage to my car and some others parked around the area as it kicked up a lot of dust and stones, so even though we had spent hours cleaning and polishing our cars, this was quickly ruined by dust and most of us just gave up trying to clean it off.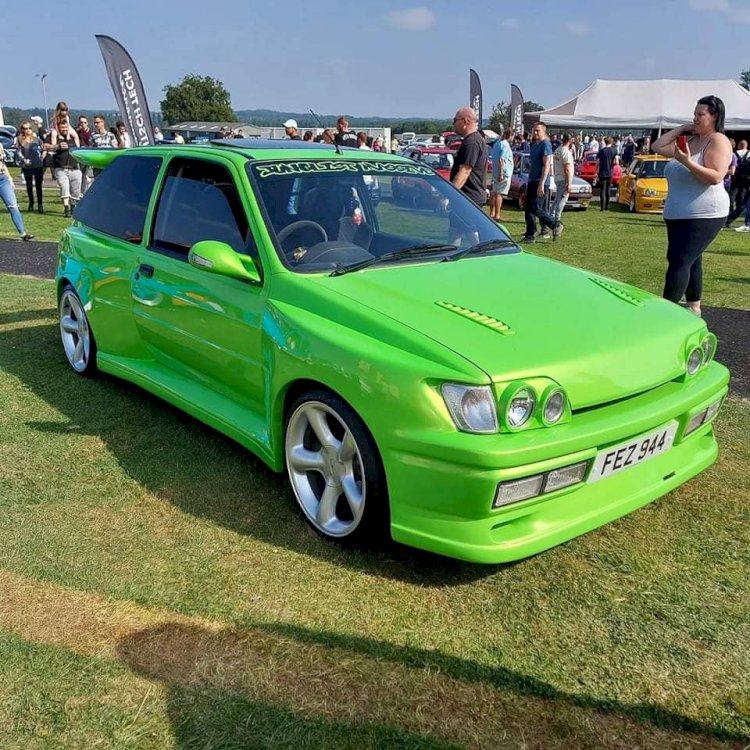 On entering the event we were pointed to our stand which involved driving through the events already parked up cars, so it gave me a chance to pick the cars I wanted special photos of, unfortunately, we were guided to an open field which was a horse racing track and was very uneven, now I for one didn't spend all that money and travel all that way to park in a field, especially with my show car, and judging by some of the others owners faces I don't think they did either, with my car being low at the front and some others being lowered, a few of us damaged our vehicles, me breaking my front splitter.
I was invited by my good friends Out Cast Panda Crew from Yorkshire to display on their stand, such a lovely bunch of people very friendly and welcoming, also very well organised, after parking up and yes giving the car a little clean I went for my usual wander, besides the max power cars there, there was also a lot of other tuner cars, I was surprised to find 15 of our very own magazine cars were also on display, but sadly could only find one person with his car Matt Cant and is gorgeous 1989 BMW e30 325i sport, and a super friendly, pleasant guy, he was accompanied by his photographer who was also such a pleasure to talk to and have a general giggle with, next year they plan to do a drift taxi at events and kindly told me I always had a free seat, I shall take him up on that offer.
There was plenty of our readers and fans there that came to find me and have a chat which was really nice of them, it's always nice meeting new people and they were super friendly, I also took this chance as I do at most events to bag us some more cars and groups to add to the mag, one of which was sugar skull group and MX-5ers, these were very pleasant and friendly, the owner was surprised I was so interested in her S max which you can now find in our magazine, all cars to me that people have worked on are always welcome in our mag.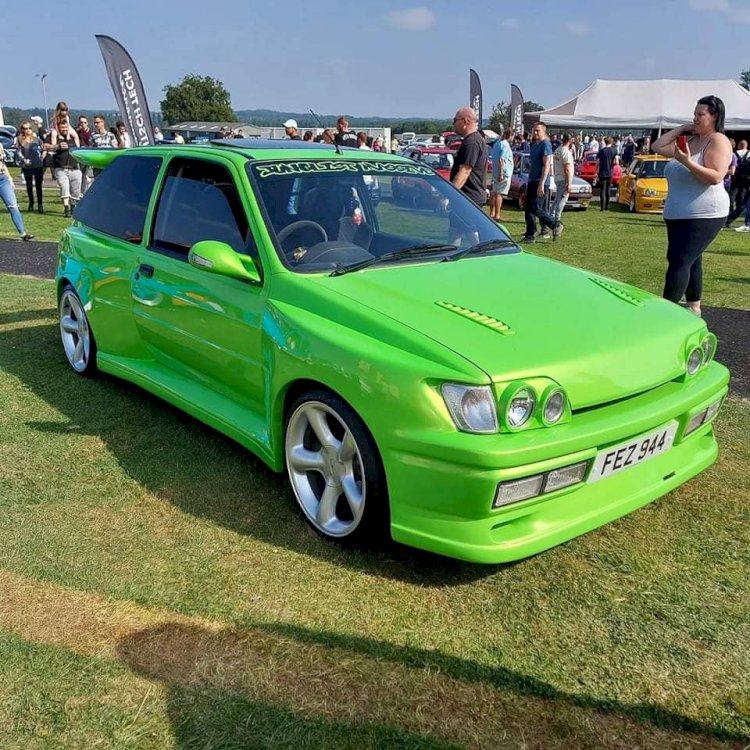 I circled the entire event and found some really nice cars on show including lots of nice friendly people to chat to about the event and their cars, I could have named this stance autos event, it seemed there was one of our mag cars everywhere including on the greenlight insurance stand though I couldn't find the owners, so I took plenty of shots and left a calling card to say I had been by, unfortunately, my phone died in the am so couldn't phone any of them to do a meet and greet, maybe at the next event.
Overall it was a fantastic event, sunshine, lovely people, plenty of awesome cars and some dog racing, yes dog racing, a little extra event was put on for us, their greyhound racing, we left at around 4 pm just as it was starting to thin out, definitely a show to look out for next year, hopefully, they will re-consider putting people on the grass race track, but besides this well done to the organisers and staff.
For more images and Video's please check our Facebook Pages.
Check the link below for other events from these:
www.petrolheadonism.club/petrolheadonism-live
Check out our Google News give us a Follow
What do you think? leave your comments in the comments section at the bottom of the page.
All of our Magazine can be found on Amazon, they Print and Deliver it, Stance Auto can not be held responsible for the final print, all complaints and returns must be directed to Amazon.
UKTM no: UK00003572459