Neil Mcrae  - Focus St225 - Rachel
The car had a great spec on it running stage 2 etc the gent had spent a lot of money on it and had been very well looked after,
Join Stance Auto Mags Group Like our Facebook Page Follow us on Instagram
Check out our MERCH STORE
More images in the slider above
Neil Mcrae
I'm 48 and work as a Carer
Instagram:@rachelfocusst
Focus St225
My life in the car scene started a long time ago, I originally got interested in cars when I was around 14 working in my friend's cars one thing I remember is building a new engine for an old Vauxhall viva, yeah remember them, I left school & went straight to college to do my Nvq in motor vehicle mechanics, so the real love of cars continued their & having past my driving test just after my 17th birthday in an old Metro, then was the time to get my first cars which included a Talbot sunbeam, ford cortina a Fiesta then I moved into an Xr3 Xr2 etc only wish I'd have kept those icons now knowing what we know now, so you can see from an early age the love of the Ford badge was coming through.
I'm only involved in a few car groups on social media there are far too many tbh, the ones I'm involved in are Essex Ford Meet, Rolling oval & Collins Performance and a couple more but I can say they have all made me very welcome to their groups hence why I attend shows & meets with them.
Now onto my car the Focus St225 & how I came about owning it, well it all started from a previous Focus I owned which was a standard 1.6 which I did a full St replica on & went into win a trophy at Ford Fair 2016 but unfortunately the car was sadly written off 3 weeks later not my fault I may add I was absolutely gutted after building the car for over 2 years.
So I moved on to my second love a Subaru Impreza which I liked a great deal as was an import Sti, but it wasn't a ford so kept for a short while then put up for sale, I had a guy up in Scotland message me asking if I wanted to swap for his Focus St so after many conversations he agreed to travel all the way down from Scotland to see each other's cars & we did the deal & that's how I got my Focus St.
The car had a great spec on it running stage 2 etc the gent had spent a lot of money on it and had been very well looked after, I have made a few changes to it to put my mark on it ie wheels added a Roll Cage and a few other items, the future plans for this car is to finish the engine bay adding more spec to it ie oil cooler bigger intercooler & Turbo and going up to stage 3 with Collins Performance, I also will be extending the roll cage and adding some nice race seats and harnesses etc as I do plan to take on a few track days in the coming years I've also added graphics to the car so big thanks to Blueprint for that the car is very well known now and often gets spotted.
Spec list
Engine
Stage 2
Cp320 map
Block mod
Airtec plenum
R sports stage 2 intercooler
Rs clutch
Mongoose downpipe
Mongoose decat
Kms thunderstorm cat back 5" tips
Dreamscience induction kit
Turbosmart recirc valve
Gloss black header tank cover
Blue hose kit
Rs vac pipe
Rs plugs
Wheels and Suspension
Genuine Rs 19" Alloys
Eibach lowering kit 30mm
Polly bushed arms
5mm Hubcentric wheel spacers
Grooves discs & pads
Interior
Rollcage
Recaro seat trims
Black leather heated Recaro seats
Exterior
Rs spoiler Genuine
Zunsport grills
Full rs parts splitter kit
Wrc bonnet vents
Rs wing vents
Rallyflapz mud flaps
Wind deflectors
Ford gel badges
Graphics by Blueprint
The car is also being featured in Fast Ford magazine in December's issue that was a great experience doing the photoshoot etc & looking forward to seeing the car in print, the car known as Rachel in the scene has also won her first trophy the other week with Essex ford meet for the car of the night.
So that's the story so far so give me a follow on social media etc to see the build continue.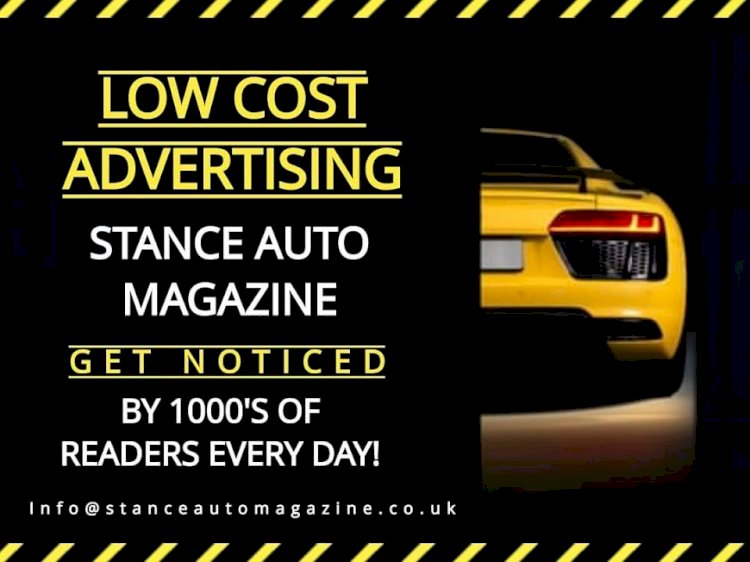 If you would like your Car and Story or Your Business Featured like this, Please
Email: Carla, Shannon, Andz or Admin, they would love to hear from you.
Our site contains links to third party websites. We are not responsible for the privacy policies, practices and/or content of these web sites. Their use is at your own risk.