Nick Nicola - C7 Corvette Z06
"My car is a dream come true..."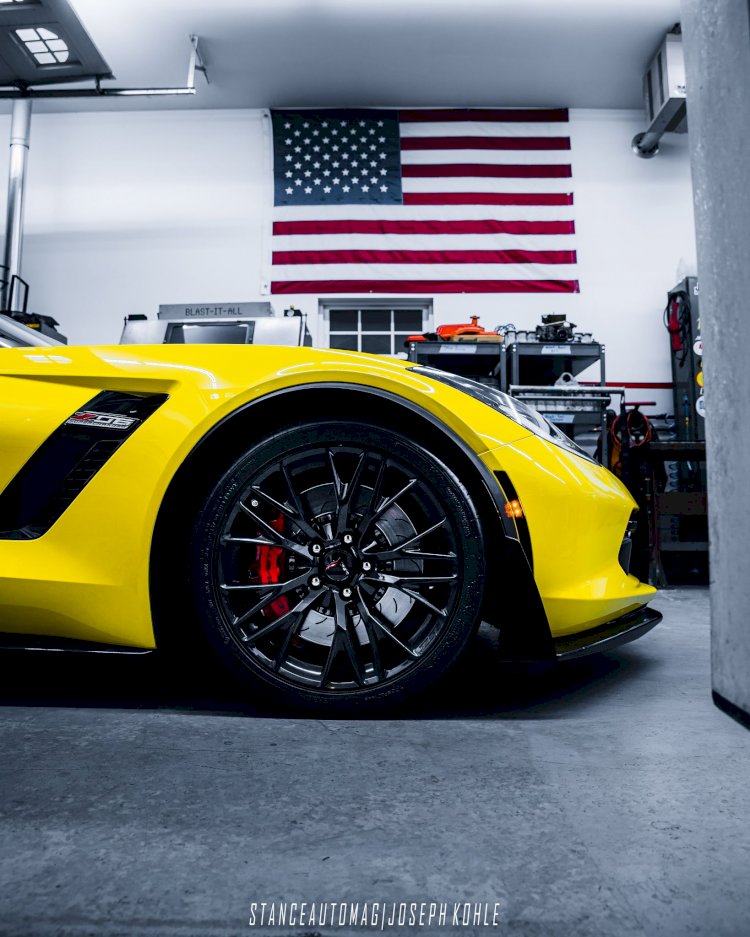 Join Stance Auto Mags Group Like our Facebook Page Follow us on Instagram
To Buy Our Printed Magazine Check out AMAZON and our MERCH STORE
More images in the slider above
This Car is also in the January Edition of our Printed Magazine
Name: Nick Nicola
Car: Chevrolet Corvette C7 Z06
My names Nick Nicola, 23 years old from Long Island, NY I work as a heavy equipment operator. I grew up around racing & race engines, my father's first car was a corvette in the '60s & he grew up drag racing & building motors so naturally, it's in my blood. All he does is build American muscle race engines. When I was growing up he had a c5 corvette so corvettes have always been a favourite of mine.
My car is a dream come true it's been lightly modified with a full catless exhaust, cold air intake, throttle body, smaller blower pulley, a catch can & Toyo r888r's. Being yellow makes it pretty unique but also in my opinion is one of if not the most iconic color for a corvette. Is anyone's build ever fully complete? I'd say one of the biggest things Id love to do is get a really nice wheel setup to set my self apart from the rest.
Exterior
Interior
2lt package with completion bucket seats
7speed manual
Engine
LT4 motor - 640hp
Full catless exhaust,
Cold air intake,
Throttle body
Smaller blower pulley,
Catch can
Wheels
New wheels are definitely in the plan, nothing too crazy planned just love the car & enjoy the crap out of it!
All the Cars in the Online Version of our Magazine will eventually appear in our Fully Printed Magazine, the cars with the most Views, appear sooner, the Magazine is sold the world over through Amazon, making it easier and faster for people around the world to get their copy. UK and Ireland use our store stanceautomag.com

If you would like your Car and Story or Your Business Featured like this, Please
Email: Admin, they would love to hear from you.
Our site contains links to third party websites. We are not responsible for the privacy policies, practices and/or content of these web sites. Their use is at your own risk.