Secret Society: Moat Hall Farm Highlights | Shelby Cobra 427, Nissan 370Z and More
Do you want to see my highlights at the Secret Society Moat Hall Farm Car Meet? Yeah. With over 1,000 cars and 30 car clubs. From the Nissan 370Z to Chevrolet Corvette C5 - I can't wait to showcase the cars in my article.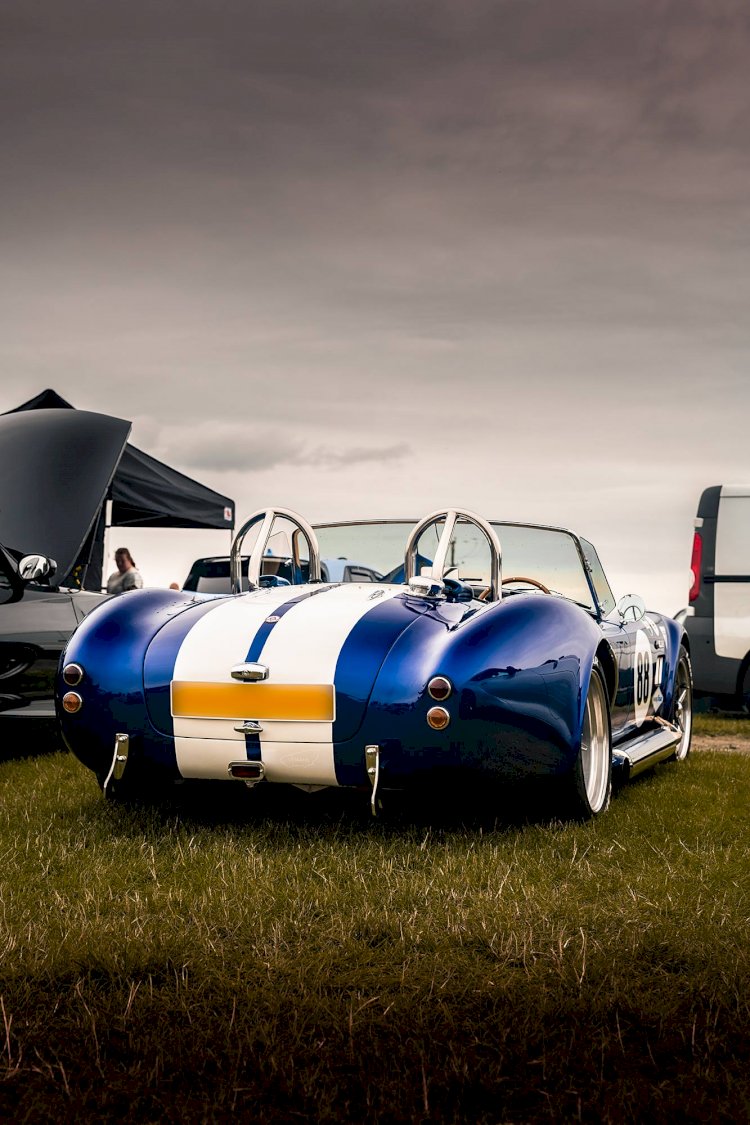 Shelby Cobra 427 Replica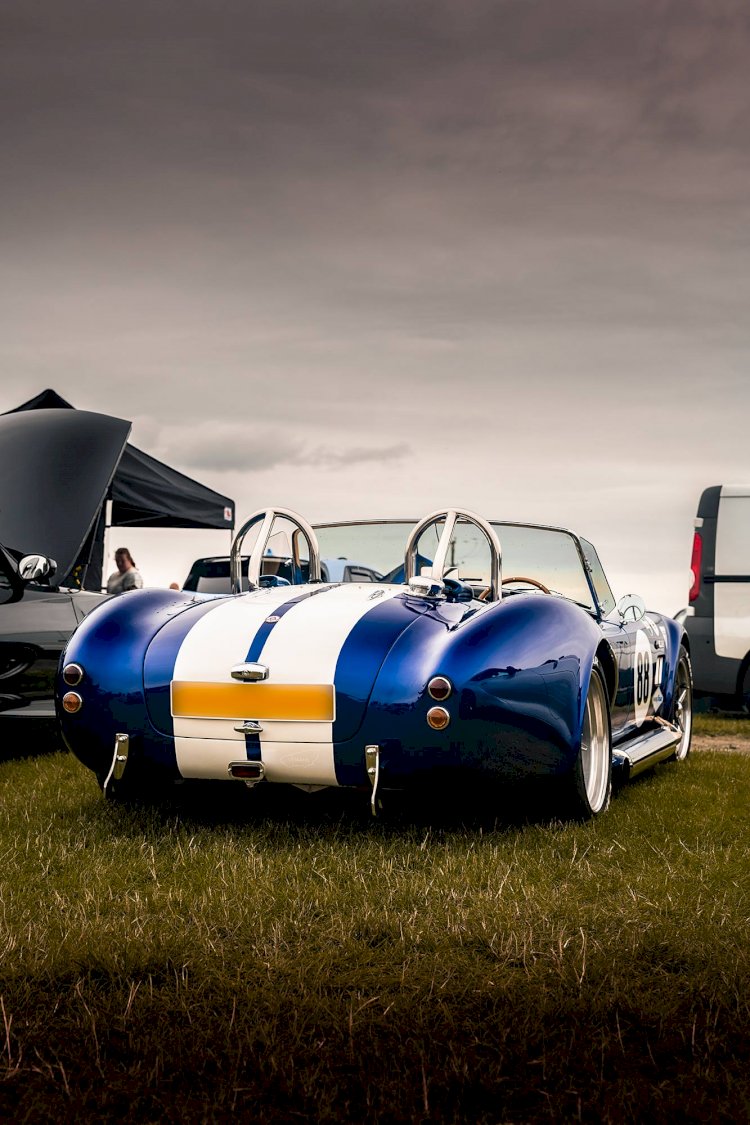 All the Cars in the Online Version of our Magazine will eventually appear in our Fully Printed Magazine; the cars with the most views, appear sooner so keep sharing your articles with the share buttons at the top of the articles, or copy the web link into Bios, Posts on Social Media and the Internet.
More images are in the slider above; The Named Photographer supplies these Photographs. Check their Link for Bookings.
With over 1,000 cars and 30 car clubs. From the Nissan 370Z to Chevrolet Corvette C5 - I can't wait to showcase the cars in my article.
Police Chase UK
Can you dig the dramatic lights on this BMW 3 Series? Yeah. Same here - Though this 3 Series is a faux police car. Police Chase UK brought the BMW and Volvo V60 to show people how their pursuit experience cars.
Mr. Wig And ADAMC3046
Do you like to watch YouTube car videos? Nah. Come on - I'm writing to describe what a car looks, feels, and sounds like when writing my social media posts. YouTube is a great reference.
Mr. Wig creates fun videos on YouTube with his experiences at car meets and engages his audiences with exciting facts about people's cars.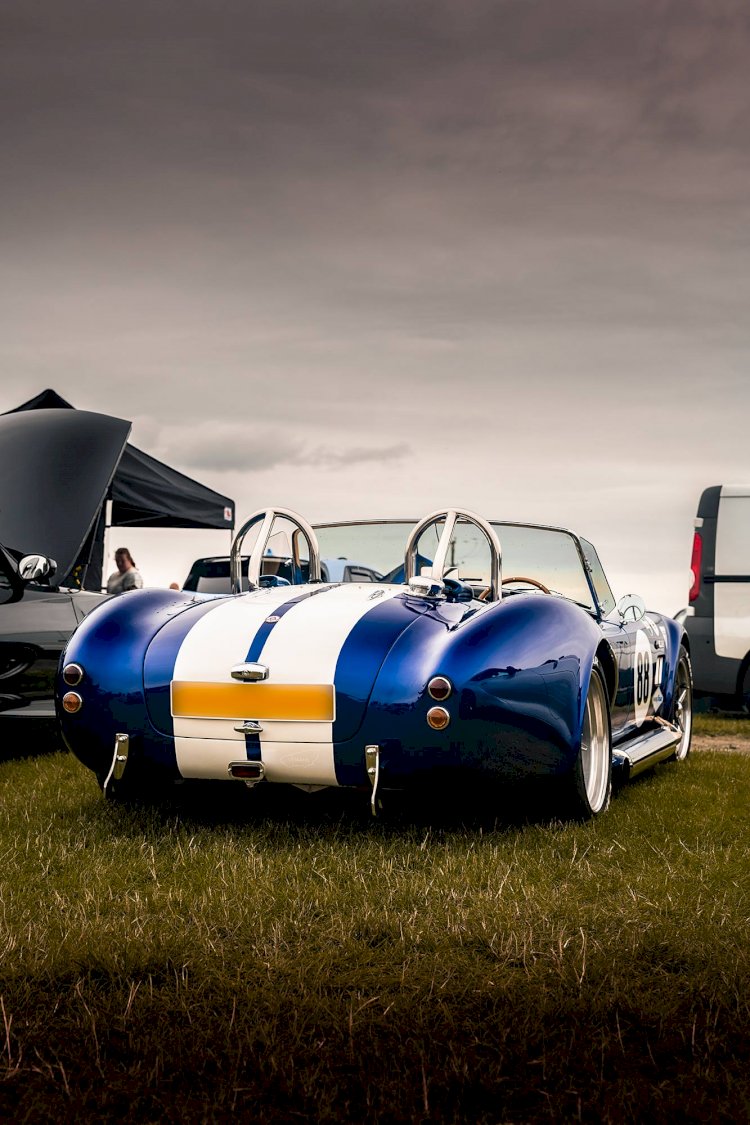 ADAMC0346 brought his classy Shelby Cobra 427 Replica to the Moat Hall Farm Meet, too, and it looked as great as the Cobra sounded too. Indeed! ADAMC0346 produces content on his visits to car meets around the UK.
Car Club stands
Elite Car Club Stand
Would you call this Toyota Crown Deluxe Mild Hybrid Elite? Not sure. With its rarity, lavish interior, and proud stature - no wonder the Crown Deluxe Mild Hybrid's birthright is the Elite Car Club Stand.
I also came across this Stancetastic Nissan 370Z around the Elite Car Club Stand at the Moat Hall Farm Car Meet. I like the angular louvres and beefy burnt titanium exhaust tips on this 370Z. Tasty!
Do you love the anime livery on this Eunos Roadster? Yes! I knew you would - Josh Hughes brought two Mazda MX-5 with matching vibrant Anime liveries to the car meet, and it was a phenomenal surprise.
North Staffs Customs
What would you rate the rims on this Ford Fiesta ST out of 62? 50. Same here - If you love meaty five-spoke Bola Rims. This Fiesta ST suits the pair of rims like a glove.
There was also a grey Subaru WRX STi with vivid pink accents, which caught my eyes. I don't get to photograph many WRX STi's in the wild - Never mind one with a unique twist.
M60 Modified
How did I get a group shot of this Honda Accord Type R and Toyota Supra Twin-Turbo? Asking. That's half the answer - After getting shots of Chris's Accord Type R, he asked me, "could you get group shots of my Honda and Michaels Toyota Supra?" I said, "yes!"
I also had the chance to photograph a few Honda Civic Type R EP3s around the M60 Modified Club Stand, which put a massive smile on my face. Yup!
Piston Junkies Car Club
What would you describe this Peugeot 308 GTi 270? Slick. The 308 GTi 270's ready to take back the hot hatch crown from the Volkswagen Golf GTi with performance and charisma.
When I parked at the North Staffs Customs Car Club stand, a few hundred meters ahead of me, I saw this Fuchsia-wrapped Volkswagen Golf GTD. I thought, "let's get a vivid shot of this Volkswagen!"
Wigan Car Club
Does this Mitsubishi EVO VIII MR FQ-340 menace you? Nope. You've got a strong character - Still with its dynamic Need For Speed police car livery. It complements the angular profile of the Mitsubishi EVO VIII.
Speaking of fun wraps, I saw this Subaru Impreza WRX Gymkhana 2 inspired-livery. I could imagine the crazy tricks I'd attempt to pull off in this Impreza WRX. Indeed!
Legacy Automotive
Do you like the modern garnishes on this MG TF? Yeah. From its crispy LED headlights to athletic stripes. That's why I like the MG TF restomod.
Another vehicle that caught my eyes was a tangy orange Mini Cooper S. I was happy getting a reasonably clear backdrop to make the clouds look even more dramatic. Thus, the Mini Cooper S stands out more.
Do you love the OLED taillights on this BMW M4? Not sure. Though the standard taillights look snazzy on the M4, the OLED taillights add a sense of extravagance and stature to this BMW. Spicy!
Cars For Cancer UK
Can you feel the luxury of this Lexus LS400? Yes. At one point, my Dad owned an MK4 Cashmere Beigh Metalic Lexus LS400. So we had a pleasant and engaging conversation with the owner of this LS400.
I like the dazzling blue paintwork of the Chevrolet Corvette C5 at the Cars For Cancer UK stand. The Corvette C5's the excellent definition of American grandeur.
Midnight Lancs
I also like the matte bronze wrap of this BMW 3 Series. I don't get the chance to photograph many wrapped vehicles. Never mind a matte bronze 3 Series.
All cars car club
What would you rate the wild wing on this Ford Puma out of 100? 110. - I'd say so, from its dynamic wing contrasting against the Puma. Imagine driving this Blue Oval on a track day.
Another unique motor at the All Cars Car Club stand is the Lighting Yellow Mazda RX-8. Pow! With its Freestyle doors and rotary engine - You're not going to forget this Mazda.
SK Retros
Are you getting 80's vibes from this Volkswagen Golf MK2 Convertible? No. Why not - With its white rims, antenna; all I need is synths to complete the aesthetic with this Golf Convertible.
If you like your duck lip spoiler's - may I introduce you to this MK2 Ford Capri. With its bold blue stripes - picture how much fun you'd have with this Capri on the track.
Cars In The Car Park
Were there any exciting cars in the car park? Yeah. From the colour shift matte green to pink Audi TT to the classy Hyundai i30 Fastback N Performance - the car park didn't disappoint at the event.
The Seat Leon F/R piqued my interest with its dramatic hood scoops contrasted by its luxuriant rims. There was also a group of Saab's for the unique Swedish flavour.
Conclusion
If I were to describe the Secret Society: Moat Hall Farm Car Meet, it would be an eclectic mix of vivid cars. From Chloe's Chrome Blue BMW 5 Series to the subtle Audi S3 Sportback. With over 1,000 cars and 30 clubs - The Secret Society Moat Hall Farm Meet's Giving Baskin Robins' a challenge.
From Ross's fire breathing Citroen Saxo VTS to Mollie's subtle yet memorable Audi TTS, it was excellent learning about people's cars at the Moat Hall Farm Meet. Indeed!
Outro
Thank you to Chloe Firth for arranging the Secret Society Moat Hall Farm Car Meet. Thank you to the Marshalls, car clubs and Norths Staffs Customs for making this event possible. And let me take pictures of the vehicles at the meet.
Thank you to ADAMC0346 and Mr Wig for documenting the car meet on their YouTube channels.
What's your favourite car in my article? Eunos Roadster. Let me know in the comments below and share my post on your social media channel if I've featured your car.
Website Links
If you want to check out my photographic works, visit vividauto. photography. I do a variety of virtual galleries and photography tutorials to make you become a better photographer.
Suppose you want daily photographic content, check out my Facebook and Instagram channels (@vividauto.photography). Do you want to book a photoshoot, please email joe@vividauto.photography, or call 07920 006749. Let's get creating excellent content.
Check out our Google News give us a Follow
What do you think? leave your comments in the comments section at the bottom of the page.
All of our Magazine can be found on Amazon, they Print and Deliver it, Stance Auto can not be held responsible for the final print, all complaints and returns must be directed to Amazon.
UKTM no: UK00003572459