Alan Cowen - Seat Ibiza Cupra Bocanegra
Why this car?? It's Twincharged (Supercharger & Turbo) with a DSG box.....What's not to like???...
Join Stance Auto Mags Group Like our Facebook Page Follow us on Instagram
Check out our MERCH STORE
More images in the slider above
Alan Cowen,
Maintenance Engineer, Manchester born now living in Wardle (Rochdale)
My interest in the car scene 1st peaked in my college years when a fellow student had a fully modded Vauxhall Corsa, Bodykit, Wheels, Interior the work's from then I began to pick up Max Power/Fast Ford & Redline mag's every month and I was hooked.
The car scene is great because it allows you full creativity on your own motor which I think most enthusiasts appreciate when you talk to them at meet's. Everyone is welcoming and there for the same reason's, It's one big friendly family of the weird, wonderful and very often crazy!!
My Daily is a Seat Ibiza Cupra Bocanegra 1.4 TSI Twincharged.
Why this car?? It's Twincharged (Supercharger & Turbo) with a DSG box.....What's not to like???...
Smiles per mile!!
The Bocanegra is one in it's own as they only made 3000 of them worldwide a decade ago, with only 400 left on UK roads, They had such a bad wrap in the early days with engine problems but there are some good egg's out there..although I've yet to see another at a meet (which I kind of like)
I think mine stands out mainly for the Dakota Red colour by far the nicest colour they made them in IMO, Also once dropped a few inches they just have the right stance and look great from any angle.
Full Mods list
Stage 1 ECU & TCU remap by DC Performance (Warrington) running 192bhp

Lowered on Stance street+ coilovers/ Stance shortened links

Ronal R59 18's x 7.5J (45 Offset) with recut rim's

Toyo Proxes TR1s 215x35

Whiteline Rear ARB

Brembo Extra Discs & Pads (312 Front/256 Rear) Audi TT (8n) (Front brake upgrade)

RTMG Turbo Intake Pipe

Stock airbox with K&N high flow filter with modified stock intake scoop

Forge Motorsport Silicone Boost Hoses

Airtec Intercooler

NGK U5002's Coil Packs

Denso SKJ20CRA8's plugs

Cobra Cat Back (Non Res) 2.5" System

JVC Headunit/ Vibe Blackair 10" sub & Mono amp wired at 1ohm

Alpine SPG 17cm 240W up front

Kill All Wiperz rear wiper delete

Dark-Ice designs bonnet gas struts

Fan jet windscreen washers

Smoked side repeaters

Autoworx black aluminium paddle shift extensions

Seat OEM door sills with Boc decals

Maxton Design front splitter

4D Plates
Bocanegra "B" centre caps & acrylic boc front lettering by AT Designs
Gloss Carbon roof & spoiler wrap plus tint's by Autowrap Manchester
Rear diffuser & vent pods, Mirror cover's hydro dipped in carbon and finished metallic clear coat.
Aside from the front coils, wrap, hydro dipped parts and remapping I have done everything myself including painted front lip, vent grill's & interior plastics.
Future mod's will be Custom downpipe & stage 2 map, Wheels & calipers redone in different colours....maybe bonnet vents but that's just an afterthought.
My first car was a Ford Fiesta 1.1 Popular plus 5 door......Only mod was writing it off after a month!!
I am part of the ExtremeBHP club and also a member of SeatCupra.net, I have only just started attending meets again as I've not been around the car scene for many years but you will usually find me at a BHP meet as they are legal, good fun and highly recommended.
ExtremeBHP has just announced some MASSIVE future plan's which I can not wait to be a part of...Go check them out on the socials!!!
Dream's car are tough one to answer as they've changed through the years......
My early 20's self would say an Escort Cossie, but now I really want an M2 Competition in Sunset Orange.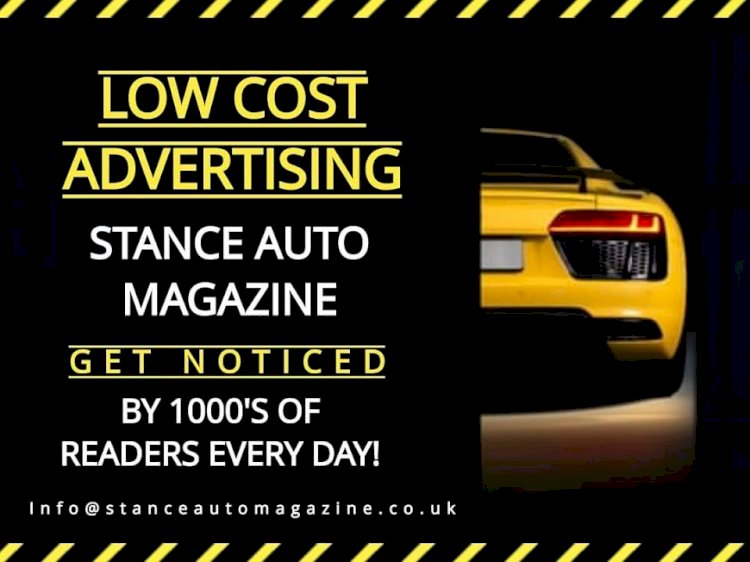 If you would like your Car and Story or Your Business Featured like this, Please
Email: Carla, Shannon, Andz or Admin, they would love to hear from you.
Our site contains links to third party websites. We are not responsible for the privacy policies, practices and/or content of these web sites. Their use is at your own risk.