Chris Phan - 2010 GTR GT3
Despite not being a Skyline, I chose the GTR R35 because it was the closest thing I could afford to a supercar. But I soon realized its potential whether you wanted to go with power, show, or time attack build. I couldn't decide so I went with a little bit of all 3 while retaining 'some' streetability.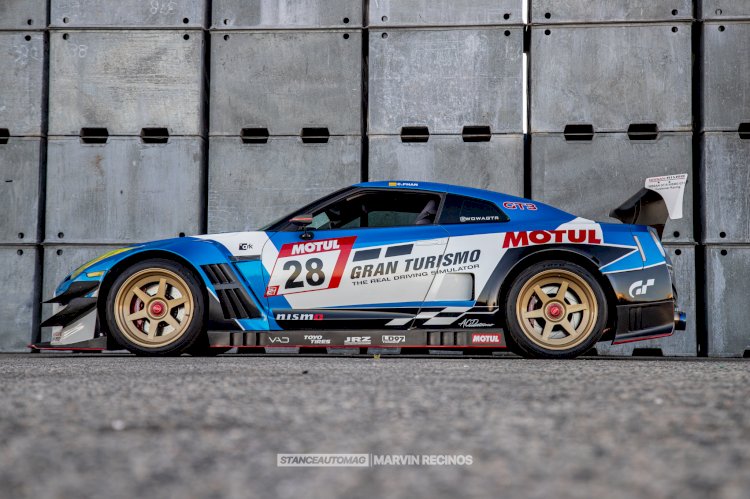 2010 GTR GT3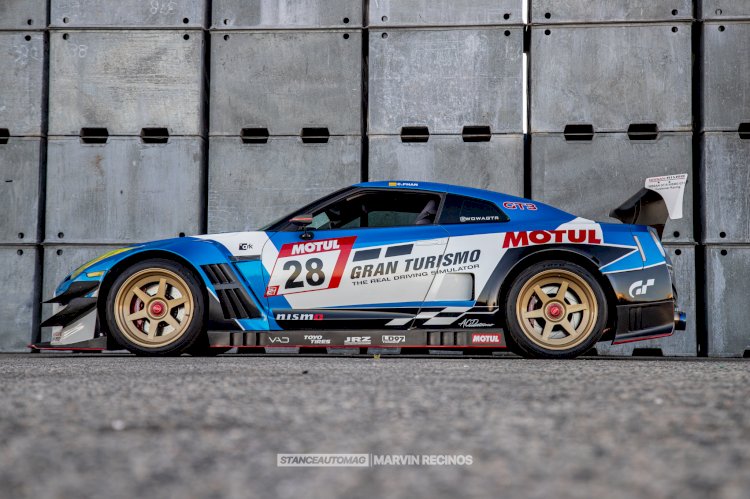 Join Our Stance Auto Mags Group, Give Our Facebook Page a Like, and Follow us on Instagram
More images are in the slider above, These Photographs are supplied by the Photographer, check their Link for Bookings.
Order the Printed Magazine HERE!!
Chris Phan
2010 GTR GT3
Instagram: @Wowagtr
Photographer: Marvin Recinos/@mr2mivin
I was born and raised in Los Angeles and went to school in the Bay Area. I have a career in Program Management at a large tech company. Besides working on my car, and attending car shows and meets I enjoy cooking and playing board games.
I didn't grow up in a car-centric family so my first real exposure to cars like many car enthusiasts is due to video games; more specifically thanks to Gran Turismo. I started off with the demo and I was instantly hooked when I finished top 3 with an NSX (after countless tries). From there I never saw a car as a piece of metal that got me from point A to point B again. From there I had to buy every single car magazine I could find while dreaming of someday having one of my own.
Why did you choose this car?
I've always been a fan of anything JDM but was never truly able to pick one and build. Naturally, with my experience with Gran Turismo, I wanted a Skyline but due to restrictions both legally and my budget I had to find a different route. Then one day, I saw a video on Youtube of a GTR racing an LFA and just barely losing. That caught my attention as something more budget-friendly and having performance potential it quickly became a realistic possibility.
Despite not being a Skyline fan, I chose the GTR R35 because it was the closest thing I could afford to a supercar. But I soon realized its potential whether you wanted to go with power, show, or time attack build. I couldn't decide so I went with a little bit of all 3 while retaining 'some' streetability.
Why did you customise this car?
There are so many possible builds you can go with on the R35 whether it's a 1000+ HP drag monster, time attack, or even a show car. Which inspired me to take a bit from each category. I decided to build a street version of a GT3 track car since it's so aggressive both visually and physically.
What does it feel like owning this car?
Every time I walk towards and away from my car- it takes me back to my childhood when I was in awe of any sports car in the streets. To me, this car is the true epitome of "If you want something, work for it". This car was also one of the biggest motivations to be successful professionally because R35 parts aren't cheap. But as I complete this build, I definitely enjoy seeing people's reactions on the freeway or pulling into the grocery store. Just being able to share such an aggressive-looking car with people and hopefully inspire someone.
What makes it Unique?
I believe my car is unique simply due to the fact there are probably less than 4 GTRs with the GT3 kit in the US. I also daily mine and I don't think many can say they get groceries in a GT3 spec car. It also looks and was made to go very fast and with the livery, it definitely is 'loud' so I think it's a combination of both look, size, and reputation.
Spec List
Engine:
1050cc Cobb Fuel Injectors
Go Fast Bits BOV
Walbro 255 Fuel Pumps
AMS Race Cooling System
AMS Fuel Rail Upgrade
AMS Downpipes
Tomei Titanium Extreme Exhaust
Jotech custom 3" Intakes
Exterior
VAD sourced GT3 Kit with Dry Carbon Aero
DoLuck 1900mm GT Wing
Liberty Walk V2 Dry Carbon Hood
GT3 Dry Carbon Door Mirrors
AMS Dry Carbon Trunk
Wheels:
LD97 Center lock T6 Wheels
20x12.5 Fronts
20x13 Rears
Toyo Proxes R888rs
Suspension:
JRZ RS Pro Silent 2 way racing damper
Eibach Springs
StanceParts Complete Air Cup System
I try to do most of the work myself, but when it came to cutting the car this aggressively I had to partner with a few friends to tackle it and build it right. I asked racing teams, and local friends, and utilized the online community. Since there weren't too many builds like this I had to go off pictures and guess.
Future Plans
This car was built to be unique for the show scene, usable for the streets, and capable for the track. I've done the first two things, so now I am just prepping her for the track. I want to throw in the E85 kit and upgraded turbos and of course build the transmission to handle the punishment. However, I am itching to build another car; so there may be another one coming soon!
Advice/Tips
I feel like the R35 GTR is very capable of doing whatever you need it to be. I do see myself possibly getting another one in the future. My advice if you were to get an R35 GTR to make sure and do your homework- I'd recommend going for 2015+ models if your budget allows it. The reason is that 0'9-'11 have weaker transmission and can cause you trouble depending on its usage. '12-'14 are great options since they are updated but aren't as refined as '15+.
If you enjoyed this Car why not read this ONE HERE
Forums and other GTR owners are also great resources too especially if they're already doing what you plan to do with yours. While these cars are solid, make sure the seller has documentation and has taken it to a reputable shop for work. I requested a Pre Purchase Inspection (PPI) at a Nissan dealership just for peace of mind.
Groups/Clubs/Shout Outs
If I were to list out everyone that has helped me it would fill up this magazine. However, special shout outs to sponsors and friends helped me get to where I am today.
What do you get from the car scene?
This build has helped introduce me to a lot of great people and given me a lot of amazing experiences. I have made lifelong friends since I purchased this car and am able to attend a lot of great events. Not to be cheesy and cliche, but it also gave me this sense of accomplishment; I often catch myself at shows when I look at my car and remember that I was once a kid that looked at these cars as unobtainable given my upbringing. So, to be able to look at this and realize that it came from my hard work and that the 13-year-old me would be freaking out. Seeing all the different builds and the joy it brings to people is a constant reminder to me to not forget to slow down and enjoy life - not to work so hard you forget why you're doing it!
Looking for a new club? Have a look at the ones featured on our site HERE
Dream Car
I have quite a few hopeful dream cars and the never in a million years dream cars. However, my ultimate dream car is a 3-way tie between an AMG CLK GTR, a Pagani Zonda Cinque, and a Ferrari F40.
What do you think? leave your comments in the comments section at the bottom of the page
'The future is bright as long as we can still Smell the Fumes'
Check out our Google News and give us a Follow
All of our Magazine can be found on Amazon, they Print and Deliver worldwide, Stance Auto can not be held responsible for the final print, all complaints and returns must be directed to Amazon.
UKTM no: UK00003572459