Josh Taylor - Focus ST3 225 Pre facelift 
I remember seeing an orange ST as a kid with all carbon parts on it and that's what inspired me to want my own one. 
Check out our other sections in the CAR SCENE and our MERCH STORE
More images in the slider above
Josh Taylor
Age: 29
Location: North Wales
Focus ST3 225 Pre facelift
Instagram: @powered_by_greta
I have owned my ST just shy of two years and I can honestly say that it's the most exciting car I have ever driven. Although it has cost me a fortune to maintain and replace parts!
I remember seeing an orange ST as a kid with all carbon parts on it and that's what inspired me to want my own one.
When I first bought the car it had its problems. Mainly a boost issue. I spent a couple of ££££ taking it to different garages who struggled to find the issues.
My hero's would have to be BD Performance in Wrexham for finding the issue and putting it to rest when no one else could. These guys know their stuff!
So, the original colour is orange which after a while stood out too much for me and I always wanted a unique style to make it my own. I pushed forward and went to a wrap company to look for designs. I ended up choosing a colour flow raising sun.
The body work of the car had a few age related marks such as minor dents and stone chips but instead of having it all filled in, I thought it might be best just to replace those sections. I ended up replacing the front end (arches, bumper, bonnet) genuine from ford.
Small price tag but highly worth it for the amazing end result. The wrap was done by Adam Brown at WrapThatCar in Manchester. I would highly recommend it.
COLOUR - raising sun flip.
Roof - Gloss black
Wrapped by Adam Brown (Wrap that car)
Owned for just under 2 years.
Current spend £21,000.
Full rebuild.
ENGINE
RS injectors.
Block mod.
Stage 3 Airtec intercooler.
Full crossover induction kit by AS Performance AIRTEC and heat taped.
Airtec oil cooler.
Stage 3 custom map with full gunfire pops, bangs and huge flames. (Some reaching 6ft)
Hybrid turbo with turbo smart actuator.
3" decat stainless straight through exhaust system leading into 5" tips.
Twin flame thrower kit by NKE.
Manifold Intake Plenum by AS Performance AIRTEC.
Pro alloy hose kit.
RS Clutch & Flywheel
Short shift.
TurboSmart Recirc Valve.
Fully hydro dipped engine bay with gold bonnet mirrors.
BRAKES/TYRES/SUSPENSION
Dunlop super sports on the front 225/40/18.
Michelin pilot super sports on the rear 225/40/18.
Mtec drilled and grooved discs all round running 5 dot fluid.
40mm lowering springs all round.
20mm spacers.
Eagle eye lights fitted into the wheel archers.
INTERIOR
Full front and rear black leather Recaro seats.
Custom made Perspex track door cords with rally door pulls.
Full rainbow dash lighting including central boost pods.
Front and rear mounted cameras with 7" screen replacing the interior mirror.
180db lorry air horn.
Full Kenwood system with sat nav and subzero surround sound and sub unit.
Interior Boeing 747 seatbelt light up sign (working) lol.
Carbon fibre wrapped pillars.
Hard mounted fire extinguisher.
EXTERIOR
Huge front Splitter by Maxton Design.
Rear Loder diffuser by RSP.
Wind deflectors by TRC.
Fly eyed lights (all round)
ICE white front intercooler light.
Orange eagle eye lights in all four wheel arches.
Carbon Fibre roof scoop by KMS.
WRC wing by NG Developments.
Rear F1 rain light for track use.
Custom made rear hillclimb diffuser.
Custom made adjustable side skirts.
Custom made gold exterior mirrors with a gloss back cover finish.
80% tinted windows all round.
Zunsport grills top & bottom.
Twin JDM rear Aluminium Tow Hooks.
Owning an ST has taken me to some of the biggest events and I have to say I've met some awesome people! Sometimes It's not all about the cars. It's the people you meet along the way.
Tracks:
Silverstone circuit.
Oulton Park.
My plans moving forward will be to change the wheels to Bola B12s. Custom roll cage. Change the engine bay look/style then moving onto a 4 wheel drive conversion leading to a 1000+bhp upgrade.
May sound a little extreme but it's the goal I'm aiming for.
Anyone thinking or having the chance to buy an ST then I would strongly advise to jump at the chance.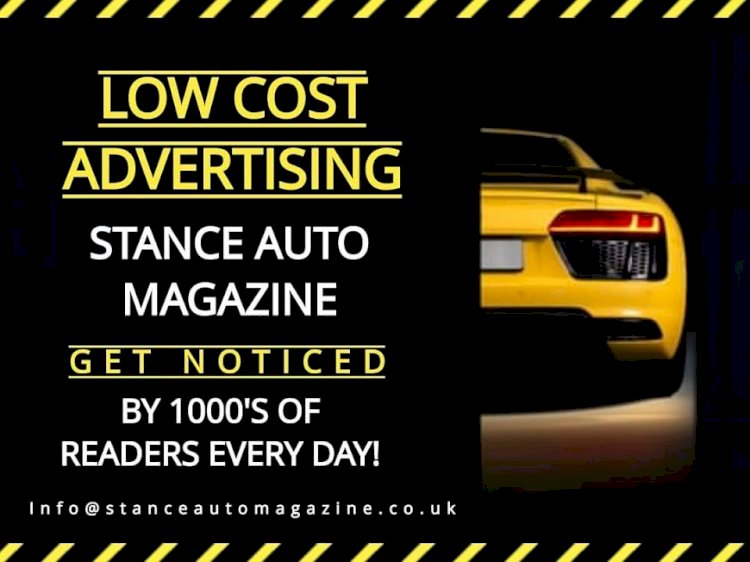 If you would like your Car and Story or Your Business Featured like this, Please
Email: Carla, Shannon, Andz or Admin, they would love to hear from you.
Our site contains links to third party websites. We are not responsible for the privacy policies, practices and/or content of these web sites. Their use is at your own risk.