Luis Correa 1970 Datsun 510
It feels great having this 510 which has become a family car and we will try to keep it in the family for generations to come to keep bringing fun and experience to drive a JDM car.
1970 Datsun 510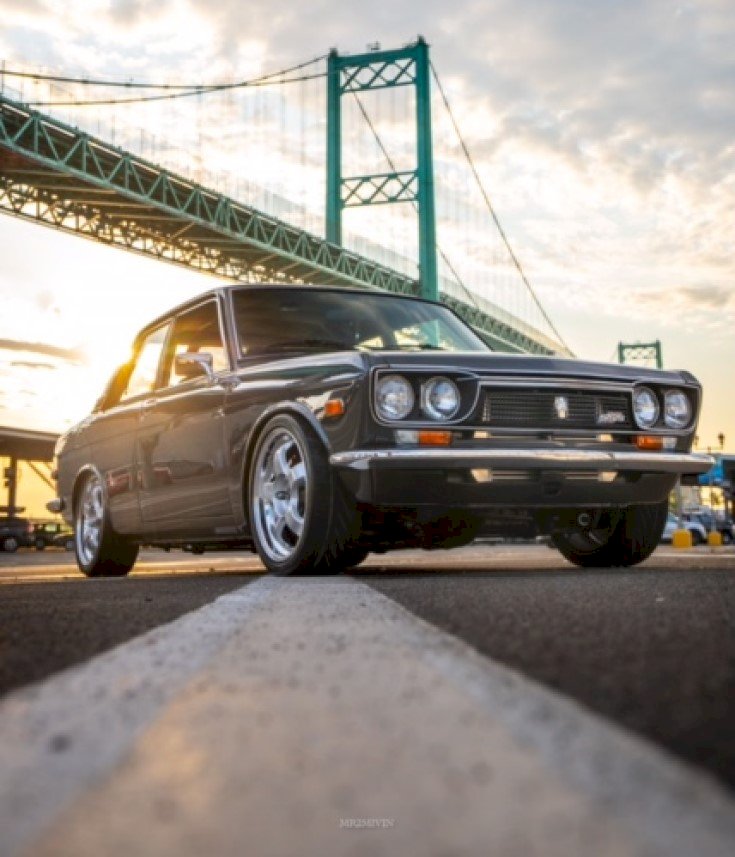 Join Our Stance Auto Mags Group, Give Our Facebook Page a Like, and Follow us on Instagram
More images are in the slider above, These Photographs are supplied by the Photographer, check their Link for Bookings.
Order the Printed Magazine HERE!!
Luis Correa
1970 Datsun 510
Instagram: @correa510
Photographer: @mr2mivin
My name is Luis Correa I'm from Morelia Michoacan Mexico, I came to California when I was 14 years old I've been working various jobs but today I'm a truck driver, my hobby is working on cars, fixing them and spending quality time with my family. Since kid in Mexico, all my family had Datsun 510's and I always liked the square body and how the 510 handles to drive, just fun to drive
My uncle had 510's as a taxi cab in Morelia. I remember having a fun and exciting time learning how to drive these little cars. When I had the opportunity to own one I didn't think twice and right away started working on it and started doing modifications to it. This is the 3rd 510 that I have owned so as soon as I had the opportunity to modify it I knew I needed some extra power so an SR20DET swap was meant to be for my 510, big wheels and lots of modifications to make it what it is today.
It feels great having this 510 which has become a family car and we will try to keep it in the family for generations to come to keep bringing fun and experience to drive a JDM car. I like to mix some of the unique features of the original body with all his chrome trim mixed with some modified and more performance parts mix some of the original with a more modern look rather than just a plain original look.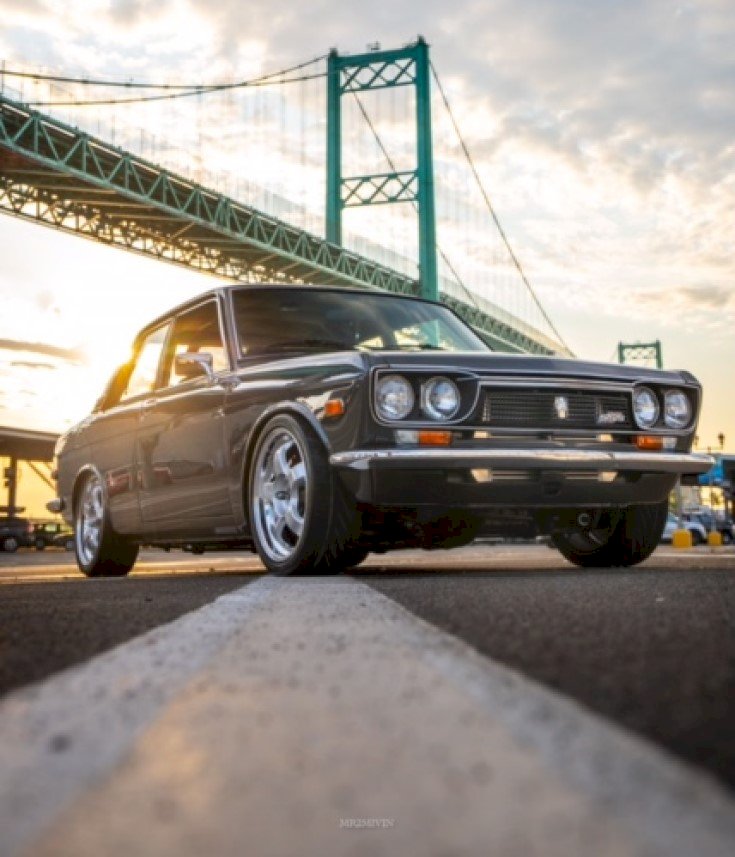 Spec List
SR20DET S13 redtop engine
5-speed manual transmission
S15 Garrett dual ball bearing turbo
Greddy intake manifold
Tepaswaps exhaust manifold
Tepaswaps custom intercooler and turbo piping
XO2 racing aluminium radiator
T3 coilovers and tein camber plates
Tepaswaps custom strut bar
Recaro front seats
Custom made as original door panels and kick panels
Nardi steering wheel
Custom made centre console
European taillights
JDM rear centre garnish with a JDM license plate light
JDM supersonic front grill
R-180 rear differential
Nissan 300zx Z32 front brakes
Nissan 300zx Z31 rear brakes
Nrg oil catch can
Blitz blow-off valve
If you enjoyed this Car why not read this ONE HERE
Most of the work has been done between myself and my brother Eduardo Gonzalez @tepaswaps during the build on and off it took us about 7 years to get it done mechanical, electrical etc.
Future Plans
Some minor modifications like rear brakes of the Nissan 300zx Z32, full stainless steel exhaust, maybe a bigger turbo.
Advice/Tips
My advice is to take your time to find the right prospect and make sure what you want to do with it, original or modified because once you start to modify it is no turning back.
Shout Outs
My biggest support is my wife lily Correa and my kids Louie and Emily, my brother Eduardo Gonzalez @tepaswaps, club Datsun Michoacan, Jerry Hernandez, @mr2miving all his photos, Chris toledo who painted the car, johnny silva of @reddotspeed, @love20bee and all the Datsun community who always supporting me
My dream car is always been the Datsun 510 and always will be
What do you think? leave your comments in the comments section at the bottom of the page
'The future is bright as long as we can still Smell the Fumes'
Check out our Google News give us a Follow
All of our Magazine can be found on Amazon, they Print and Deliver worldwide, Stance Auto can not be held responsible for the final print, all complaints and returns must be directed to Amazon.
UKTM no: UK00003572459