Mark Haynes - Westfield SeiW
The Barn find was Just what I was looking for as my Next (8th) project build, a Westfield SeiW (widebody) with a Vauxhall C20XE.
Join Stance Auto Mags Group Like our Facebook Page Follow us on Instagram
Check out our MERCH STORE
More images in the slider above
Mark Haynes, 45,
Instagram:@midland_kit_car_owners_group
I live in Redditch, Service engineer at Heller machine tools for 29 years of service
Project "oldskool" was found after searching for 6 months for a Westfield which required my work/hobby skills as an HNC service engineer to be Refurbished back to her former glory and also adding the latest upgrades, but keeping the original look.
The Barn find was Just what I was looking for as my Next (8th) project build, a Westfield SeiW (widebody) with a Vauxhall C20XE. The engine was rebuilt in 2004, and had only done 486 miles in 16 years!. The Car had not been on the road since 2016. I bought the car as a Non-runner and had it trailered from Bath to Redditch.
Car spec was the chassis and all wishbones, and bodywork had been stripped down over the last few years and put back together, and the seller had given up.
The engine was running twin 45 Weber carbs on 7-degree manifolds, and standard ignition. I converted the ignition and fuelling, to Jenvey throttle bodies on a zero degree Jenvey manifold with a complete DTA Fast S40 Pro Ecu engine management thanks to Matt Saunders from the C20XE Caterham FB group.
After learning the software and laptop in hand, it took a while to get the engine running well enough to pass the Mot, as I needed to add flow and return fuel lines at 3bar, instead of 0.3bar. And the Injectors I needed to upgrade to 690cc poco ones from Spd, who were a great help getting me up and running!. The car passed the Mot at DC Edgington in Studley, which are recommended as a local Kitcar Mot station. Next was to get it Rolling roaded the next day at Page Motorsport near Alcester, by Dan Page.
Due to the poor map, and injector upgrades. It was decided to build a new 3D map of the complete ECU, so 6 hours later she was running like a dream, a big thank you to Dan Page, a really nice chap too. The excessive clutch slip was noticed in 3rd 4th gear, so I spent a week dropping the engine out to check the internals to find new Omega HIgh compression pistons with arp bolts, and Fast road cams, Bonus!. I upgraded the clutch complete with a Helix cerametallic 4 paddle clutch plate and Heavy-duty clutch cover and gave her a matching paint job.
Other upgrades have been new Pro race 1.2 gloss black 15" wheels with new Interstate 80 grade super soft track day tyres.
Westfield Full roll cage fitted by myself, seats and gear knob.
Carbon NV rear diffuser and aero screen.
#KOcarbon rear boot lid (yet to fit).
The car has been transformed now into virtually a new car in 2020, and I have enjoyed the refurbishment, and #oldskool is Reborn.... To be enjoyed along with its brother Five ball and owner and friend Stu Irons, my joint admin in Our Facebook group MKCOG - midlands kit car owners group! This car is one to keep as I have always wanted a Westfield with a Vauxhall C20XE, ever since I built my first kit car in 1999 a Vindicator sprint mk3 with a Pinto.
After that, I built a Vindicator Shadow with a Zetec on Weber alpha management in 2000. Then as I was working at weekends at Vindicator cars helping them out, I did a one-off lightweight build of the V Blade, Vindicators one and only ever built BEC (bike engined car), with Honda Fireblade inside, an awesome car which was showed at the Malvern kit car show in 2002.
I then owned a Westfield SEiW project with a 3.9 Rover V8 running 228bhp, a Westfield SEi project with a 1700 XFlow, then in 2008 I built a Westfield aero race with a 4.6 Rover V8, which I built the engine to TVR 500 spec, pushing 250 bhp. Spent a few years in the VDub T4 scene which I still love, and MKCOG has been invited to the 2021 #Dubs in the middle show, which we are looking forward to.
Then I bought "Five ball" as a project and refurbished her to glory in 2019, to which a friend of a friend contacted me showing interest in buying her. When I met Stu Irons we hit it off and after a serious Blat the car was sold to Stu there and then, he loved the car..! Now I have the car I always dreamed of owning and have made it into what I want, and know every nut and bolt on it is new or refurbished, I love #oldskoolvx...
Welcome to follow here on Instagram, and MKCOG Facebook group for All midlands area kit car owners. MKCOG have the Durham OX shrewdly planned in 2021 as a Sunday morning monthly meet with a breakfast bap, Dubs in the middle show, and KitcarsUK (Dan page) for Discounted rolling road meet. 6-hour mapping session, full cage fitted and engine mods are done and she's finished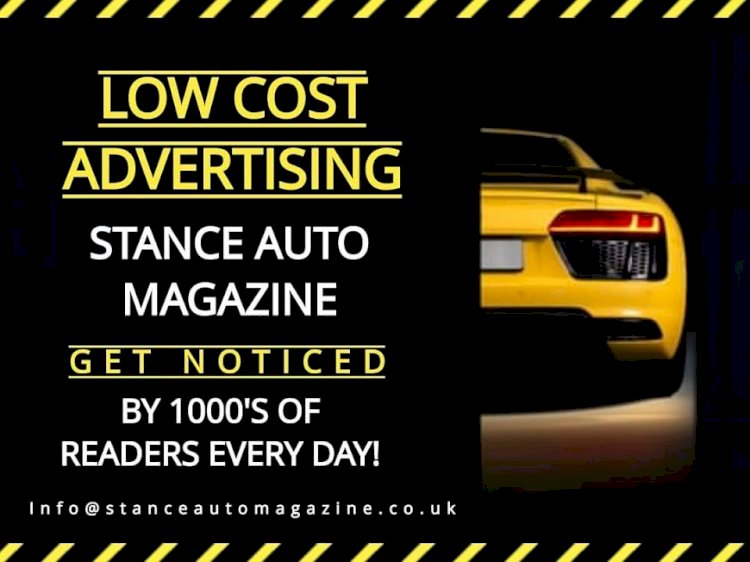 If you would like your Car and Story or Your Business Featured like this, Please
Email: Carla, Shannon, Andz or Admin, they would love to hear from you.
Our site contains links to third party websites. We are not responsible for the privacy policies, practices and/or content of these web sites. Their use is at your own risk.