Michael Nguyen- Lexus SC300
"The whole reason I got in to cars was because of my older brother."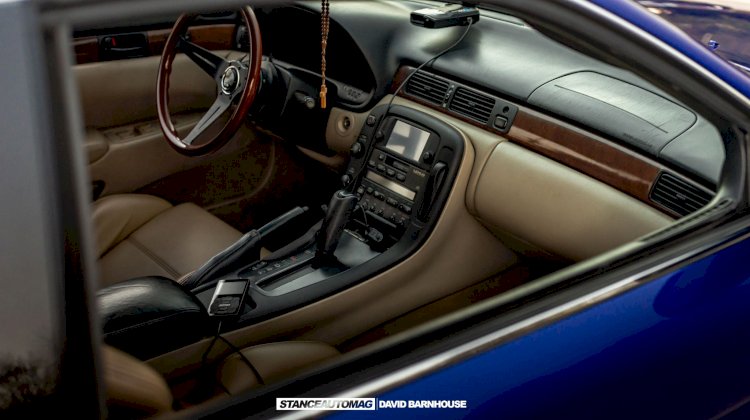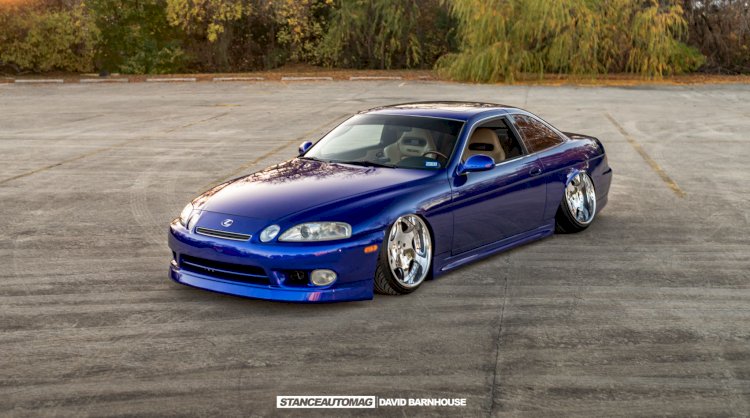 Join Stance Auto Mags Group Like our Facebook Page Follow us on Instagram
To Buy Our Printed Magazine Check out AMAZON and our MERCH STORE
More images in the slider above
Michael Nguyen
Lexus SC300
Instagram: @michael_nguyen63
Photographer: David Barnhouse / @shutter.studios.david
My name is Michael Nguyen and I'm from San Antonio Texas, where I've lived the majority of my life but I've also lived in California as well. The whole reason I got into cars was because of my older brother. He always showed me the Toyota Supra and I absolutely fell in love with that car! The closest thing to it was the Lexus SC300/400, which is quite literally referred to as the "poor man Supra."
My first vehicle was a 1985 Toyota Corolla, which was a complete disaster. I was just a kid with no money, trying to build a drift machine. I ended up selling the Corolla, saved up some more money, and got a more reliable vehicle, my first SC300. I started with basic upgrades like lowering springs and knock-off wheels. I kept it pretty basic like that for 2 years then swapped the motor. 4 months later I traded the car for a 1997 Toyota Supra, which I still have till this day. Like most builds, it's still a project 9 years later, but I love it.
A little down the road, I ended up missing the SC300 I had, so I went through 3 more and finally landed this perfect, rare, royal sapphire pearl, SC300 in California. The overall condition was 8/10, it was fairly clean but for sure It needed a little bit of work, and I'm a perfectionist.
To me, my Lexus SC300 stands out because nowadays, people get SC300/400's and make drift machines, and throw on body kits and ruin them by hitting walls. You rarely see a VIP style build sc300/400. My vision was that I wanted to restore it and keep it clean, so when people see an older Lexus like mine, they can see the effort and pride put into it. I do love the drift machine builds, and don't get me wrong, I've seen well put together drift style sc300/400's, but personally, I just appreciate the VIP look. This is just my little cruiser and anyone wanting to get into a Lexus sc300/400, I highly recommend it. These cars are built tough, and as long as you maintain it, they'll run forever and they're easy to work on.
Exterior
Big win front lip

Auto couture side skirts

Auto couture rear bumper

Fender and quarters professionally flared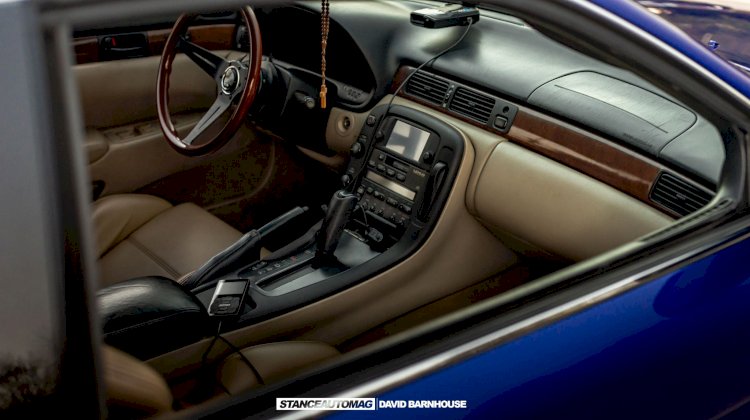 Interior
Custom leather wrapped recaros

Nardi wood grain steering wheel

Custom LCD climate control
Wheels
Weds Kranze bezerias

19x10.5 +12

19x11 +0
Suspension
Megan complete rear lower arms

Buck performance rear upper control arm

Japspeed front lower control arm

Buck performance front upper control arm

Air Force air struts

Airlift 3p management
Future Plans
I have a 1jzgte swap getting rebuilt as we speak with an r154 5-speed swap, but I'm thinking about the grannas racing t56 swap.
Going to change my wheels to work Meister s1 (my favourite wheels.) Trying to keep it simple and clean.
As far as my suspension, I will add thicker sway bars and that's pretty much it.
Shout out to Wale for making this vision come true. Wale repainted the whole car and is the reason the car looks the way it does today.
All the Cars in the Online Version of our Magazine will eventually appear in our Fully Printed Magazine, the cars with the most Views, appear sooner, the Magazine is sold the world over through Amazon, making it easier and faster for people around the world to get their copy. UK and Ireland use our store stanceautomag.com

If you would like your Car and Story or Your Business Featured like this, Please
Email: Carla, Shannon, Andz or Admin, they would love to hear from you.
Our site contains links to third party websites. We are not responsible for the privacy policies, practices and/or content of these web sites. Their use is at your own risk.