1991 Mitsubishi 3000gt vr4 - Max kaewtong
Back in Japan, I owned a 1997 Nissan Laurel C35, it had an RB25DET NEO with a 5-speed swapped from an R33 GTST. Being in Japan and having a chance to own such a unique car there really brought the car scene back to life for me.
1991 Mitsubishi 3000gt vr4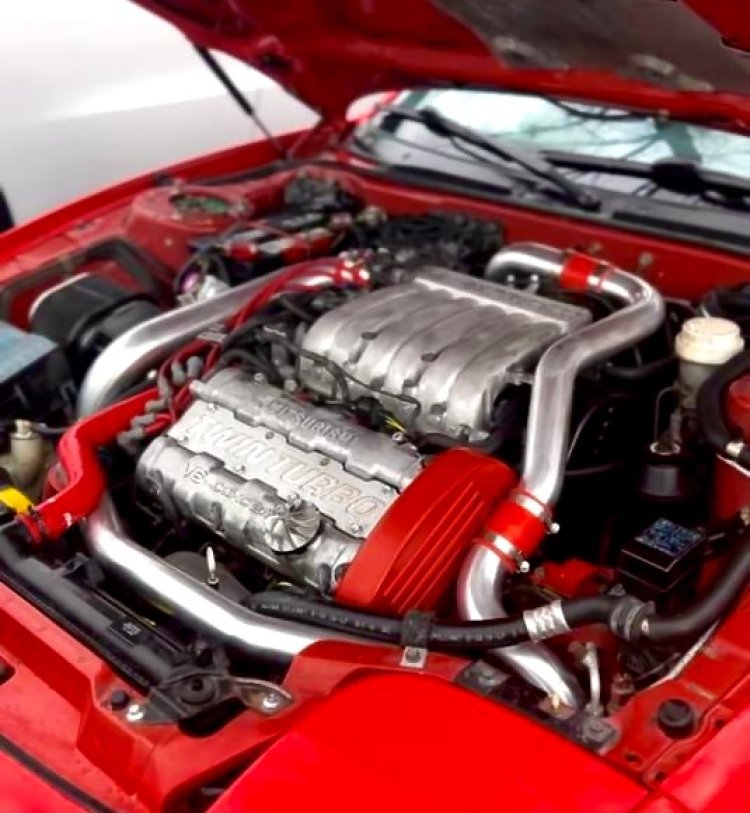 Join us on Social Media YouTube, Facebook Group, Facebook Page, Instagram
We are listed on Google News give us a Follow
More car images are in the slider above.
1991 Mitsubishi 3000gt vr4
Max kaewtong
Instagram: @Maxx_visuals
Performance Stats
I have a couple of bolts on such as the front mount intercooler, downpipe and catless exhaust, internal is mostly stock as far as performance goes. Pushing about 14 pounds of boost so as far as performance goes I'm assuming anywhere from 340-350HP.
My name is Max, I was born and raised in Thailand. I'm 25 years old and Currently serving in the United States Marine Corps. Growing up there has exposed me to the car culture in many good ways. My real dad who had recently passed was very into cars and he would try to teach me all about different types of cars, make and model.
Because of him, till this day I can always tell what type of car it is by seeing the taillights and headlights at night time from as far as the eyes can see. Knowing how expensive a car hobby can be, I never got a proper chance to own a modified car until I joined the marine corps and got stationed in Okinawa, Japan.
Do you need a Quality Photographer? Ours are Available HERE
Back in Japan, I owned a 1997 Nissan Laurel C35, it had an RB25DET NEO with a 5-speed swapped from an R33 GTST. Being in Japan and having a chance to own such a unique car there really brought the car scene back to life for me. Unfortunately, I had to leave Japan and sell the car to a good friend of mine because my time was up and I came back stateside currently in Quantico Virginia which led me to my current car which is a 1991 Mitsubishi 3000gt VR4.
My current build is a 1991 Mitsubishi 3000gt VR4 With 87,000 original miles. I'm sure we can all agree that this car is one of the most underrated Japanese cars back in the 90s compared to all the other 90s JDM cars such as the Mazda RX7, the skyline gtst / gtr and the Toyota Supra. With it being pretty uncommon is already a big go for me, not to mention the price tag for one of these is dirt cheap compared to other 90s jdm cars. Plus it's a beautiful-looking car with all the crazy features it came with such as AWD, AWS, and twin-turbo v6 making a whopping 300hp stock. Need I say more? Haha.
Now I believe in respect for all builds and I don't want to get any hate for saying this but I've come across many other 3000gts owners throughout the time I've owned this car mostly on Facebook groups and TikTok. From personal observation, a lot of 3000gts owners (Not all) have this belief that if you modify the 3000gt in any way your pretty much ruining the car and I fully respect that but at the end of the day ITS MY CAR.
I have my own vision of how I want my car to be and I'm not afraid to make my imagination come to life. This is just my opinion but I would hate to pull up to a car show and have my car look just like any other stock 3000gts out there. So what I believe makes my car unique is the fact that I'm willing to step out of my comfort zone and not care so much about other judgmental comments and to bring my vision to life that this is how I want to build my car.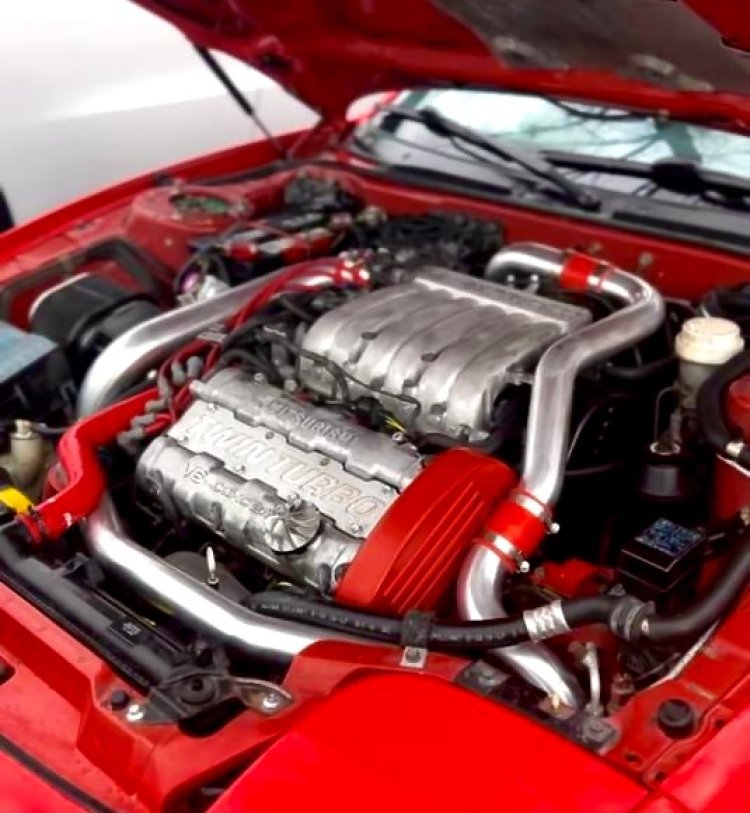 What do you think of the Story?, leave your comments below Thank You.

Build List
Engine wise is mostly stock. Currently, have Cx racing front mount intercooler, rebuilt turbos, AEM air fuel gauge, downpipe and catless dual exit exhaust, and intake. Pushing about 14 pounds of boost overall making about 340-350 HP..
Exterior I have Z1motor sports front lip type 2, Z1motor sports hatch visor type 1, and retro spec widebody kit that is currently not installed which will go on once the items arrive. What's currently on the car is Evo x style Battle Aero spoiler, 370z street aero rear diffuser, werewolf canards, and eBay carbon fibre half-side skirt.
Suspension currently on TEIN Flex Z coil overs
Wheels are EVO X spec 18x10.5 Work cr2p on Mickey Thompson Street comp 295/35/18 tires.
Brakes: drill slotted rotors with stock gen one brake.
Future Plans
So far I've done all the work myself and I plan on building the car myself. Once I complete the exterior build I plan on moving onto the interior with quick release and new seats. The main reason I do not want to tear the engine apart for a rebuild yet is because of how well it's been taken care of and only has 87k miles on a 32-year-old car, the car drives almost flawlessly! I don't race or drag the car so I'm hoping I won't have to do any major changes until years later down the road! But that doesn't mean I won't when the time comes. I plan on making it to push out a healthy 500 horsepower eventually.
All Photographs are supplied and owned by the Photographer named, our Photographers can be found HERE!
Please leave your comments on my story in the comments section at the bottom of the page, it helps the story get more views and reach the Printed Magazine, Thank you.

'The future is bright as long as we can still Smell the Fumes'
All of our Magazines can be found on Amazon, they Print and Deliver worldwide, Stance Auto can not be held responsible for the final print, and all complaints and returns must be directed to Amazon.
UKTM no: UK00003572459