Calvin Pomfret - 2015 Nissan 370Z Nismo 
After graduating from University, I decided it was time to reward myself for years of hard work & splash out on a new car. After watching Tokyo Drift & seeing all the over-the-top widebody kits, or spooly V6's, I decided I wanted a Japanese car for certain.
2015 Nissan 370Z Nismo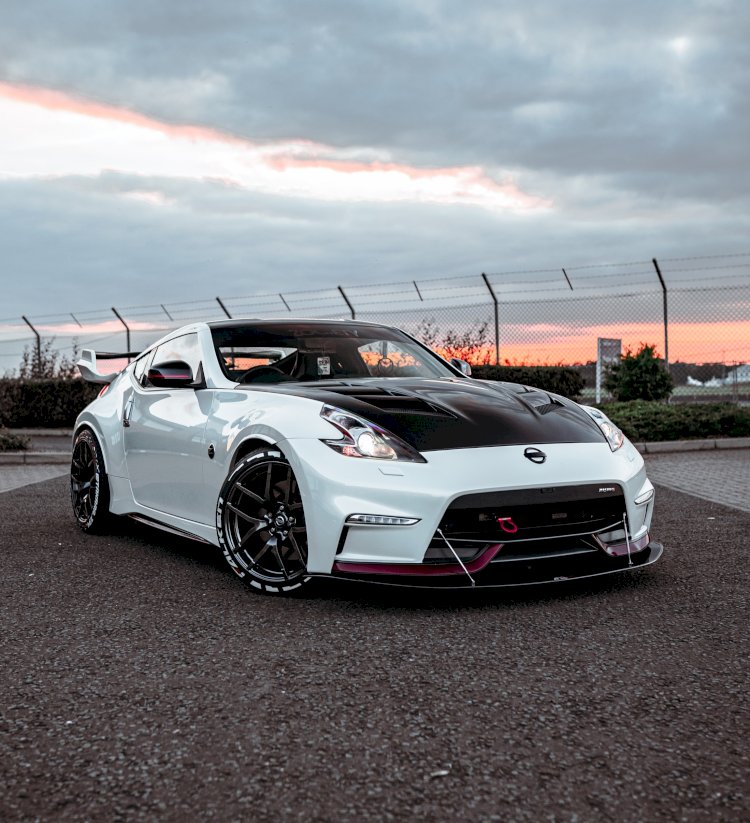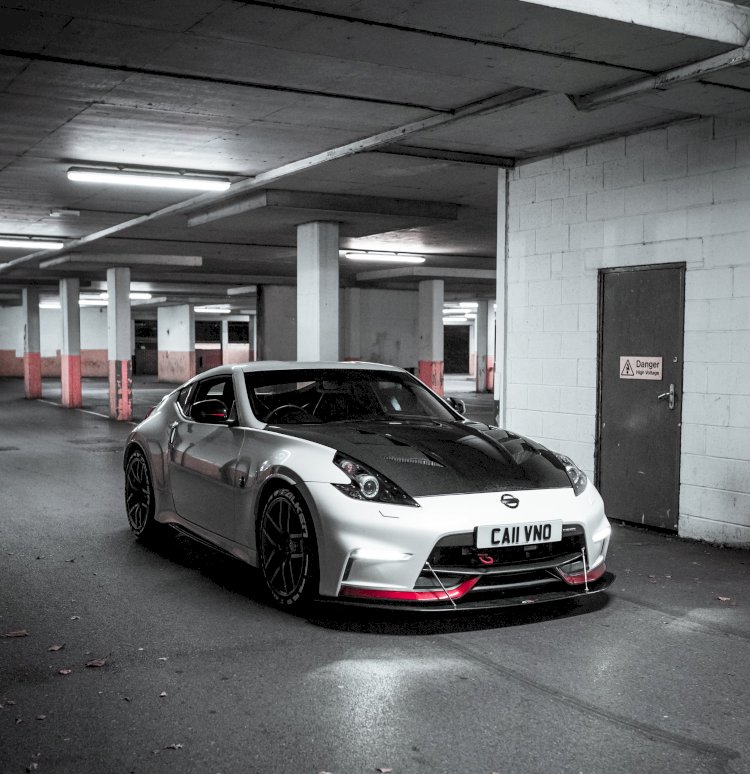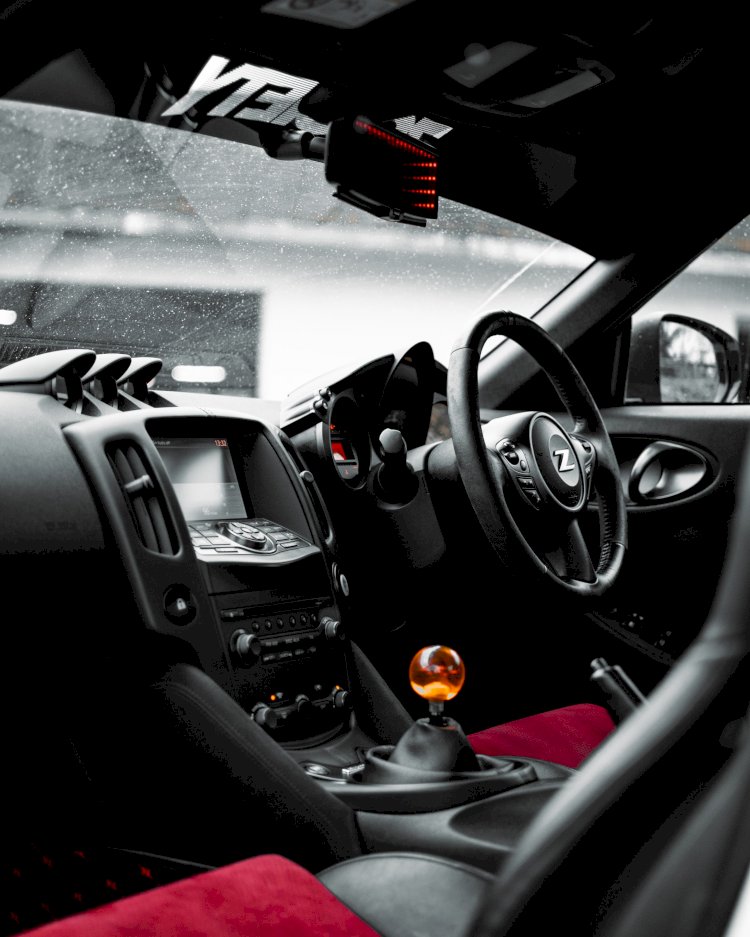 Join Our Stance Auto Mags Group, Give Our Facebook Page a Like, and Follow us on Instagram
More images are in the slider above, These Photographs are supplied by the Photographer, check their Link for Bookings.
Order the Printed Magazine HERE!!
Calvin Pomfret
2015 Nissan 370Z Nismo
Instagram: @Takara_Z34
Photographer: @jbhsplosion and @c.notoriety
Hey Everyone, my name's Calvin, I'm 26 & I live in the south of the UK. I work as a Project Manager which can get quite hectic but do manage to squeeze in some time for friends, family & to get out in the Z in between. When I'm not working, you can solidly bet I am either at the gym, watching sports or playing Video Games.
Who got me into cars? Well, this part of the story has to be almost generic for my generation, it's the classic story of watching too many Fast & Furious movies as a kid & taking what I've watched to the streets of NFS with friends. I've loved racing games since I was a nipper, but I didn't have the urge to go all out & buy a sports car once I passed my test. The first car was a 1983 Austin Mini City (998cc) - not even 1L!
I joined the car scene pretty late on, a few friends had been immersed for years & dragged me along to a meet in Bristol one time. Going to that meet seemed like such a good idea mentally, but financially... God, I could've saved so much money if I'd just said no... :')
If you enjoyed this Car why not read this ONE HERE
After graduating from University, I decided it was time to reward myself for years of hard work & splash out on a new car. After watching Tokyo Drift & seeing all the over-the-top widebody kits, or spooly V6's, I decided I wanted a Japanese car for certain. Looking at the styling possibilities of the Z33 & how well the car seemed to handle on corners, I knew I wanted a Z. I wanted a car that had the capability to handle drifting straight out the factory & naturally, the Z was the best choice. On Video Games, I would spend hours creating various body styles to find my perfect build... then I ended up modifying a 370z. I instantly knew this was the car for me in the future & I had to get my hands on one. I clapped my eyes on a Nismo Z34 online one time & the styling extras coupled with the track handling package pushed me to upgrade. In 2019 I finally pulled the trigger on the purchase & here we are!
I spent hours contemplating a name for the Z, coming up with all sorts (at first I named the car "Kakarot" after Goku from DBZ but didn't think it fit the car). I looked into Japanese Kanji & various combinations & finally settled for "Takara" - meaning "Treasure, Jewel, Gem". The pearlescent paintwork, coupled with the various angles to the car just suited her to a Z... I mean T.
At first, I attended a few car shows as a spectator, taking the Z as a stock Nismo but she seemed to fit in regardless. I looked for inspiration from other people's builds, looking at various other styling options from other manufacturers. I wanted to keep to the base Nismo colourway & create an OEM+ look rather than remove the Nissan's shape - I think Nissan nailed it from the factory. I started off with a few minor mods whilst I got a feel for how the car was going to shape up & I didn't want to have any regrets on modifications after they're purchased.
Since purchasing the car I've got to say, I've never looked back! I've never had a problem with the Z (touch wood) & it's always been a fun experience to drive - rain or not... It keeps you on your toes constantly with the odd rear-end twitch from time to time (intentional or not) ;) I definitely did not buy the Z for fuel economy (despite her being my daily driver), but I love driving it. The financial hit on fuel is welcomed. Since I have modified the car, the feedback from the majority has been great. So many appreciate the build & I have people stopping to ask about it at traffic lights, carparks, etc. It's created another social aspect of my life which I wasn't expecting when I first bought the car & I've made so many memories with so many new people.
What's great about owning this car for me is seeing people getting excited to see/hear your car - it can be funny to see my neighbour's when I get back late in the evening creating a racket from the exhaust modifications... Personally, this is because I was once in that position, looking at someone's car thinking "that's dope, I need one in the future!". To have that positive effect on someone & potentially be a reason someone else gets into cars & starts their own journey is awesome!
What makes my car Unique? For me, I think it's because there are not many heavily modified 370Z Nismo's in the UK at all. In the UK, the majority of the car scene is European-based & the JDM scene took a dip - but now it seems to be on a resurgence!
I think keeping the base OEM look whilst making some welcomed upgrades (the rear wing which the Z was lacking from the factory) keeps it looking like an aggressive road car rather than some track demon. Everyone has their own look, I appreciate all builds but for me practicality-wise, an OEM look is a better option with the Z being my daily also. The key for me is to get inspiration from other cars, but never recreate someone else's build... Every build is individual & you should let the look almost be an extension of your own personality to you - creating a personal look.
If you would like your Car Products tested and reviewed by our team Please Email us
Spec List
Engine & Exhaust
ECUTEK Remapped

AAM Cold Air Intakes

AAM Resonated Short Tails

AAM High Flow Cats
Exterior
APR Carbon Front Splitter with Support Rods

Reinforced Splitter Bracket

VIS Racing Carbon Vented Hood

Veilside Carbon Spoiler

UnderGlow

ZOCIETY Sunstrip

Blacked Badges

Carbon Roof Wrap

JDM Plates (Personal Plates)

Bumper Refurb & personalisation

Tow Hook
Interior
NiftyCity Central Console Module

Diamond Car Mats

Interior Glow

Custom Switches

Dragonball Shifter

SickSpeed Infinity Mirror
Wheels
Wheel Spacers (Front & Rear)

Tyre Lettering

Wheel Colour Change
I'm not going to beat around the bush here, when I bought the car I was a newbie to car modifications & had never worked on a car before. I started off doing small modifications like the DragonBall Shifter & the Interior Glow myself but seeking professional help on some modifications.
Work completed myself has been:
Carbon Hood installation

Interior Glow installation

Underglow installation

Sunstrip installation

Dragonball Shifter Installation

JDM Plate (bracket) installation

Tyre Lettering application

Wheel Spacer installation

Blacked Badges installation
Other modifications have been carried out by various shops, but a few places I would like to thank are:
- Extreme Finishing (Basingstoke) for visual work on the bumper refurb & rear wing installation.
- Horsham Developments (Chieveley) for the remap & splitter bracket installation.
Future Plans
Personally, I don't think I could sell the Z, there simply isn't another car I "want" like I did when I saw the Z. Visually, I don't have many plans now as I am happy with the overall look & I want to save some money for a bit - but down the line, you can bet on it I'll be boosting the Z & potentially bags. Let's see what the future brings for Takara.
Advice Tips
If you're looking to buy a Z, just please please please do not buy it & expect to be doing long trips... As much as the Z is more than capable of handling it, you're going to burn a huge hole in your pocket on fuel - they DRINK. Other than that, I have no drawbacks to the car, no regrets & can honestly say if you're considering it... pull the trigger & get one - you will not be disappointed. Oh & if you are, you can always hand the Z to me - could do with a separate drifter to the daily ;)
Looking for a new club? Have a look at the ones featured on our site HERE
Shout Outs
Reflex Collective (@reflexcollective)
Coming into the car scene they have given me an avenue to connect with various like-minded people & steer clear of a lot of the negativity which can circulate sometimes. They try to do things differently & spread a positive message for all with the same hobby & host events which all can attend. Big thanks to Reflex for the support over the years & for helping me grow my following on social media.
The car scene has brought me a lot over the years, be it friends, memories, ups, downs, laughter & overall great life experiences. I've had long trips out, encounters with local enforcement, social engagement at shows, near misses on track, a few knocks skidding & I honestly wouldn't change a thing. Since owning the car I have loved every minute of it - purchasing a car in the car community & modifying is more than just metal on wheels - it can be a whole life opening experience - it is what makes it.
Dream Car
My dream car would be a 964 RWB Porsche - seeing Nakai San's work handcrafting each RWB is purely a work of art. However, you won't catch me swapping the Z out for one I tell you that ;)
What do you think? leave your comments in the comments section at the bottom of the page
'The future is bright as long as we can still Smell the Fumes'
Check out our Google News give us a Follow
All of our Magazine can be found on Amazon, they Print and Deliver worldwide, Stance Auto can not be held responsible for the final print, all complaints and returns must be directed to Amazon.
UKTM no: UK00003572459