Dennis - Ford Focus MK2 Station Wagon
What got me into the car scene? Well that's a good one! It all started with my old rusty exhaust. This is literally no joke. As my exhaust broke I was forced to get a new one,
Check out our other sections in the CAR SCENE and our MERCH STORE
More images in the slider above
Hi all,
My name is Dennis, aged 24 and I am from Germany!
Instagram: @dns_CarDesign
At the current time, I am not earning any money because I have been studying for a few years now! Prior to studying I worked as a technical product designer.
I currently drive a Ford Focus MK2 Station Wagon. I drive it because, it comes from my family and I actually purchased it from my parents which isn't something a lot of people do these days. I still drive it because, my ideas and inspiration made it something very special however, it does give me a lot of pressure.
What got me into the car scene? Well that's a good one! It all started with my old rusty exhaust. This is literally no joke. As my exhaust broke I was forced to get a new one, after a long search on the internet I managed to find a stainless steel duplex system for my car and that is how it all started.
In terms of growing up in a family of petrol heads unfortunately, there has not been anyone in my family who were car enthusiasts, I have come into this scene myself.
I think overall package of my car makes it super unique. All the details and the fact that most of it no longer exists. Of course, not forgetting the eye-catching car wraps which I renew year after year myself.
In my opinion, there are challenges in every single project which people need to overcome. There were many challenges I faced in my project too! Its life. All those challenges can be overcome with the correct people by your side who will support you and provide you with all the required advice and action forward. I would also advise to plan in advance in order to allow you the time to approach and ask any experts if necessary. You should just never give up even if something seems hopeless.
I would say my car is a nice vehicle within the series production line also, I would recommend people purchasing the same car if they have a family due to it being a station wagon and containing a lot of space however, in itself it is not a car I would purchase again in its original form.
In terms of car stats and bhp, it definitely does not have as much power as I like. Due to my studies I have not managed to make a major investment as of yet in terms of performance so, this is definitely a work in progress.
Car specs:
RS Frontbumper
RS Fender Side wings
RS Bonnet
RS Look side skirts
RS Look rear bumper
Coil overs
19" Original Rs Wheels (Black)
19" Keskin Wheels (Silver)
18" ST Wheels (Slate grey)
K&N Air intake system
stainless steel exhaust system
ceramic brake system
Rallye Flaps
Full Car wrap in Toxic Green / bright blue metallic
Revised steering wheel
Interior covers in real carbon look
Recaro Seats
A few Interior Parts with Alcantara
Tail lights in full Led
Front headlights in Xenonlook with LED Park lights
Android Car Navigation System
Interior lights in LED with color change Function
Raidhp Gauges
I might have forgotten something but that is roughly the whole list!
With regards to all the work undertaken, I try and do all the work on the car myself. Throughout its renovation I have only had to involve a professional company called Alzen Racing, as it involved body work to the rear otherwise, I always have the assistance of my experienced friends who are always by my side helping.
For many people, they do not always keep their first car however, I am proud to say that the Focus is my first car and project.
Are projects ever finished? A car that you modify with all your passion and love should never be finished therefore, no my car is not ready yet! There are modification plans for the future which involves the overall performance and interior.
To this current date, I have only been to one car meet where it involved prizes for certain categories. I was very happy to have received a prize in the Ford category although the competition was very strong. I do not attend these shows to win awards, the most important thing for me is having fun and the socialisation. Getting a prize is just a bonus!
Generally, I love attending meets and shows as often as I can. It is always nice to talk to new people who also share the same passion as me.
What is my dream car? Well good question but also a difficult one. Since I drive a Ford myself, I would actually choose a Ford GT or the Focus RS 500 nevertheless, the choice falls on the Porsche GT2 RS.
I hope you enjoy reading my article.
Dennis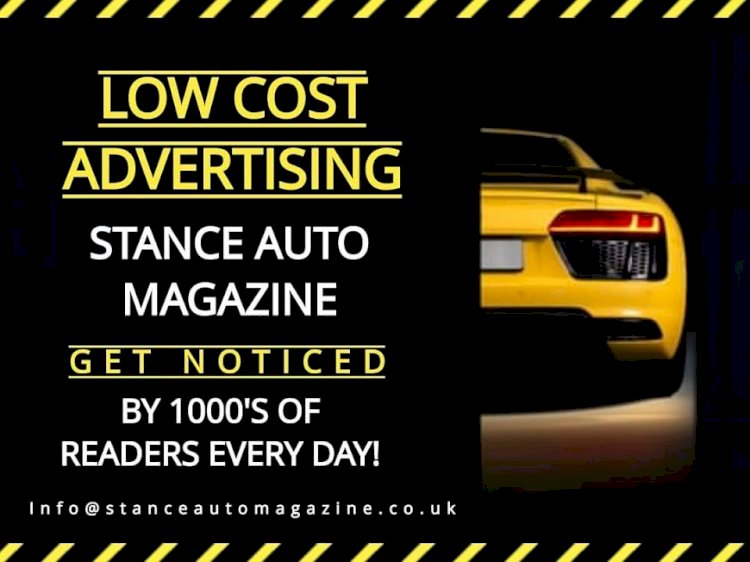 If you would like your Car and Story or Your Business Featured like this, Please
Email: Carla, Shannon, Andz or Admin, they would love to hear from you.
Our site contains links to third party websites. We are not responsible for the privacy policies, practices and/or content of these web sites. Their use is at your own risk.