Dustyn Johnson - Hyundai Genesis Coupe 2.0t 
So this is actually my 6th build and my 2nd genesis. The genesis platform is such a good starting car, there is still a good aftermarket for them as well as they don't need a lot to really grab attention. They will last a very long time if you stay on top of the required maintenance.
Hyundai Genesis Coupe 2.0t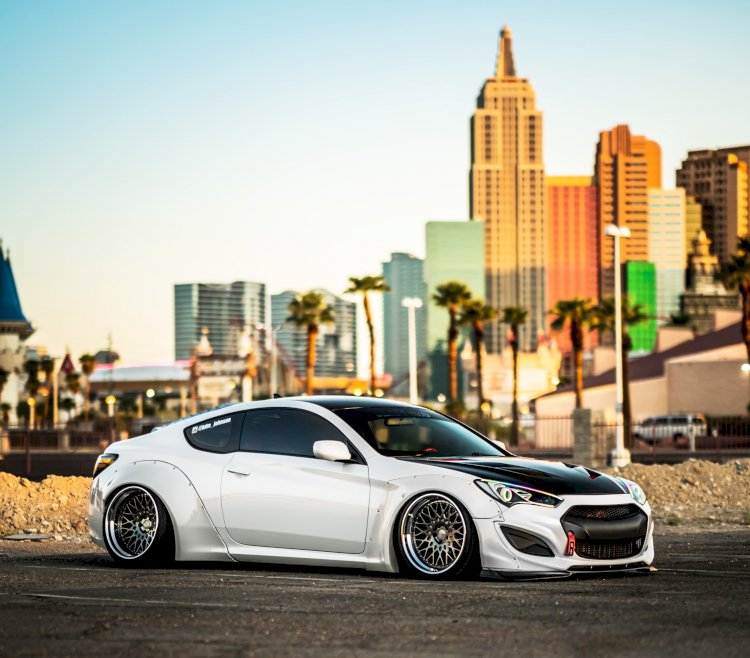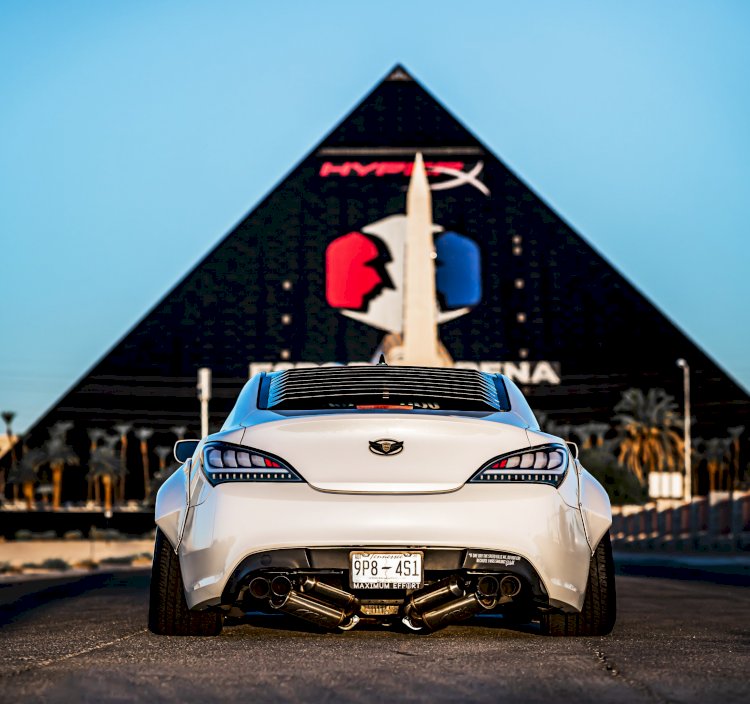 All the Cars in the Online Version of our Magazine will eventually appear in our Fully Printed Magazine, the cars with the most views, appear sooner so keep sharing your articles with the share buttons at the top of the articles, or copy the web link into Bios, Posts on Social Media and the Internet.
Join Our Stance Auto Mags Group, Give Our Facebook Page a Like, and Follow us on Instagram
Check out our MERCH STORE
More images are in the slider above, These Photographs are supplied by the Named Photographer, check their Link for Bookings.
Order the Printed Magazine HERE!!
Dustyn Johnson
Hyundai Genesis Coupe 2.0t
Instagram.@kdm_johnson
Photographer: @queso.mediaa
Photographer: @bastosmark_wsdsm
Photographer: @ursa_photography
So growing up I lived all up and down the East, ranging from Indiana to Florida. But I call Tennessee home. I am 26 years old and I am currently serving in the military as an instructor, also as a SAR (Search and Rescue) team lead in the Great Smokies National Park.
What or who got you interested in cars?
Definitely, my dad has taught me everything about cars which fueled my passion. When he was growing up he was big into muscle cars so when I got interested in cars I loved everything important!. And in some, they believed that would cause a wedge between us but all it did was strengthen our bond and our love for cars. I remember every time I would get upset that I couldn't figure something out here my dad would come to help me calm down and work through it together.
Why this Car?
So this is actually my 6th build and my 2nd genesis. The genesis platform is such a good starting car, there is still a good aftermarket for them as well as they don't need a lot to really grab attention. They will last a very long time if you stay on top of the required maintenance.
Why did you build this Car?
Well after my first Genesis I moved to the Ford Focus RS and that was an amazing car but there wasn't a whole lot you could do to them. Sure you could bag it but as far as looks the car in my opinion looked and performed great. But I want to get creative without destroying a $40,000 car. So back to Genesis I went and I haven't looked back.
What does it feel like owning and driving your car?
I love owning this car. One of the main reasons I build is to connect with my dad and I am hoping to connect with my 3-year-old in a similar fashion. Driving makes me feel good and accomplished, when you pull up to a red light or a gas station and you see kids looking at your car going "that's so cool! I want a car like that" just makes my day as it, does with any car enthusiast. Going to shows and seeing people with incredible builds that you look up to complementing your build just puts you on a different high.
Advice/Tips?
As far as tips not so much but advice most definitely, if you are in the market for a Genesis make sure you are ready to deal with the trolls. Most of the trolls you will encounter today are the old guys who had genesis and built them for power, they have king sold their gens but stay in the groups just to talk down to the newbies.
So just do you! Don't be afraid to try different styles or do something crazy, no not everyone is going to like it no matter what you do to it. So build for yourself and don't seek the approval of others. The best example of this is a gen owner @sxygen, he has a custom built 4.2 twin-turbo engine, widebody, bags, etc. but people hate the fact that it is an automatic…like this man has close to 40k into this car but you don't like it because it's auto. But he builds for himself, which is the best advice I can give.
If you enjoyed this Car why not read this ONE HERE
What do you think makes your car Unique?
I would say what makes it different is I am not trying to be the best at any particular part. Like some people go for power or crazy camber. I am just doing what I believe looks good or would be a spin on a design. Just that truly simple yet effective style. The part that people notice the most are definitely my headlights, they are a custom build done by @Yuniqueled. They were the first BK2 headlight build he had done. A lot of trial and error with them but we have an amazing final product. The part that just makes the car to me is my steering wheel. Custom made by @griproyal, and yes anyone can get it done but the part that makes it special is it was a surprise gift from my wife. She designed the wheel just how she wanted it and if/when I sell the car that is the one part that I will keep forever.
Spec List
Engine:
Ingen intake
Turboxs BOV
AlphaSpeed Tune
Full ARK Grip with DP and TP
TurboXs O2 housing
Interior:
Orue Series Racing Seats
5-point harnesses red
Harness bar red
Custom grip royal Deadpool themed steering wheel
NRG short hub with quick release
We are likewise THICC BOI Shifter
Custom Deadpool themed shift boot
Trunk colour changing lighting
Air tank wrapped with hardlines
Exterior:
VIS CF Hood
Spec-d tail lights
Remake widebody kit wrapped carbon fiber
KS-Style Front Lip
Custom headlights from Yunique Led
Black wrapped top
Wheels: current set:
20x10.0 et-20
20x12.0 et-35 AG Brushed Grigio F541 SPEC1
Toyo tires
255/30 R20 front and 295/30 R20 back
Proxes 4 plus
New set:
19x12 et-34
19x13.5 et-56
Infinitewerks MT series
Hankook Ventus v12 Evo 2
285/30 R19 Front and 305/30 R19 back
Suspension:
Full 3H airlift performance
Full ISR Arm kit
Brakes:
Who did the work?
So this is where I'll get some hate but credits due where it's due. So when I bought the car back in 2018 it was already on bags, widebody, and had the AGs on there. That work was done by the previous owner @khaoz023. Since then I have added everything else. And I did a lot of the additional work myself, this work includes all the interior install, the engine upgrades, the exhaust, hood, and taillights. The headlights I was helped by the man himself @yuniqueled. And the wrap was done by @epicwrappers.
Future Plans:
I plan to sell the gen in about a year or so and my next build is going to be a Tesla. Haven't decided if it's going to be the model 3 or S. Definitely want bags, 3 piece wheels, cf hood, and trunk. Custom air setup and custom lighting.
Looking for a new club? Have a look at the ones featured on our site HERE
Groups/Clubs
Definitely, the top-tier group hands down go to @vadedmob. Took me 3 years to get in and that feeling of them accepting your build is priceless. They are one of the most down-to-earth groups you could ever ask for.
What's your dream car?
Dream car was a Supra for the longest time, but now kinda unsure. You see all these new cars coming out it's hard to just pick one, all the builds are just amazing and honestly, I would have multiple of the same car just built differently.
Check out our Google News give us a Follow
What do you think? leave your comments in the comments section at the bottom of the page.
All of our Magazine can be found on Amazon, they Print and Deliver it, Stance Auto can not be held responsible for the final print, all complaints and returns must be directed to Amazon.
UKTM no: UK00003572459