Matt - 2016 Ford Focus SE hatchback
Why don't I get an ST or RS some may ask? Well, I love my car and I'm having fun building her out the way I'd like her to be.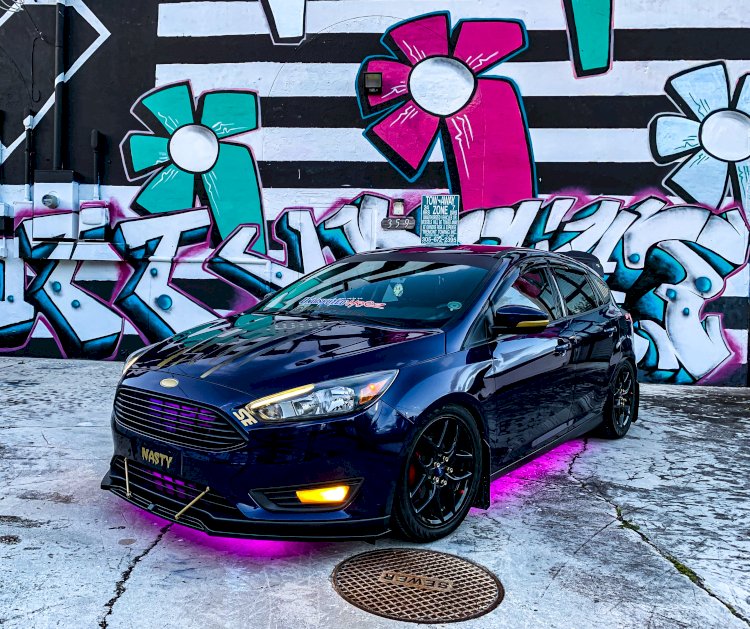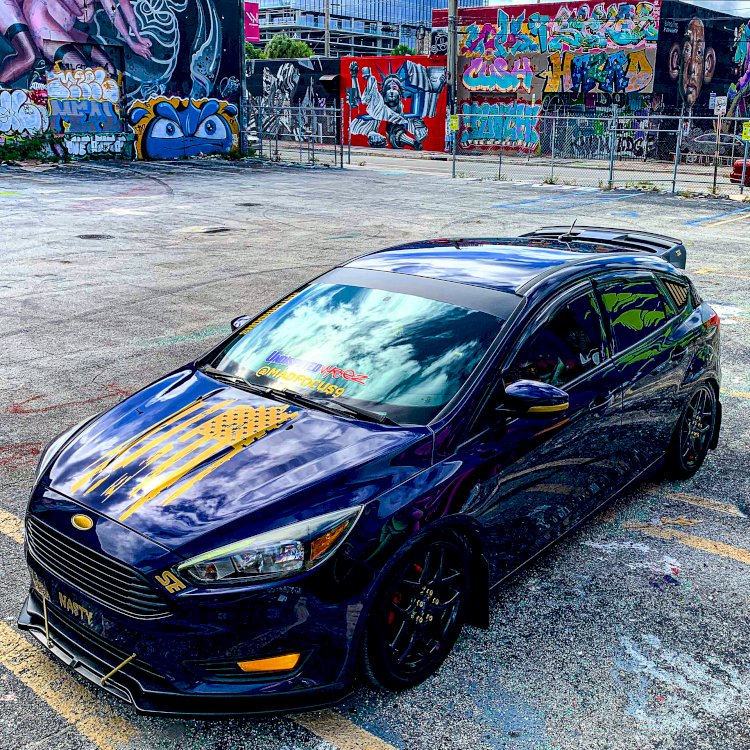 Join Stance Auto Mags Group Like our Facebook Page Follow us on Instagram
Check out our MERCH STORE
More images in the slider above
This Car is in the November Edition Printed Magazine
Matt,
I'm in the states in South Florida
Instagram: @madfocus9
A little about myself and my 2016 Ford Focus SE hatchback.
I have always been a Ford fan since I could remember playing with hot wheels as a kid. I'm a fan of all makes and builds, but Ford has my heart, even though they ripped my heart out by discontinuing the Focus line here in the States. That's a soapbox for another time.
I came about my Focus after buying and selling 2 1975 F100s. I had a '75 Custom In-line6 short bed and flipped it after cleaning her up and getting the interior up to par. After that I bought my Kona Blue '75 F100 Ranger 302 all Edelbrock decked out with a short bed. After a couple of years of owning her and wrenching every weekend, I had to sell her to a friend as she was taking up all my time from my 2 young boys. Anyhow... onto the Focus.
I'll start out with the obvious, yes she is a SE trim, yet she's mine. I bought her in 2017 after I sold my truck and needed a daily that was good on gas. I've always been a fan of the MK3 look and when I saw her in the Ford Kona Blue, I drove over immediately and got rid of my Toyota Corolla and signed the papers.
I started off with the normal, tint and decals. Thinking about what I might want the Focus to look like. After thinking for a bit, and being a person that loves cars and seeing transformations of builds, I decided On what to do.
I decided on the colour scheme of gold and blue, a throw to my service in the United States Navy. Hooyah!!
My first mod was the exhaust as I had missed the sound of my '75 (so cherry) and bought the FSWERKS Race Exhaust. From there, I began in October 2019 having some more fun. I have a Custom Tune from Focus-Power (great custom tune). I swapped out the grill with the Titanium as I like the lines to all match the rest of the front end vs the honeycomb it came with. Added the ST spoiler, Debadged and rearranged after painting them. Added the rear diffuser, rods and front lip/splitter.
She needed some more love so I wrapped the reflectors and Ford emblems in gold, and bought some gold lugs, mud flaps, lovers and painted the callipers as well. I like to paint and do things myself. In December I bought Raceland Coilovers and maxed it out for a 3-inch drop, (this I took to a buddies shop to do as I wanted to make sure she sat right) and dang she handles so much better.
I needed some pop at night when I met up with the car crew that I have been family with since November of 2019, (Undisputed Vybez, IG: @undisputedcrew check us out). So I decided on the OPT7 underglow set and extensions for the grill. I love the glow and have always been a fan of them since I'm old school (age withheld lol).
With the interior side of things, I swapped out the steering wheel with a 2017 Ford Escape, so I can have paddle shifters vs. the electronic shift button on the shifter. Ya, she's auto don't hate me, there wasn't a manual in Kona Blue at the lot. Anyhow, wrapped the wheel, painted the paddle-shift extensions and installed her. Next on the list is to deck out the interior a little with some paint or wrap, and get some custom flooring done.
I've mostly concentrated on the exterior of the Focus for now as I plan on getting a turbo kit from Focus-Power and didn't want it to waste money on things that were going to be replaced. Once the turbo kit is installed I'll be pretty set for a little bit before swapping out the transmission to a manual so I can go bigger turbo and play some more with mods.
Why don't I get an ST or RS some may ask? Well, I love my car and I'm having fun building her out the way I'd like her to be. I've got a family and knowing myself, I would get into too much trouble with more power. Hell, SE stand s for "Speed Excessive" right or is it "Slow Edition"?
Anyways, thanks again for the feature and I wish all the car folks good times with their builds!! Let's help the community grow with supporting one another as we all share a common interest, passion for cars.
Stay safe,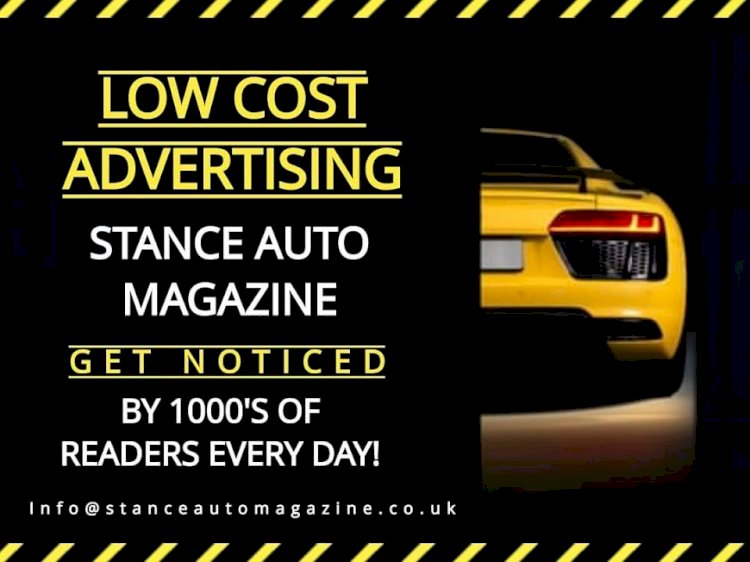 If you would like your Car and Story or Your Business Featured like this, Please
Email: Carla, Shannon, Andz or Admin, they would love to hear from you.
Our site contains links to third party websites. We are not responsible for the privacy policies, practices and/or content of these web sites. Their use is at your own risk.