Mike Pillar - Subaru impreza wrx 2003
I've had several projects before I even acquired a driving licence, these were mainly vauxhall novas
Join the Facebook group below, show us your cars, this helps us find more HOT cars, Thanks.
Mike Pillar, fisherman
instagram @pillars60obm
Subaru impreza wrx 2003
I started off when I got into bikes, bmx and downhill before i got into cars. I studied panel beating and paint refinishing and qualified at level 1 and 2. My car is unique because of its unusual colour phantom grey and the bodykit, i don't think you see a lot of these around
Spec list
341.bhp 315lb torque
Launch control and anti lag tuned by Martyn jeffery at engine tuner plymouth
Vf34 billet turbo
Pink injectors
Tgv delete
Full decat system ninja 2
Harvey smith trick up pipe
Gfb bov
Harvey smith fmic
Rcm fuel pump
Braided fuel lines
Silicone rad hoses
3 port boost solenoid
Battery relocated boot
This is what it used to look like before i remodified it
Exteria mods
2006 front end conversion
Abw wrc style bumper
Abw wrc wings
Stock non turbo hood (temp till carbon one arrives)
M3 style mirrors
Chargespeed side skirts
Abw wide rear arches
Morette front headlights
Carbon boot
Carbon roof spoiler
Carbon wrc spoiler
Chargespeed rear bumper
Tinted windows
Xxr 530 9.75j alloys
Lowered 35 cm
Bodywork carried out by pop in autos paignton and dip demons newton abbot
Flocked dashboard
2006 dash conversion carbon dipped
Cobra imola bucket seats
I've had several projects before I even acquired a driving licence, these were mainly vauxhall novas, once I passed my test I acquired this impreza in stock form and did a fair bit of the prep work myself. In my ownership of 3 1/2years it's had 3 resprays and 3 different looks, I just can't seem to make my mind up, but when you want something to look perfect in your eyes then you have to be prepared to change it a few times, to get that look your after.
There are a lot more plans for the car: bigger breaks, carbon hood, sound system (needs fitting) , possibly forged engine, bigger turbo and injectors in the future.
Car is very popular amongst several Subaru groups and attends local shows on a yearly basis, I will be going further afield and attending bigger ones further away. I love to show the car off and get involved more with the car scene. I've made a lot of friends and picked up some good tips on my journey with my car. That's what all this is about helping each other and meeting new people. I hope to see some of you at shows and events, come and say hi and give my insta a follow cheers.
Its been a long journey and this is how it used to look, I've added lots of new parts since these pictures, the images in the slider is how it looks now, I think you'll agree it looks much better now, it as that stealth look and I think all the parts I've added finnish it of perfectly, I'm really happ with how it looks, what do you think.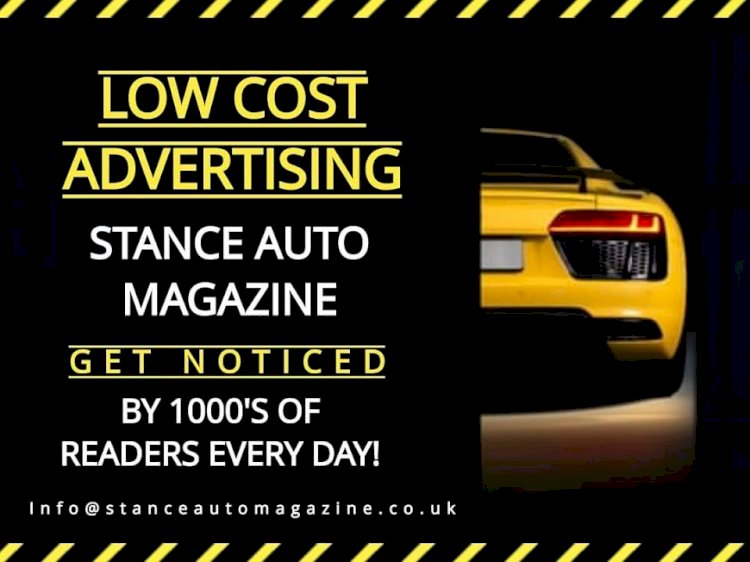 If you would like your Car and Story or Your Business Featured like this, Please
Email: Carla, Shannon, Andz or Admin, they would love to hear from you.
Our site contains links to third party websites. We are not responsible for the privacy policies, practices and/or content of these web sites. Their use is at your own risk.